Dear Gentlemen, here we are happy to present you the testimonials of the members who have found their soulmates with help of our Marriage Making Agency.
Hier äußern sie ihre Meinungen, Erfahrungen und Vorschläge, sowie auch ihre Meinungen nach der Mannschaft des UaDreams, für die Männer, die zweite Hälfte in anderem Land suchen.
Lesen Sie, bitte, auch die Begutachtungen der Frauen - sie sind sehr glücklich, Mitglieder unserer Heiratsvermittlung zu sein! Einige Begutachtungen und UaDreams Reviews der Frauen können Sie auch hier finden: Wie machen wir Frauenphotos.
We are so proud of what you, our dearest members,
are saying about us
Just look at these people and their sincere gratitude towards us. Each employee of our company invested a part of his or her efforts and talent, to help you to find your dream!
Show next random testimonials
Jeffrey: In der Wirklichkeit muss man sich gar keine Sorgen machen
Da ich im Ausland nicht in US 7 Jahre lang schon gelebt habe, in Ländern, wo ich keine Ladys, die ich mag, finden könnte, habe ich mich gerne bei UaDreams angemeldet, mit der Hoffnung meine Traumlady zu finden! Die Kultur von Osteuropa hat mir immer gefallen und ich habe die immer geschätzt und ich wusste, dass vielleicht… und mit viel Geduld… würde ich eine richtige Lady für mich finden!!
Vor 2 Jahren und 2 Monaten habe ich eine schöne Lady aus Saporischschja kennengelernt, die mich total verrückt gemacht hat. Wir haben seitdem durch Brief und Chats kommuniziert… wir haben unserer Beziehung Zeit gegeben, um einander kennenzulernen. Das kann altmodisch sein, aber wir beide sind romantisch… aber jetzt hat es sich gelohnt… und ich wusste, dass wir diese Beziehung weiter entwickeln und wachsen lassen wollten. Wir haben ein Paar Mal versucht uns zu treffen, was wegen der Arbeit und Reisesituation zuerst nicht geklappt hat, aber diese Woche haben wir uns endlich getroffen. Ich war nervös und machte mir um unser Treffen Sorgen, nicht um das Treffen mit meiner Lady, sondern wie alles in der Ukraine funktioniert.
In der Wirklichkeit muss man sich gar keine Sorgen machen. Mein Übersetzter und Guide Artem hat mich am Flughafen abgeholt und ins Hotel gebracht, dass ich mich vor dem Treffen mit meiner Lady gut erholen könnte. Nach meiner Ankunft in die Agentur habe ich endlich meine Lady getroffen, von der ich so lange geträumt habe!! Sie war alles, worauf ich gehofft habe und sogar mehr… Über 2 Jahre Korrespondenz haben sich gelohnt!! Ihr Humor, Lachen und Lächeln zieht mich an sie an, dass ich sie immer besser kennenlernen möchte, das ist sowas, was nicht übersetzt, im Chat oder auf den Bildern gesehen werden kann.
Meine 7 Tage in Zaporozhya waren der beste Urlaub, die ich mal gehabt habe, seit vielen Jahren, und das ist dank meiner Lady und Artem. Meine Lady spricht ein bisschen Englisch, aber sie ist nicht sehr sicher daran (und wollte auch ganz genau wissen, was ich gesagt habe), so wollte sie lieber Russisch sprechen. Mit Artem haben wir immer sichergestellt, ob alle alles richtig verstanden haben. Es war auch gut, dass Artem fast alle Briefe von uns übersetzt hat, so hat er unsere Gefühle sehr gut verstanden.
Meine Lady und Artem haben jeden Tag neue Ideen gefunden, dass ich die Stadt meiner Lady und das Land kennenlerne. Natürlich ist es sehr wichtig, wenn man ernste Gefühle an jemanden besonderen hat. Unsere Zeit war wunderschön.
Diese Reise war ein Traum… Ich habe meine Lady getroffen und das war ein wunderschönes Erlebnis! Ein großer Dank an UaDreams, dass meine Lady und ich eine wunderschöne Beziehung aufbauen konnten!
Als ich Zaporoshye und die Ukraine verlassen habe, hatte ich ein trauriges Gefühl, dass ich morgen nicht mehr mit meiner schönen Lady bin! Aber ich weiß, dass wir jeden Tag kommunizieren werden und wissen, wir sind bald wieder zusammen.
Wenn du einige Zweifel hast, deine Frau, die du bei UaDreams kennengelernt hast, besuchen zu kommen, musst du deinen Träumen folgen. Jeder war hier hilfsbereit und wollte bei der Suche nach einem Traum unterstützen. Danke für alles!!
P.S. Nach 7 Tagen mit Artem, wollten ich und meine Lady ihn loswerden…HEHEHE!!! Manchmal hatte man ein Gefühl vom dritten Rad, aber man ist da, um zu helfen deinen Traum zu finden und man macht eine große Arbeit, wenn man dich unterstützt und dir hilft!!!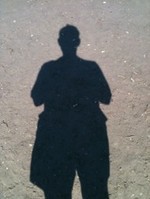 Jeffrey / die USA
18-24 September 2016
Reise nach Saporischschja
Show next random testimonials
Jerry: Ich kehre in die USA zurück mit dem Geld in der Tasche!
Ich hatte eine wunderschöne Reise nach Poltawa! Es war mein erster Besuch der Ukraine. Ich habe diese Reise einige Zeit geplant, aber meine Lady und ich haben sehr anspruchsvolle Jobs und wir konnten meinen Besuch bis jetzt nicht organisieren.
Meine Lady und ich haben einander einige Zeit geschrieben, und ich bin gekommen, um sie und nur sie zu sehen. Jeden Augenblick, den wir zusammen verbracht haben, war für mich sehr besonder. Ich plane, wieder zurückzukehren, und hoffentlich wird es bald!
Ich hatte eine Möglichkeit, viele Gerichte zu kosten, eingeschlossen einige ukrainische nationale Gerichte. Nationale Gerichte und ukrainische Küche war großartig! Und es war auch sehr günstig. Eigentlich kehre ich in die USA zurück mit dem Geld in der Tasche!!! Hahaha
Meine Übersetzerin Kate war die beste, und sie hat ihr Bestes in ihrem Job getan, um mich und meiner Lady zu helfen, effektiv zu kommunizieren! Jetzt spricht meine Lady nur ein bisschen Englisch, aber ich bin sehr stolz auf sie! Ich spreche wirklich kein Russisch oder Ukrainisch. Aber es wird sich bevor meiner nächsten Reise ändern!
Ich möchte auch Irina von der Filiale in Poltawa erwähnen und beglückwünschen. Sie war bei uns während eines Dates, als Kate da sein nicht konnte. Sie war auch großartig, was für ein Spaß, sie hat eine positive und sprudelnde Persönlichkeit!
Ich würde die Reise nach Poltawa jemandem empfehlen, der eine Reise plant. Und ich würde UaDreams sicher empfehlen, besonder für ihre erste Reise! Eigentlich habe ich UaDreams einem Paar meiner ledigen Freunde empfohlen.
Wie ich früher gesagt habe, versuche ich schon zu bestimmen, wann ich wieder zurückkehren kann. Danke schön UaDreams und der Filiale in Poltawa, besonders Kate und Irina für alle Ihre Hilfe!
Ich weiß nicht, ob ich UaDreams während meiner nächsten Reise brauchen werde, aber wenn ich Ihre Hilfe brauche, bin ich sicher, dass ich auf Sie zahlen kann.
Zu einem anderen Thema, das meine Begutachtung nicht betrifft...
Jetzt versuche ich ein Mittel finden, so dass ich und meine Lady ohne Agentur uns schreiben und unterhalten können, was ist günstiger und schneller. Aber wenn es ok ist, werden wir noch die Service von Agentur nutzen, bis wir andere Wege finden.
Vielen Dank!!!
Herzliche Grüße,
Jerry
***
Hallo,
Ja, Sie können meine Begutachtung veröffentlichen. Das ist meine ehrliche Begutachtung! :)
Und vielen Dank für Ihre fortgesetzten Service für meiner Lady und mich.
Jerry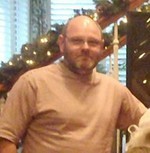 Jerry / die USA
14 February 2017
Reise nach Poltawa
Michael: The trip far exceeded my expectations
Hello. First, let me thank you Elena (trip manager), for all of your help with my trip. Second, I wanted to write to tell you that I had a wonderful time in Kremenchug, and the employees were absolutely wonderful! Everyone was so helpful, and I would especially like to tell you how wonderful the translator, Tanya S., was. She spoke English perfectly, was a big help in getting around the town, and was just a really good person. She did a really good job, and should be commended.
The woman I met was also very nice, and we had a wonderful time. She made me feel very welcome, as did everyone that I met in Kremenchug. I would go back in a minute!
In all, the trip far exceeded my expectations, and not only would I recommend your agency to any of my friends, I would recommend a visit to Kremenchug in general to anyone I know looking for a new place to visit.
Thanks so much!
Michael
October 2007
Trip to Kremenchug
David: The country of friendly people
David
23 October 2007
Trip to Lutsk
Wayne: Ukraine is definately the land of Princesses
To the entire staff of Uadreams I give my sencire thanks and deep gratditude for the wonderful job you have done for the protection and safety of these increadible women and the complete support of me and all the other men who are here in search of their dreams. Ukraine is definately the land of Princesses, a land where Castles still stand and Princesses walk the streest, the land where Dragons breath fires of passion into each mans soul!! Great job Staff keep the dreams alive for all men around the world and Hopesalive for these Precious ladies. I congradulate all of you on your great work and to all the increadible Beautiful sencier inteligent women of Ukraine I wish each and every one of you True Happiness in the Arms of a well deserving man.
Wayne
July 2007
Paul: It far exceeded anything I may have thought to have experience!!
Hello !!I wish to first thank Elena (trip coordinator) for setting up my trip. It far exceeded anything I may have thought to have experience. I have been corresponding with two lovely ladys for seven months before my initial visit and I have to say that I am very satisfied that I did make the decision to visit. The ladys in the Ukraine are far more superior than any other lady I have ever experienced. Maybe this is my observation but it is my opinion. Even though my trip to Sumy was long to travel. It was very well worth the visit. Marina is a very Beautiful lovely lady and she really made my visit an outstanding visit. Oksana who was the translator was very helpful and she was very professional. I will be coming back to see how our relationship will grow. We continue our correspondence and I hope that soon I will be able to return.
Now my trip to Crimea was also very lovely. Diana was very Beautiful and full of spirit. Though we did not spend much time together, Allona the translator was a great host and showed me around the city of Simferopol. I will also return to Crimea and look forward to seeing more of the region. The accommodations at both cities were very nice and comfortable. Even though I did manage to burn my butt cheeks from the hot water faucet in the shower in Simferopol.
The people of Ukraine are very special people and are nothing I had imagined. When I return I hope to at least know some Russian so I can not feel so out of place not understanding anyone. I am very satisfied that I may have found that special someone. What I have to totally decide is which lovely ladies is her. I really did not expect both to be as lovely as they are. This is the toughest thing I have ever had to decide in my life. I truly recommend if you come. You have your mind made up. These ladys are so very real.Thanks again !!
Paul
July 2007
Trip to Sumy 4 days, Trip to Simferopol 4 days
Douglas: You are one of the best sites I have ever visited.
like your agency simply because you are one of the best sites I have ever visited. I hope to meet the best of mine.May God be with you for your continual hardwork.
Douglas
July 2007
Terry: I salute your staff and all the ladies from your agency
Hello to all staff of ; I want to tell your whole staff and especially ALL of the gorgeous ladies that I find each and everyone of them very beautiful and seductive. I cannot believe how they are all so extremely charming and lovely. Each and every lady looking for a tender and loving husband truly deserves to find a mate for life.
Every single lady whom I have exchanged letters with is by far the most beautiful woman in the world. Each has her own loveliness and charm. I want to marry each and everyone of them if I could. Each has her own qualities of beauty and intelligence. I adore them all. I am certainly interested in their intelligence and charm as well as their loveliness. i am still searching for my true love and i want her to gve me her love also.
I salute your staff and all the ladies from your agency. Please post this letter on your bulletin board in your offices for all to see and read of my dedication to everyone. with all sincerity and love,Terry S.

Terry
June 2007
Greg: I would like to say a few words about the wonderful staff at the Sumy office
On March 26 I returned from a week's stay in Sumy. The purpose of my trip was to visit a special lady, that I have been in correspondance with for some months. The lady and myself grew closer during my stay.We will do everything we can to make our relationship work and of course we both realise this will take time and patience. Neither my Lady or myself are rushing this but just taking things gradually and allowing our understanding to build naturally. So, we will see what will happen in the future. I would like to say a few words about the wonderful staff at the Sumy office.
Especially one of the interpreters/translators there, her name is Sveta. Sveta already was a good friend of my lady's and now I can honestly say she is my friend too.She is such a sweetheart and very helpful. Also, the office manager in sumy was also a great help.Her name is Lena and she has offered to help my lady and myself whenever we need assistance in the future and I know she is just a phone call away.Thank you Lena
Greg
April 2007
Trip to Sumy 7 days
Florin: Hello...
Those wemen you present here are not beautifull.......... They are simply gorgeous.... All of them!But there are two of them, who caught my attention...

Florin
April 2007
Chris: have found exceptional from any other sites on the internet
Honestly the only site I have found exceptional from any other sites on the internet.I can not coment on any trip but from what I have read from people who have visited I can even end up saying you operate a standard organisation and this will crave a room for more visitors in to your country.
Chris
April 2007
Hassan: Ukrainian women are the best in the world
As I think this site is the only iternational social clup.I request all good people to subscibe immedialty, but they aught to know the site.Thank you very much to the organizers and managers of this site
Hassan
April 2007
Bill: Hello...
I have been on the Internet looking for a wife now for nearly 4 years. During this time about 80 percent of the ladies that I met were scammers. All most all of them began to ask for money with in the first couple of correspondences I have met about. I have been using this site only about two months now and I really like the way that they have this site organized. Both persons on this site are protected from dishonest people. I like the way that they do this.
You have to go through people at the agency to correspond with the other member. There is no direct communication. The girl can not ask for money.The girls are also protected from meeting bad me as the men have to go through a criminal background Check before the man can meet with one of the women on the site. I did a report on internet dating sites theft for computer security course that I was taking. I learned in my research that internet dating site theft is a multi million dollar business.
I also learned that much of the time the lady that you think that you are talking with is really a man. Here on this site you will know for sure that you are dealing with a real woman by viewing her video recording. The agency staff encourages the girls to send snapshots of them and their family. I am a very happy camper her and recommend this site as a safe and secure site. I know that all of the women who I have come in contact with on this site are genuine. I also recommend this site because as far as I am concerned Ukrainian women are the best in the world
Bill
April 2007
Carlos: I would like to come again
Carlos
April 2007
Trip to Lutsk 7 days
Talaat: Thank you for all your efforts
Thank you for all your efforts to make a very good relations between people all around the world. I want to thank all your staff in every thing and for job they do to make this agency a successful one.
Talaat
April 2007
John: It was the beginning of beautiful relationship
John
March 2007
Visited Lutsk
Robert: I will return to my angel
Robert
February 2007
Trip to Lutsk 3 days
Bob: I liked the work off staff
Bob
February 2007
Trip to Lutsk 5 days
Randall: Thank...
The support center people always do an excellent job responding to any question, or concern, I have ever put to them. Outstanding efforts! Thank you
Randall
February 2007
Trip to Lutsk 9 days
Mohammed: Thank you a lot and take care
First of all thank you for all your efforts to make a very good relations between people all around the world. I want to thank all your staff in every thing and for job they do to make this agency a successful one. My dear I am very happy of my trip to your country and I feel that I am in the my home because of your interest and in your care of the people who come to make a serious relations and I want to thank you very much to prepare every thing for me from the first moment that I arrive to your country. My dear I feel that every one there is one of my family because of your good concord between the all staff of your agency.
My dear Alena your country is very beautiful and the people are so nice and your care is very good so I think that I will come another time to your country if the God wants . Any way I appreciate every thing and I am so happy and please thank for me every body who makes my trip is a successful one. I want to express for you the greetings of the seasons and happy Christmas and happy new year Thank you a lot and take care
Mohammed
January 2007
Trip to Lutsk 14 days
Jeff: Thank you Alex in the Simferopol office
I have a comment, not a question actually. I would like to tell the central office that I think Alex in the Simferopol office does an excellent job assisting members in Simferopol and in my opinion is the model Confidential Connections interface. I have visited the offices in Poltava, Sumy, Odessa, Xarkov and Simferopol, and so far I think Alex is offering the best service to CC members. I hope this information is helpful in assisting your company decide about promotions or bonuses.
Jeff
January 2007
Visited Simferopol, Sumy, Odessa and Poltava
Uadreams reviews
Average:
2276 UaDreams review(s)
Latest review 15 days ago