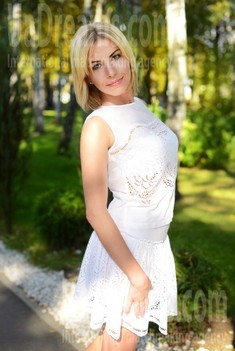 How would I describe myself
Everybody knows the expression that a person's soul is the whole book. But these books are different: some of them are incredibly interesting, but are always read in one breath, and then they leave a feeling of emptiness in the soul. People close some books not even starting to read them, because they are addressed to other readers . My soul is a book where you can find the answers for many questions, take comfort in difficult times, pleasure and satisfaction in every moment of reading. Reading me, boredom will never overtake you, moreover, you can leave a lot of bookmarks on a page which will be amazing for you. Harmony in everything is important for me and I will be happy to share it with you.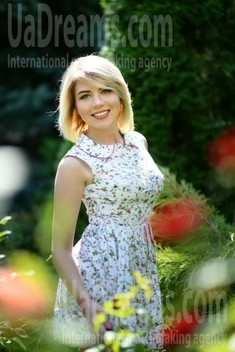 The type of man that I desire
The ability to take care of his family, his kindness, maturity and intelligence, courage and generosity attract me in a man. Family values are important to me and I would be happy to meet a man that shares them. Significantly I like his ability to work in a team, because I believe that family is also a team with some common goals and objectives. To my mind, the relationship is a pair dance, where mutual support, passion and respect are important for your partner.
See her fascinating movements and charming smile...
Feel as if it was your first date with this lady — it is worth 1000 pictures!
Watch this video for FREE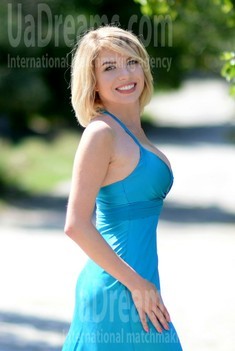 What I do in my leisure time?
I am a very active and open-minded lady. My free time is not for inaction and laziness. I devote my free time from work to my personal development and my son's education. I am fond of modern and classical music, theaters and contemporary art exhibitions. I also adore reading literature, which is able to leave a deep impression on my mind. I do not forget about active holidays, because I like travelling and getting new experience. The world is huge and I would be happy to know it all.
Our personal opinion of this Lady
This lady will not leave anyone indifferent. She is almost a faceted diamond. She exactly knows, what she wants so she can go straight to the man's heart. Lady is very clever, kind and charming. She is an excellent mother and she appreciates family values. It is very pleasant to communicate with her.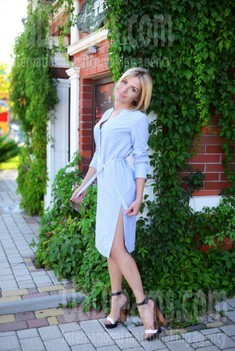 Domestic abilities
If we talk about domestic duties, it does not work for me, it's just an activity that brings great pleasure to me. As a woman, I love to fill my house with comfort and warmth. I always keep order at home and I like when this rule is followed by all the members of my family. Beautiful and comfortable home - this is a place where family can relax and enjoy the company of each other. Taking care of the beauty of the house is one of my hobbies. I also love cooking, so I always invest my amazing mood in every dish that I cook.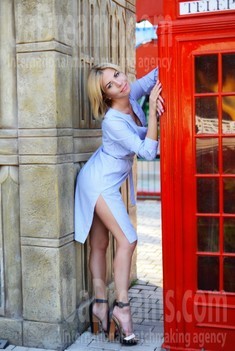 About my family
My family is an example of the ideal relationships to which I aspire too. Love and mutual concern have always reigned between my parents, and this is the best what two loving people can give each other. In the process of creating my own family, I would like to focus on these warm and caring relationships, based on love.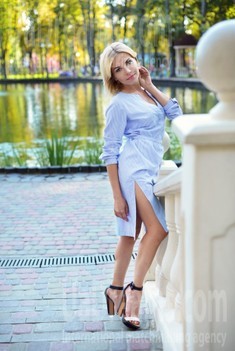 Get a much better idea of the lady's personality!
Discover her life and secrets no other men know :)
It's intriguing like finding an unknown world...


My typical day
I like to follow the idea that life is movement. Therefore my every day is active and amazing, it is not for the inactivity and idleness. I prefer a healthy lifestyle, keep myself fit and eat just healthy food, so I love and respect sport. My morning starts out with a training. I have chosen yoga, fitness and swimming for myself. I go to work with cheerful mood, full of energy and positive thoughts and work on the development of interesting projects. In the evenings I like meeting with my friends and spending time with my lovely son.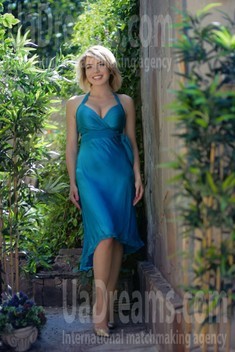 My future goals are
My main goal is the desire to create a strong, happy family with a beloved man and to fill it with happiness, pleasure and care. I dream, that warm and comfortable atmosphere will be in our family for us and our children. As for my work, I want to implement successful culinary projects, to show there all of my professionalism and bring bright ideas to life. I believe, that a satisfied guest is the best recognition of what I am doing. And also I have one small, but very important and pleasant purpose for myself. I want to learn to dance one of the most passionate dances in the world- tango!