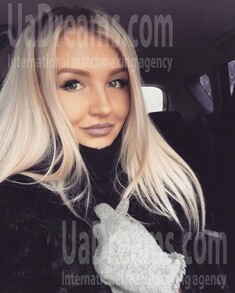 About my family
I love my parents so much with all my heart! Unfortunately they are not together any more. They decided to break up when I was 19 years old. It was hard for me to understand and accept it, but I know that sometimes it happens... and not everything depends on us... I live with my mother and we are in a great relations. She supports me in everything and always knows how to help in any situation. With my father I also have a good relations. We communicate.. not so often as I would like to but anyway I'm happy that he is in my life.
See her fascinating movements and charming smile...
Feel as if it was your first date with this lady — it is worth 1000 pictures!
Watch this video for FREE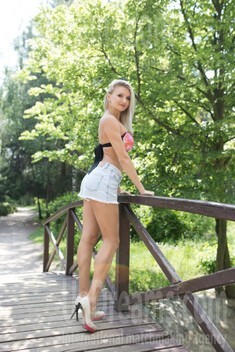 My future goals are
I wish to prove myself in my job and of course, to create my own, the best and friendly family! I believe I can do it and I'm sure that it can be much better and easier if you have the right person next to you, who will be your motivation for everything... Do you agree? What is your motivation? All this for the person who will read, appreciate, penetrate the essence of what was said and understand that it was he who sought me all his life. All the others will become my grateful readers, and I sincerely appreciate your attention!
What I do in my leisure time?
I adore sport! I visit the gym three times a week. When we exercise, our body releases chemicals called endorphins. Any kind of physical activity can make us happy in no time, reduce stress and anxiety, energize and boost our confidence level, help sIeep better and make us feel better. Do you agree with me? Also I like to spend time with my family and friends. I adore nature, any outdoors, to have BBq somewhere near the river... On weekends if it is a good weather, I like to ride a bike! Would you like to make a company for me?)))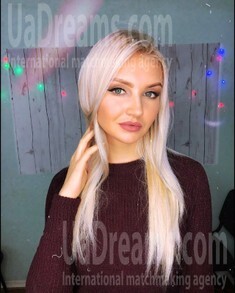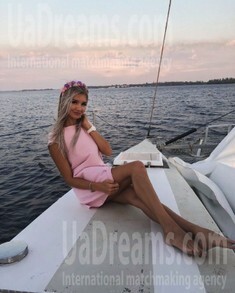 My typical day
My day starts as usual at 8 am. I do my morning exercises, take a shower and comb my hair. Then I go to cook my breakfast and drink a cup of coffee. On Monday, Tuesday and Thursday I go to the gym. The other days I like to jog in the morning before work.
The type of man that I desire
First of all, I want to say thank you for reading my profile and your attention to me! I hope you have a good mood) and I wish everyone to find his soulmate! Do you believe in love? I believe! And just for this reason, I am still in search and I hope to find him, who is strong and only mine... with whom we will begin the creation of our universe. I'm looking for a man who is intelligent, self-confident, self-sufficient and generous. A man who knows how to respect, appreciate and love a woman. A man who wants not only to take, but also give something in return.....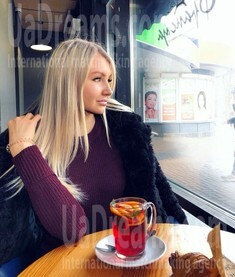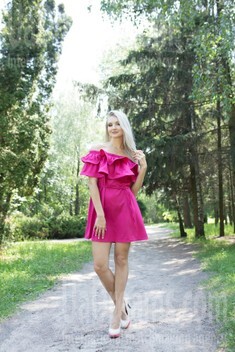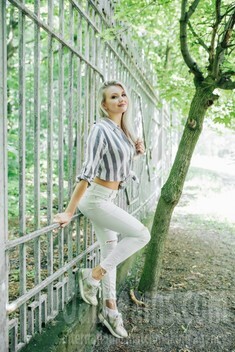 Our personal opinion of this Lady
Alina is such a nice and beautiful lady! She is very positive and has a great sense of humor. Alina is an open person and she is always ready to help and support! You will understand the word "unforgettable" when you know her! ))
How would I describe myself
I'm sure that a smart lady always is very attractive and beautiful! I'm really energetic and rather natural. I like getting new experience, meeting new interesting people. I am a sincere romantic woman with a good character. I think, my love, like fire, if once thoroughly kindled, it is soon blown into a flame....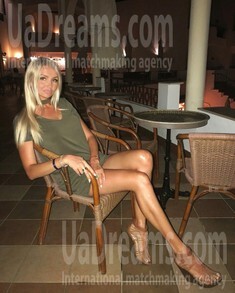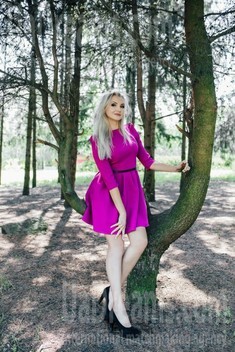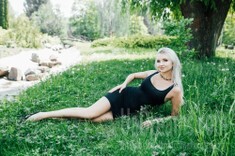 Domestic abilities
I do everything about the house and I like it. For example, cooking and baking gives me sense of satisfaction and happiness of creating something awesome and incredible. Would you like to try?)) It takes my mind away from everything else and I tend to just think about the recipe and how to do it unforgettable. Making it as good as I can. What about you? Do you like to cook?