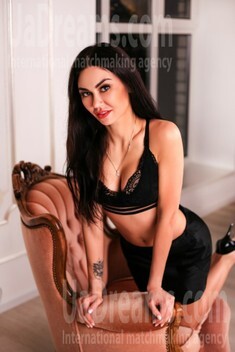 The type of man that I desire
He is definitely wise and funny) He loves to stay healthy and sober. He is responsive to my needs and desires. He understands a woman with no words. He strives for self-development and the highest wisdom) He is kind but knows how to stay a man! He is generous but not a spender. He knows how to make money but money is not a goal but means toward this ends.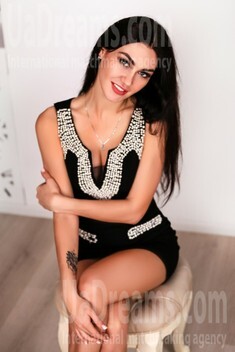 How would I describe myself
All my friends say that I`m a very easy going person) I can find the right word in any situation and for any person. I set a high value on friendship and I`m a good friend! I can listen and understand. I like everything new and interesting. I am never bored and I don`t let anyone be bored in my company) I`m a very active person and I don`t like to stay in one place.
See her fascinating movements and charming smile...
Feel as if it was your first date with this lady — it is worth 1000 pictures!
Watch this video for FREE
What I do in my leisure time?
I like doing sports! Jogging and fitness are my favorites! I think that a healthy mind lives in a healthy body) I also like being outdoors a lot. Sitting at home is not for me) Sometimes I can read a book but usually I`m all in action! Meeting my friends is also my favorite activity. We like to go to a club and have a good time) I prefer dancing to sitting in a bar, drinking cocktails)) I also love to walk with my dog and show her new places)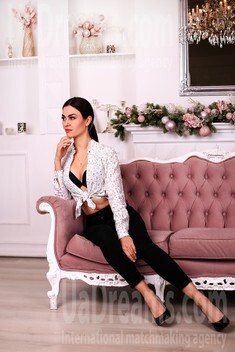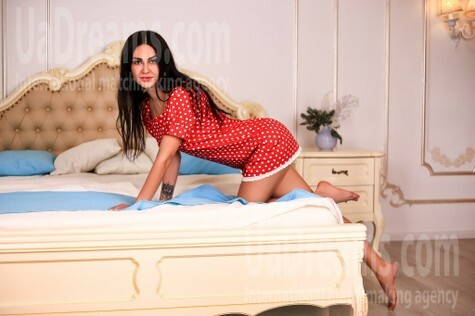 My typical day
Usually, my day starts with an alarm clock)) I like to sIeep well so it is hard for me to wake up early. But I need to do that because I have a million tasks to do! I help my daughter to find her books and a briefcase to prepare her for school. I help my mom to make a fancy hairdo so that she looked like a stunning girl in her age) Then I try to manage my own needs) I like my daily routine)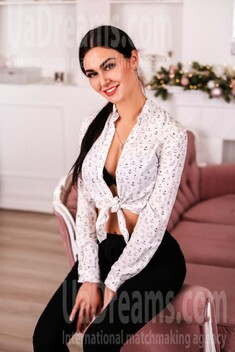 My future goals are
Like any mother, I want to make everything I can to raise my daughter right! Children are our future and I want my future to be bright and successful! Self-realization in all spheres of life is very important for me! I also think about one more kid but only with the right man) So finding the right man is the main goal too) Of course I want and I need to build a strong family!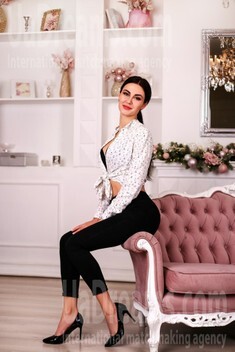 Our personal opinion of this Lady
Dynamic personality is the right word to describe this lady! You feel the need for action in her company! You can`t just stand and do nothing. She is very thoughtful and attentive. In a few minutes, it seems that you know her for ages and she`s your old friend) Very easy-going lady!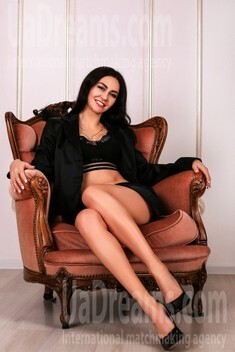 About my family
My family is everything for me) I live with my mother and my daughter. We get on very well as we respect each other! We can hear each other and we can understand each other`s needs. I appreciate their support and I try to do everything to make them happy. Oh, my dog Teana is also a part of my family)) She is a Yorkshire terrier and I love her like a sister))