Our personal opinion of this Lady
Lana is a nice, open, kind lady who has serious intentions to find her love. The lady is a very pleasant person with whom you can find a common language very easy. She is smart and beautiful.
See her fascinating movements and charming smile...
Feel as if it was your first date with this lady — it is worth 1000 pictures!
Watch this video for FREE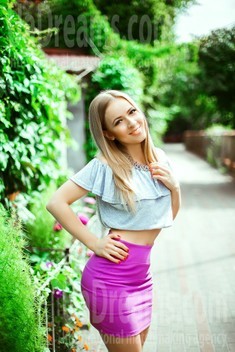 The type of man that I desire
I find myself as a serious woman so I would like to meet a serious man as well. In my opinion, people usually pay attention to appearance in the very beginning, but when you start a communication, you realize that it is not the most important thing. So, I would love to meet a man with a deep inner world, man who will understand my thoughts and support my decision, who will be loving, caring couple for me. I want to be serious with my man but in the same time to go crazy together))
My typical day
I'm an early bird, so I used to wake up pretty early. I usually make a cup of coffee which make my day better and gives me an opportunity to feel full of energy during whole day. After morning shower and breakfast I go to work. I like cycling and in Summer I like to use my bike as a transport. My working day finish at 7 p.m. and after this I have some free time just for myself. In the evening I like to meet my friends and go to the cinema, restaurant and to visit different events. I like reading, when I finish to read one book - I start to read other one - this way I expand my horizons. I always like to get know something new and to meet new interesting people.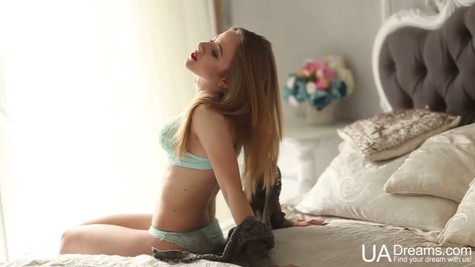 Get a much better idea of the lady's personality!
Discover her life and secrets no other men know :)
It's intriguing like finding an unknown world...


My future goals are
Since my childhood I dreamed to become a lawyer. Not so long time ago I moved to Odessa to try myself as a worker of a tax office. But I'm still in search for work in Kiev and want to come back there soon. But I have to conquer another peak - for this time it is creating a family. Maybe it sounds strange that woman who just got a career want to devote her life to the family, but this is true. I do not like to be single and I feel enough energy to do a next step in my life.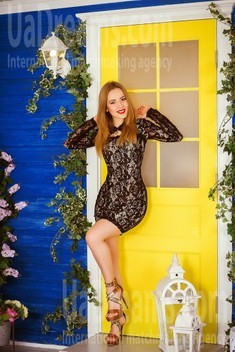 About my family
I was born in a wonderful city - Odessa in a full family. It will be always a very special city for me. When I was little girl we moved to Donetsk where I grew up and studied. My father is a doctor and my mother is a housewife. When she was young she worked as a teacher, but she left her work when I was born. She spent all her time with me. My father was always a hero for me, and my mother - a Beauty Queen. They were always perfect for me and that's why I have a great example for building my own family.
How would I describe myself
I'm a serious person who would love to give all my energy to someone special))
What I do in my leisure time?
I prefer to spend my leisure time outdoors with my friends. When it is summer I like to make a picnic and have a camping, go cycling. During colder seasons I like to go to the restaurants, cinema, theater, to visit different concerts and so on. I have a big dream - to visit a Niagara Falls, maybe it sounds strange a little, but I hope this dream will come true one day. I also enjoy playing video games, and watching interesting TV-shows, listen to nice music and visit different concerts.