How would I describe myself
I'm positive and kind person. I don't like bad emotions of people because I can feel them too. I'm very honest and hate lies. For me the person who are not telling the truth doesn't exist. I have a sense of humor and like to make people laugh. I can give my life for the people I love. In relationships always try my best.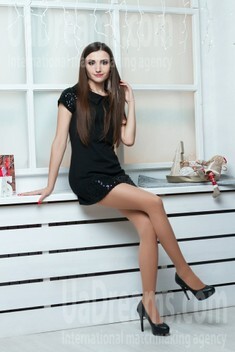 My typical day
As for many people my days are very similar. I get up and go to make a breakfast for me and my daughter. Then I go to my daughter's bedroom and try to get her up what is quite difficult, because she likes to sIeep. After that I take my daughter to the kindergarten and then go to work. Right after work I take my daughter and we go to the shop to buy some food ant then we spend time together or I take her to the sport classes. If we have free time and don't want to stay at home we go outside and have a lot of fun during our walks because we like to spend time together.
See her fascinating movements and charming smile...
Feel as if it was your first date with this lady — it is worth 1000 pictures!
Watch this video for FREE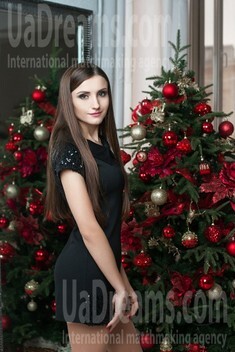 Our personal opinion of this Lady
Lady is very kind and respectful. She is smart and intelligent with a lot of interests and her own points of view. Always positive, tries to make people smile. Very caring and tender. Adores her daughter and kids in general.
About my family
My family is not small. I have mother and two sisters. My mother is a wonderful person who supports her children till the end. My older sister always was an example for us. She is confident, feminine and very kind person. She has her own family and our kids are close friends. She is older only for one year but she is much more wise. Another sister is younger for eleven years and for me and for older sister she was a kid with huge age difference, but it was in childhood. Now all of us are very close. And always ready to support and help each other. We became a real strong family.
The type of man that I desire
I want to see a strong and confident man next to me. With such a man I'm sure we can build loving, respectful and honest relationships. I'm not the kind of woman why wants to find a man just not to stay alone. I prefer rather to have no man at all than to spend it with a person with whom I don't have a future. I hope with my loved one we will share feelings, interests, and dreams. We will be together in all life situations. I hope to find a person with an open mind, positive and easy-going. Who likes to travel, to spend free time outdoors or at home with me. In return, I can promise to give such a man my love, my heart, and my support.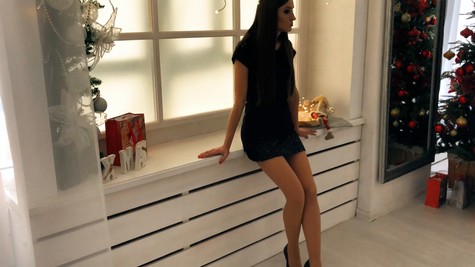 Get a much better idea of the lady's personality!
Discover her life and secrets no other men know :)
It's intriguing like finding an unknown world...


My future goals are
I think, the main life goals are very similar to many people from all over the world. As for me, I want to see my family happy and healthy. To have an opportunity to see them often and to spend time together. Also, I want to find one more person. Who will love me and will be loved by me. Who will give me his heart and get mine in return. I want to improve my professional skills and to get a promotion at work.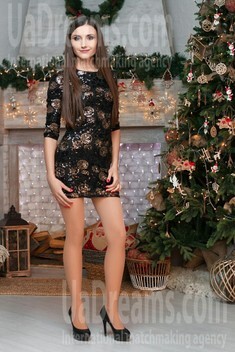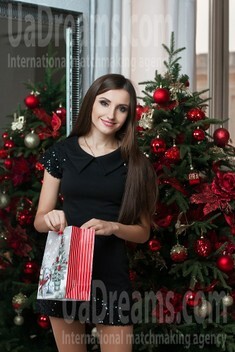 What I do in my leisure time?
I have many things to do in my leisure time but my favorite activity is to have walks outdoors. I love to have long walks in our parks. They are huge and very beautiful. They bring piece into my soul. Also, I like doing sports. I used to got to gym very often but now I go there just to get positive emotions while doing sports. My daughter the same as me is a fan of sports but she has a higher level. She does Fly yoga. It's extremely hard. We both like to watch movies in the evenings together. We have the rule: one day she chooses what to watch and next day it's my turn.