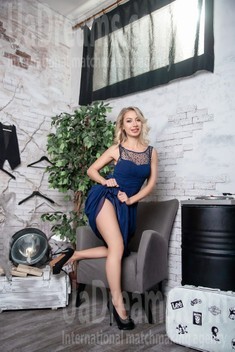 Our personal opinion of this Lady
Olya is a stunning lady with a beatiful appearance and soul! She is a sunny person who is always in a good mood and who wants to try everything new for her. She has a strong character but sometimes she can be shy too...) In our opinion Olya is a real lady who encompassed a woman's elegance, virile mind and innocent soul of child in her.) We are sure that her man will be happy next to her because Olya values family life a lot and is ready to put it on the first place in her life. We will be glad if she finds a true love here because such a kind and open person deserves the best!
See her fascinating movements and charming smile...
Feel as if it was your first date with this lady — it is worth 1000 pictures!
Watch this video for FREE
How would I describe myself
Hmmmm...it's always difficult to describe myself...I don't want to make a wrong impression to say only good things about me....Like an average person I have my own pros and cons but I believe that these things don't determine a person. I believe that the desire to be better with each day and things that you do to reach this goal is much more important, so I can say that I'm trying to be this better person. Every day I work on my weak sides and my character helps me a lot. I'm an active, communicative and full of enthusiasm lady who is ready for changes in her life. ) Would you like to get to know me better? ))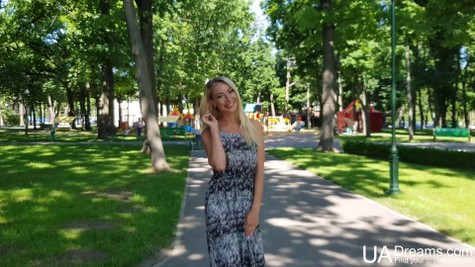 Get a much better idea of the lady's personality!
Discover her life and secrets no other men know :)
It's intriguing like finding an unknown world...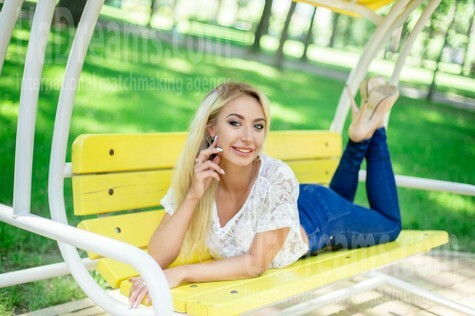 What I do in my leisure time?
I appreciate every free minute that I have! My work keeps me busy, but when I have a day off or a free evening I try to use this time profitably! I have lots of hobbies that are close to sports so I love to play team games in the fresh air in summer with my friends, arrange picnics or go hiking somewhere. If I don't have a company I just walk around the city alone thinking about my future and making plans in my mind. Also I love movies, so going to the cinema with my beloved one can be an ideal end of the day for me.
Get a much better idea of the lady's personality!
Discover her life and secrets no other men know :)
It's intriguing like finding an unknown world...


My future goals are
I think a lot about my future and I have recognized that family is the most important thing in our lives. It's the reason that makes us moving forward, dreaming and making these dreams come true. So I came to this site to find a man with whom I can build strong and reliable relationship based on pure love, respect and trust. With whom I can reach my main goal in life - creating a friendly family!:) Of course I have a strong desire to improve my professional skills and English ones also, but the first thing that I want to make is finding my second half.)) Because every relationship starts with this sparkle between our hearts....)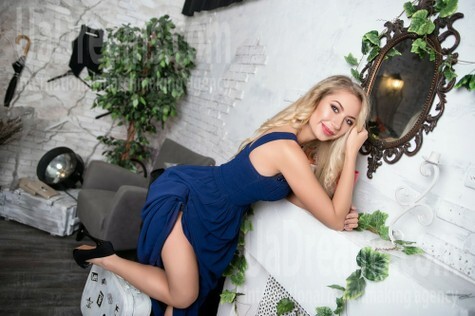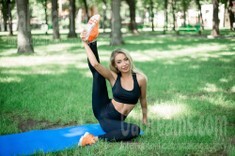 The type of man that I desire
My heart is full of warm feelings and is ready to love and share this tenderness and care with somebody. I can talk a lot and make a picture of an ideal man but I don't want to do it. I believe that love is uncontrolled process and you will never know when you will fall in it.) You can look for one type of men but in the end love another one...So the conclusion which I've made of this is that the main thing in my partner is attention and the way he treats me. Yes, I appreciate such qualities like sense of humour, responsibility, generosity, smartness and care. But I'm not focused on finding a man with all of these qualities. My heart is open and I'm ready to accept another type of person if he is really interested in me. )))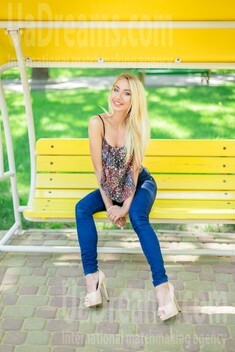 My typical day
My typical day starts with a light breakfast and cup of coffee, then I have to go on my work. I'm sure that I'm lucky one because I can combine my job as a fitness instructor with my own trainings and stay in a good shape! ;) After morning trainings I usually have a few hours to go home and relax or meet with friends or go shopping somewhere but in the evening I have to go back to my work and run a training session again! You can think that probably I'm tired after such a long and busy day. However, I always can find time to read a new book, walk with my close ones or just cleaning my room. ;) I'm energetic and optimistic lady who always tries to do as much as she can during the day! The only part of my life that I'm missing is my beloved one. I know that my days can be brighter and more romantic with my soul mate...Because it's so cute to receive a short message 'I miss you, honey' from your partner during a work day, right?)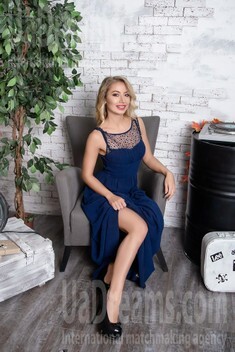 About my family
I have a small family....It consists of my mom and me. My mom probably is the closest person in this world to me. There aren't words to describe how thankful I am to have her in my life. She always understands me and supports me. She is proud of who I am now and it gives me so much motivation and pleasure that I want to work more and more! I respect her so much and I will be happy to please her with my achievements again and again. )) Also I have close relationship with my grandmother. I can share and trust her everything because she will keep it in secret. She always gives me wise advices and I have learned a lot with the help of her life experience! Her support is invaluable for me. I dream to meet a man with whom I can build a supportive relationship and who can respect and understand me as my close ones. In return he will get unconditional love and happiness from me.
Get a much better idea of the lady's personality!
Discover her life and secrets no other men know :)
It's intriguing like finding an unknown world...