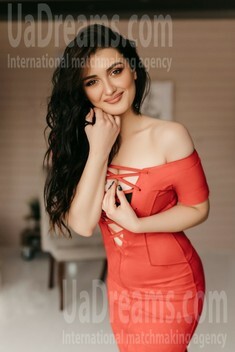 How would I describe myself
I am very caring and feminine. I think those 2 features are the major ones. I am a reader, I am very active. I am here to share my life and interests. I am here for love. I am hard-working, too, and ready to find my love and work on a relationship.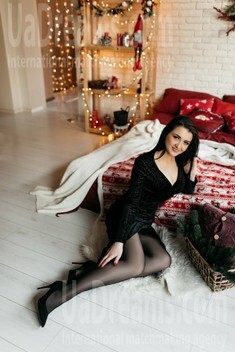 The type of man that I desire
I would want to have a simple, easy-going and kind man. Somebody who would comfort me in our own home, somebody who would enjoy this process. He should have a nice sense of humour. I like communication with others, and I hope we will enjoy it together. Love is the highest value. I hope he will share this opinion of mine. I don't have requirements, I just have dreams... When you meet that "right" one, I think you feel it, and descriptions have nothing to do with it. You just either get along well together or not. You either want to be together or not. It's simple.
See her fascinating movements and charming smile...
Feel as if it was your first date with this lady — it is worth 1000 pictures!
Watch this video for FREE
My future goals are
Future is very unpredictable, that is why I don't have just goals that I climb mountains to reach. I would want to be a doctor or at least a nurse (in case I move to another country to live and create family with my beloved one. I think of that, too ). I want my life to be full of love - that is the greatest aim.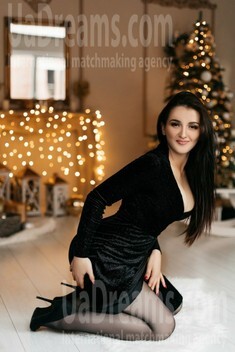 About my family
My family is an average Ukrainian family! We are all close to each other. I have an elder brother. You know, that kind of a brother who always protects and advises and makes you stay from the bad guys? :) This is him! My parents are kind and caring.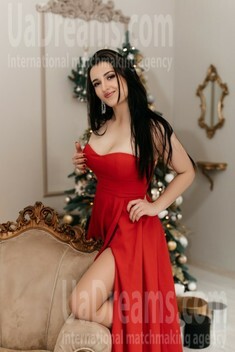 My typical day
My average working day is usual for a medical intern. I wake up very early, have my classes, help consult the patients at the hospital, then go back home. I usually go to the gym after a working day. I need to relax and ease my mind. I like walking, too, and reading. Sometimes I watch TV shows before going to bed. I love some love stories or psychological thrillers. I like something to analyze, something not too simple! But I go to bed not later than midnight. I need to go to bed in a relaxed state, and with a smile.
Our personal opinion of this Lady
The lady looks very feminine, she has very seductive curves and a very charming smile. She is well-mannered and quite mature for her age. When she speaks, she seems to be tender and really caring. She is kind, too.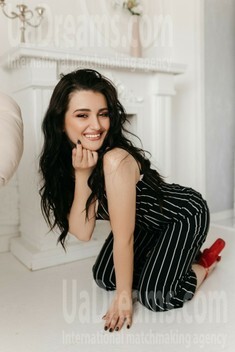 What I do in my leisure time?
I like working out, I like reading. I like being in the silence and have time for myself sometimes, after a long working day. I LOVE baking. This is another passion of mine. Can you imagine a pie right of the oven? I love that smell in the house. I like taking photos with my friends. We usually like staying outside and taking pictures. They create beautiful memories. And I value memories!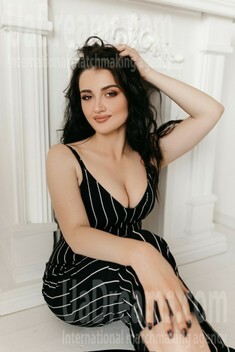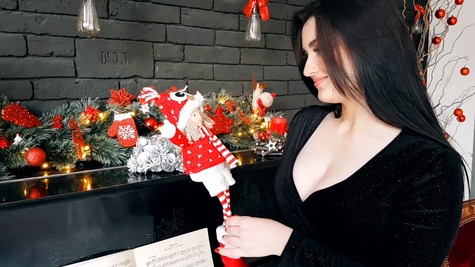 Get a much better idea of the lady's personality!
Discover her life and secrets no other men know :)
It's intriguing like finding an unknown world...


See her fascinating movements and charming smile...
Feel as if it was your first date with this lady — it is worth 1000 pictures!
Watch this video for FREE