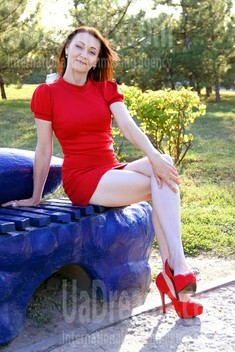 How would I describe myself
My sweet man! I am really grateful for your time that you took reading my profile. I want you to believe me that I can impress you and I can bring bright colors to our life. I want to become a reliable friend, a loving wife and a passionate lover for you! I know that relations have to be built on trust, support, understanding and common goals and I want you to know that I want to have all these things with you. Do not close this profile) Just take your time and write me and your life will never be the same )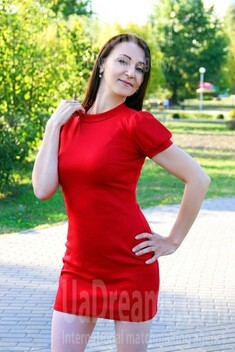 About my family
Talking about my family I can tell you that I am a mother of three amazing princesses ) My oldest daughter is in college. My second daughter is getting her education as a chef too. My youngest is a real flower for all of us. We love each other and for us the word FAMILY means support, understanding and protection.
See her fascinating movements and charming smile...
Feel as if it was your first date with this lady — it is worth 1000 pictures!
Watch this video for FREE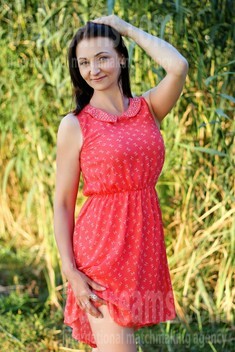 The type of man that I desire
This is always so hard to describe your ideal partner but I think we all want to be loved and we all want to feel that this is forever. I came to this site to find an honest, reliable, supportive, loving and generous man. I would like to find a man who will come come into my life and catch me and will never let me go) Do you have strong hands? Maybe this is you? )
What I do in my leisure time?
I like to spend my free time actively. I can not sit on one place and every weekend I like to invite my friends to some picnics or common dinners in my flat. They say that I am a very good cook) so you will have to try and tell me ) When I have free time I also love to watch a good movie, read a nice book or listen to a relaxing music. I have daughters and I love to spend my free time with them and of course share my life experience as a woman!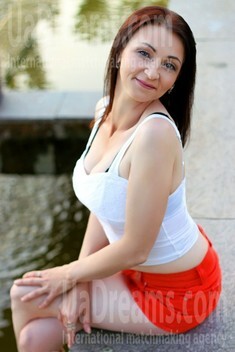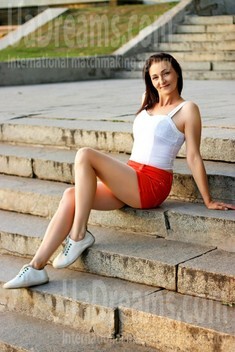 My typical day
It is hard to describe my typical day cause every day is a new one for me ) I wake up from the sound of my daughters telling me that they do not have clothes to wear ))) Ladies are so ladies sometimes ))) After this I go to the kitchen to make a cup of my favorite black coffee and enjoy it. Cooking breakfast is something that we all love this is why there is no problem who will make it ) My working day is mostly hectic. Working a Cleaning Manager means that I have to deal with people and solving different questions all the time. But my work is not all my life and this is why in the evening I get back home and spend my free time with my ladies ) Being together we love to talk, watch movies, go shopping, do make up for each other )) When the weather is good we live to be outside and we like picnics and camping. Believe me, you will never be bored with us!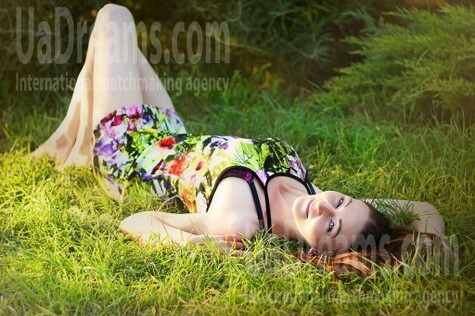 Our personal opinion of this Lady
Talking about the lady we can tell that she is a very calm, understanding and attentive lady. She has a big and loving heart and she has a huge desire to trust this heart to a loving man. When she came to the office we saw a lot of tenderness in her eyes and words. She will become a good wife and a very attentive woman. She is a one-man lady and she would like to trust her life to her perfect MAN.
My future goals are
What are my future goals? I think the first and the most important one is to create a loving family. I think family is the place where you can feel needed and where you have your place and people who love you. We all come to this world to be happy. But happiness is impossible without a good partner. So I would really like to create relations and to become a passionate woman for someone.