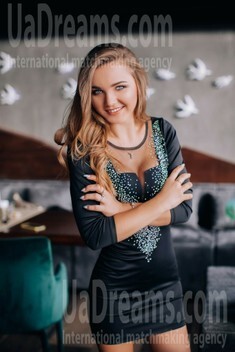 What I do in my leisure time?
I try to spend my free time productively. Very rarely, I lie on the couch watching TV-series. I go out with friends and have fun. I love jogging and outdoor sports. I can take my niece from school and walk with her, she is a very cheerful girl. I like to read books very much. I read about two hundred books of different genres. I don't watch movies and TV shows because I think it's a waste of time. I like to listen to music and sing.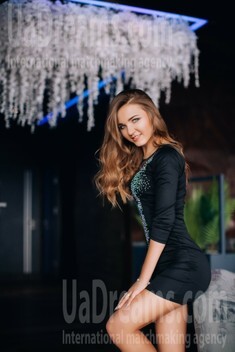 My typical day
I usually get up at 07:00 a.m. and make breakfast. I do morning exercises and go to the shower. Then I go to the work. Two days a week I go to morning running. Usually at work I am until 9 pm and when I get home I just have dinner and go to bed. I have 4 days off per week. Then I can meet friends, go shopping, take a walk with my niece and devote my day to myself.
See her fascinating movements and charming smile...
Feel as if it was your first date with this lady — it is worth 1000 pictures!
Watch this video for FREE
The type of man that I desire
I am looking for an experienced and serious man. I really want us to have some common interests. I'm looking for a romantic gentleman. I want my man to be ready to develop and build a family. I want him to stand firmly on his feet. I dream that in my family there will never be quarrels, and we will settle all disagreements peacefully. The most important qualities for me are honesty and sincere feelings.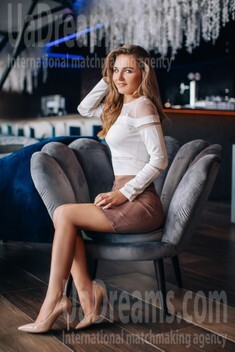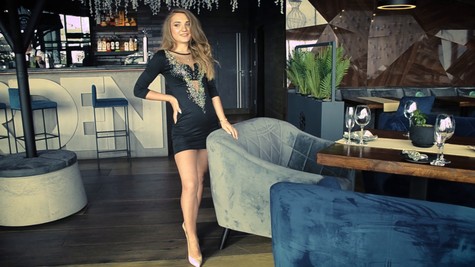 Get a much better idea of the lady's personality!
Discover her life and secrets no other men know :)
It's intriguing like finding an unknown world...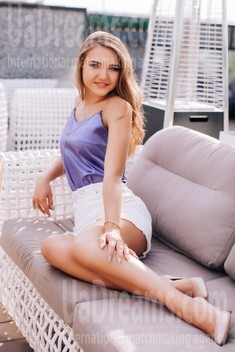 About my family
My family is a female kingdom. I live with my mom and sister. My sister is 10 years older than me and she already has a child. My dad divorced with my mother when I was still at school, but we have a good relationship. He comes to visit me very often and we always have something to talk about. My mother works abroad so she is rarely at home. My dad sings at weddings and other various holidays. I really respect my parents. They trust me too. They brought me up as a smart and educated girl.
How would I describe myself
I am a very responsible and serious girl. I like when everything goes according to plan and everything is in order. I really like to learn and try something new. They always told me that I can find a common language with any person. I can listen to people and love to help them. I like when my advice helps someone. With me you can not get bored.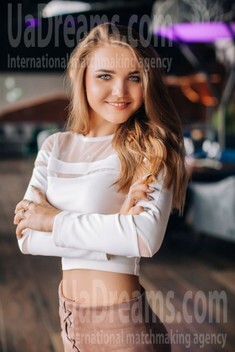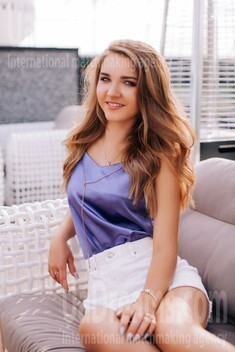 My future goals are
I'm a young lady and I have so many dreams and goals! I'm very optimistic and I believe in destiny. I dream of being a happy woman. It means being loved and protected by my future husband. I plan not to stand still, but to develop myself. I want to learn a lot of foreign languages, learn a lot about medicine in other countries.
Our personal opinion of this Lady
The girl is very sociable and pleasant. She will find a common language with everyone. Though she is young, she is responsible and intelligent. She is ready for a change in life .. She is purposeful and very feminine at the same time.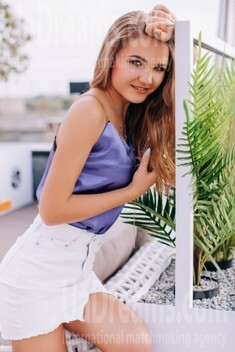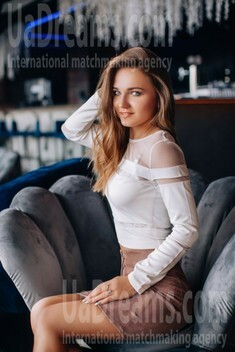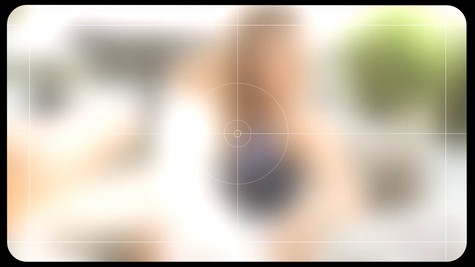 Get a much better idea of the lady's personality!
Discover her life and secrets no other men know :)
It's intriguing like finding an unknown world...