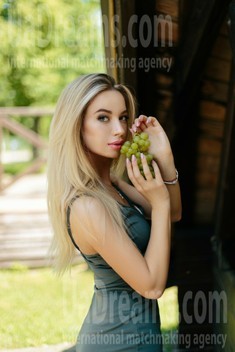 Our personal opinion of this Lady
The lady is a very active woman, polite, with an excellent sense of humor. She seems very kind and caring. She is an optimist and always tries to look for the best in any situation. Yulya is also a kind of an emotional lady and with her personal outlook on things. That makes understand better what kind of person she is. She is a charming, responsive and family-oriented lady with true family values. It is very easy and comfortable to talk to her, as Yulya is an open person and ready to help. The lady is unique in her own way.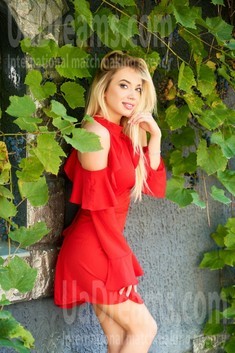 About my family
My family consists of 4 people. They are mom, dad, my brother and me. I can say that we are a happy, friendly family. I think my family is an example of good values and how people should support each other. I am so happy to have them in my life. We like to spend time together, have our family traditions that we keep from year to year. My parents taught me a lot of good things in life and I am thankful to them for who I am. When I have tough times I can always come and share with my parents. Of course, they try to help as much as they can. For me it worth a lot.
See her fascinating movements and charming smile...
Feel as if it was your first date with this lady — it is worth 1000 pictures!
Watch this video for FREE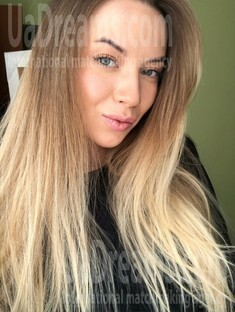 How would I describe myself
About me I can say that I'm a simple individual, laid back and caring. Like any other person I have my ups and downs. I try to look at everything from a positive perspective and get a better understanding of a situation. Each day for me is a kind of experience that makes me stronger either it's bad or good. I'm open to new things, new adventures. I like to learn and enrich my outlook. I'm looking for a life partner, a nice man who will share my views and who is pursuing defiite goals in life. I want a man with whom I can follow a life path.
Get a much better idea of the lady's personality!
Discover her life and secrets no other men know :)
It's intriguing like finding an unknown world...


What I do in my leisure time?
What I do in my leisure time often depends on my mood. Though there are many activities I like. Mostly I meet with my friends and we go out to get relaxed. After a busy work day I simply like to go for a stroll and sit quietly in the park. I enjoy being in the nature a lot. When I have more free time I like to plan my trips to the mountains. One of the things that brings me an immense pleasure is painting. I have finished art school though a couple of year ago. Very often I do something spontaneously without planning anything.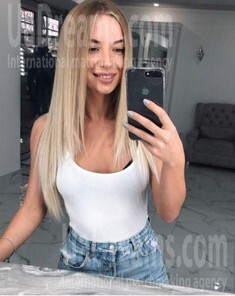 My future goals are
I think it's very important to have definite goals in life. As any person I have goals and aims I set up. First of all, I would like to have my own family, be a good mom to my kids, loving wife for my husband. Family has always been on the first place for me. Hopefully it's a short term goal in my life. Of course, it's significant to have a good job, be able to supply my family will everything necessary. I would like to help my husband supply our family, wok together for the welfare of our family. It would also nice to have my own business, but time will show.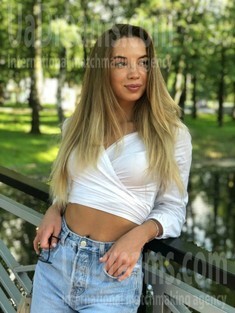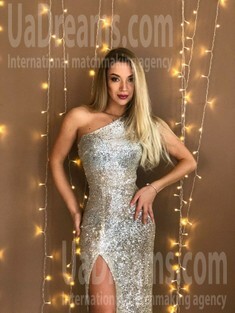 The type of man that I desire
I would like to meet a man who would be respectful, caring and honest. I need a man who is family-oriented first of all. If both people are striving for a long term relationships and ready to create a happy family, they will definitely succeed. I think the ability to understand and accept another point of view worth much. So, I want my man take into consideration my point of view and we could agree on the subject. I do want to find a man who will make my life complete, someone laid back and with positive energy.
My typical day
My ordinary day starts at 7 o'clock from taking a shower. Then I dress myself and I have a breakfast. After I'm heading to work. Work keeps me busy for a couple of hours and then I go home. I am leading a healthy way of life and visit a gym 3 times a week. It's also a kind of relaxation that I like. I think it's important to keep in shape. I work out for an hour or so and return home. After a supper time I like to watch TV, surf the Internet or just read a book. Very often after work I like to make different hand made things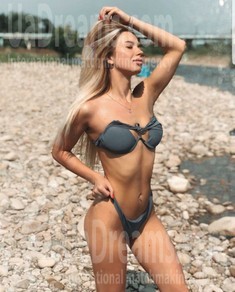 Get a much better idea of the lady's personality!
Discover her life and secrets no other men know :)
It's intriguing like finding an unknown world...