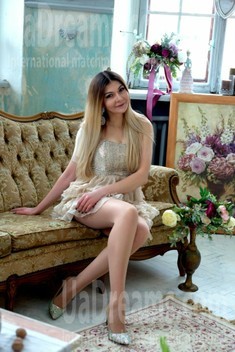 Our personal opinion of this Lady
A rare diamond, who shines bright and lights up the room as she walks in. She is a very positive person with much kindness and love in her heart.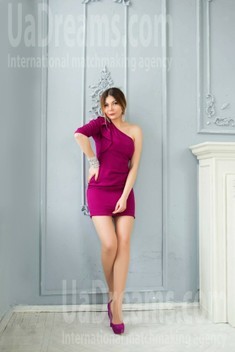 Domestic abilities
I clean, cook, do all the things around the house that one can possibly imagine:) But I enjoy keeping my place clean and tidy. I like to put things in order. I enjoy cooking new dishes and trying new recipes. I love Turkish and Italian cuisines the most:)
See her fascinating movements and charming smile...
Feel as if it was your first date with this lady — it is worth 1000 pictures!
Watch this video for FREE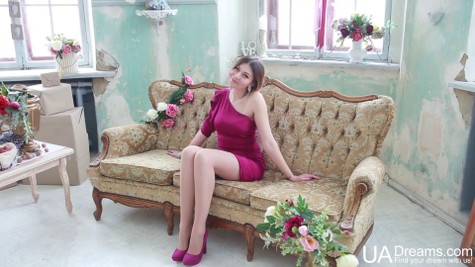 Get a much better idea of the lady's personality!
Discover her life and secrets no other men know :)
It's intriguing like finding an unknown world...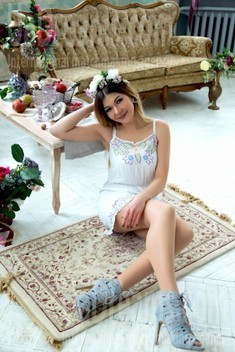 What I do in my leisure time?
I am a very creative woman:) I love to sing and dance very much. I adore design and I like making accessories for women's hair. I want to develop in this sphere and maybe have my own little business and turn my hobby into a profitable occupation:) I am also interested in clothes design and interior design.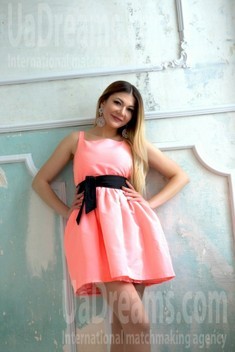 How would I describe myself
I am a very cheerful, kind, understanding and supportive woman. I have a good sense of humor, I am attentive and creative. I will make sure that my man feels loved, cared, desired:) I have strong family values. My family is very friendly and I want to build my own family on these principles too:)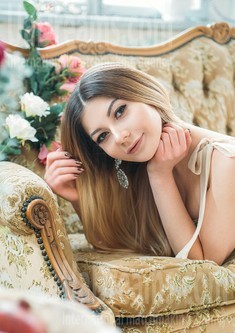 About my family
I have a very friendly and loving family. There are five people in my family now:) I have my mom and my father, I also have a brother who is four years younger than me and of course my little treasure, my little daughter:) We all have amazing relationships and we support each other in any situation in life:) Loving relationships of my parents are an example of a great family for me!
My typical day
My days are never the same:) I keep myself busy with lots of interesting things!:) I take care of my daughter, I clean the house too, I do the laundry and cook food for my parents and me:) In the evenings I like to express my creative side and make new accessories:) I sometimes meet with friends. I like going to the movies, to cafes and simply walking along the streets of our amazing city:)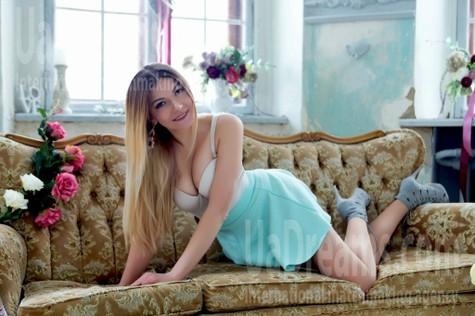 The type of man that I desire
I am looking for a simple man, who has strong family values and who wants to have a happy family, for whom family will be the priority number one:) I am looking for a peaceful person who doesn't like fights. I want to find harmony in everything we do together with my future husband:)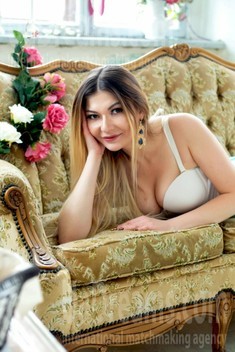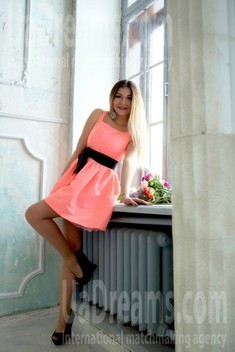 My future goals are
Without a strong and happy family a woman cannot blossom . :( I desire to become a happy woman and to take care of my future family first of all:) I want to realize my woman's mission on Earth and that is being a wife and a mother!:) I am also dreaming about learning foreign languages. I want to learn English better, I would like to speak Spanish and Italian as well. Are you dreaming about learning Ukrainian or Russian? We could help each other with this:)