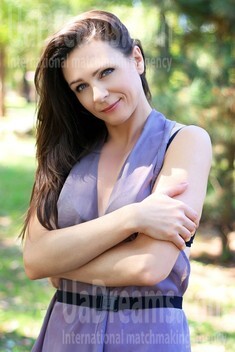 About my family
My family is a bit that big. I have an elder sister, who is 3 years older than me. We are always into sports with her:). I have a daughter, she is a grown-up lady, and lives on her own. She is independent, likes sports, enjoys listening to music and dances. She manages to work and study at one and the same time, and I feel pride for her!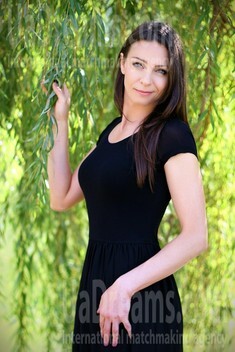 How would I describe myself
I am the lady who attracts luck, if you are interested, try to check it:). Besides that I see my World in me and I make this world by myself!
See her fascinating movements and charming smile...
Feel as if it was your first date with this lady — it is worth 1000 pictures!
Watch this video for FREE
My typical day
My typical day looks pretty hectic. I am used to wake up pretty early, then I go for a run, when I get back I cook some breakfast and then I prepare myself to go to work. Then my working day starts and I usually work till the evening, as I am not afraid of being busy. When I have days off I go to the gym, or maybe go to the movies with my friends, and at times I can pamper myself with shopping:).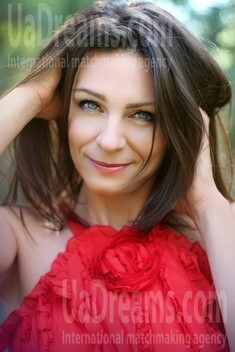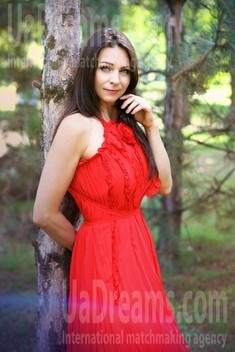 Our personal opinion of this Lady
She is cheerful, amazing and optimistic! Once you know her, you'll never forget! Take your chance!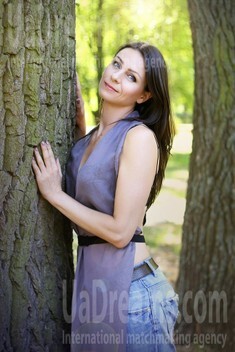 My future goals are
My future goals are pretty simple and I am ready to work on them. I have got a desire to have a happy strong family, and I want people who surround me also be happy. Besides that it is so important for me to have a cozy home, which will become my shelter and I will enjoy time with my beloved person.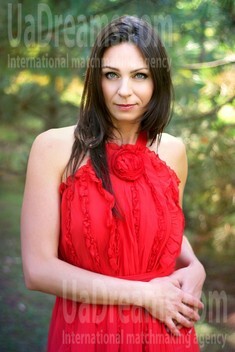 What I do in my leisure time?
I value a lot every free minute I have. It seems to me that even being very busy we have to find a spare moment to enjoy this life, to look at the things which surround us and be grateful that we are able to see, to hear and to feel. I am a very family-type woman and I enjoy spending time among my dear people. Besides that I am a very active kind of person and that is why at times I spend time with my friends, riding bikes, bowling, or being somewhere out. I also do enjoy nature and if the weather is nice, I enjoy spending time on a picnic or a sort of a barbecue and would you love to join me one day?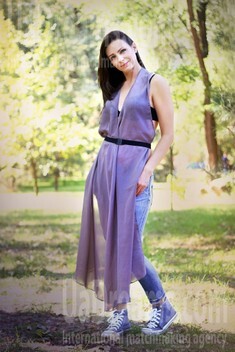 The type of man that I desire
The type of the man I desire is a great optimist, who takes the life easily and is able to enjoy any moment of it. I want him to be reliable, kind-hearted, caring, loving, passionate and who will be able to provide me with the feeling that I am Special:). Is that too much I am asking for?:) I hope not, and just try to know more about me, and you will see that you will never have any doubts in me. I am able to accept the man with any drawbacks, if they do not prevent me from being happy.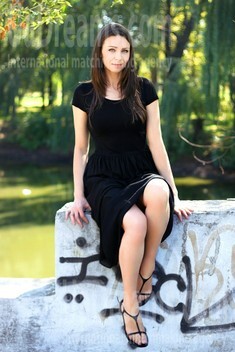 Domestic abilities
I cope with my domestic abilities at ease. I love my home and that is why I treat it with attention and respect, I do all the household chores with pleasure and love. And for sure, I love to cook and bake, and eat:). And what about you?:)