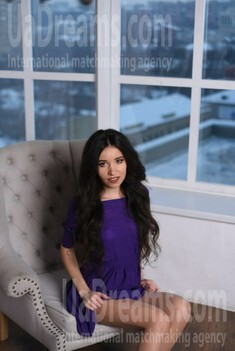 Our personal opinion of this Lady
None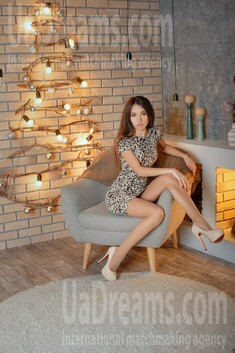 My typical day
My morning starts with breakfast and then I am ready to start my day ! Most of the time I dedicate to my work and then when I get free time, I meet friends, walk or just have some rest. I like fresh air so much. Late in the evening I like to read a book or watch something on TV or computer.
See her fascinating movements and charming smile...
Feel as if it was your first date with this lady — it is worth 1000 pictures!
Watch this video for FREE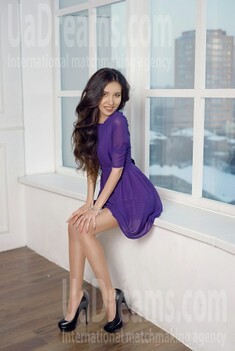 About my family
I am the only child in the family and I live together with my parents. I was born in the city that was located near the sea and then we moved to the city that stands on the river. So water is always next to me. We are friendly and I love my parents very much. I am always ready to listen to my mother`s advice and to help dad when he needs something. I get the same in return. They can`t wait for the time I come back home one day with a man of my dreams.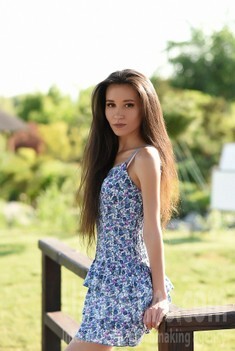 My future goals are
None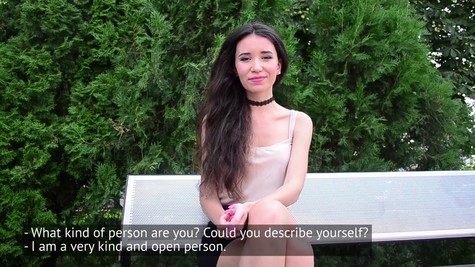 Get a much better idea of the lady's personality!
Discover her life and secrets no other men know :)
It's intriguing like finding an unknown world...


Domestic abilities
I love cooking so much ! I can say it is my hobby. One of my hobbies. I like flowers and I take care of them. I have pets, so they need my care and time, I dedicate it to them with pleasure. I have a cat and a ferret. A cat is a selfish type of an animal but she loves me so much !!! If a cat and a ferret are friends, I still do not know, I am watching them.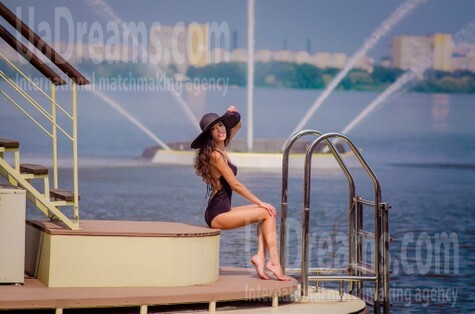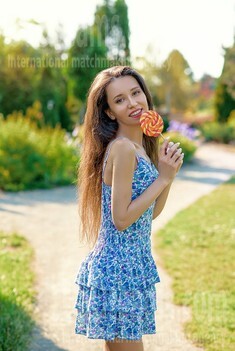 How would I describe myself
I am a creative person. I love my family because family relationship is important for me. I love animals and music, nature and people, good friends and tasty food. All the small things make me happy and I try to spend every day of my life with good emotions and show them to others.
The type of man that I desire
I would like to meet a strong, manful, wise and reliable person. A person who will love me to bits and share my interests and hobbies, the person with who I will smile in the worst day of my life and cry from happiness. Yes, I do believe in love and that such a man is here, waiting for me.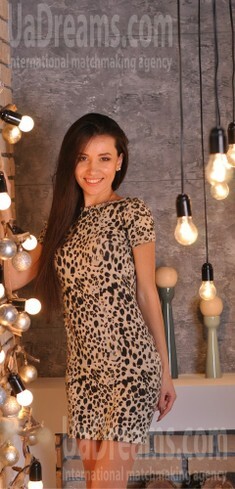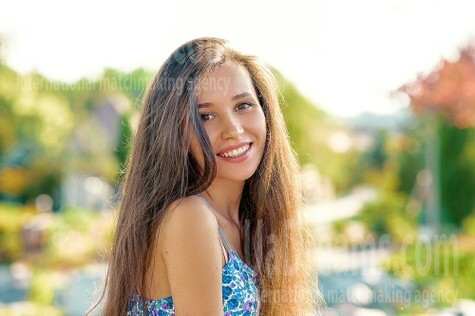 What I do in my leisure time?
There are so many things I like to do ! I have some favorite movies and TV series so I like to watch them when I get my free time. Spending some time with friends, to have BBQ and to enjoy nature is also one of my favorite things to do. As for activities I like to ride a bicycle and to go to the beach. Good food at nice cafe is such a pleasure for me !