Domestic abilities
Domestic abilities sounds like something that can be quite joyful and fun! If you have a good mood for doing it of course! I can turn every simple chore to a wonderful way of spending time! I I clean, do laundry and even help my parents in the garden where we grow our own fruits and vegetables! But most of all I like to cook!I like to treat my family and friends with my culinary delights!Especially when I make something sweet (I love sweets!!!) like chocolate cake or wonderful apple Charlotte! And the smiles of my nearest and dearest people is the best reward for me!
How would I describe myself
I do know the value of people's heart and try to never hurt people who are important for me! I treat people who are beside me with gratitude and warmth. Sometimes I can be romantic and dreamy and I am very cheerful and never loose my temper!:)
See her fascinating movements and charming smile...
Feel as if it was your first date with this lady — it is worth 1000 pictures!
Watch this video for FREE
What I do in my leisure time?
Various things can be done when you have spare time and enough of imagination and desire! I love to live and to breathe the full lungs! Whatever I do I try to do it good with love and joy! I believe that leisure time should be fun in every aspect! No matter what I do, sing in a karaoke club or spending my time with friends outside I want to feel that this is exactly what I want to do right now and where I want to be! I am very creative person and I write poems, sing and write songs myself! I adore visiting different displays and shows, cultural events and concerts! I love to spend my time with family who I love very much and also I love to cook! This is what I can do for hours and even forget about the time flying! And of course sometimes I can just stay in my room, read good book or just dream of my future beloved who I am searching for right now!:) Maybe you are the right one?:)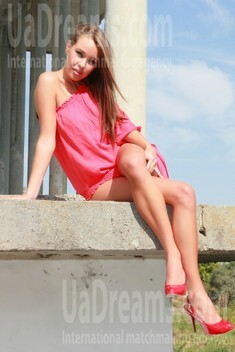 About my family
My family is an example for me and I grew up in a very friendly and caring surrounding! I dream to embody my experience in my future when I will create the family of my own and I want to celebrate family holidays together with my future husband and children! I live with my mother and father who are loving and very attentive parents!I have an elder brother and he is my best friend at the same time! He understands me completely and I always can get a good advice and his support!And he is a person who teaches me wisdom and patience! I have a lot of relatives around the country and we all respect family traditions! I wish I could have same family of my own!:)
Our personal opinion of this Lady
The lady is very self confident and charismatic. She seems to be very kind and sincere, family oriented and also open and smart.
My typical day
Each day starts with the sun rise and lasts till I feel that it's time to go to sleep!And sometimes it lasts even longer than I would want it to...but I like when my day is full of events and things to do!I study in the university and working and it takes a lot of time but still I always find some spare time to meet my friends or to go to a karaoke club! When it is summer I like to go to the seaside after work because I love swimming very much! A few times a week I visit fitness club to keep myself in a good shape!:) In the evening when the family gathers at home I like to chat to them and to cook something tasty...Sometimes I spend quite evenings at home but mostly I am out busy with different activities!:)So to have a typical day is not typical for me!:)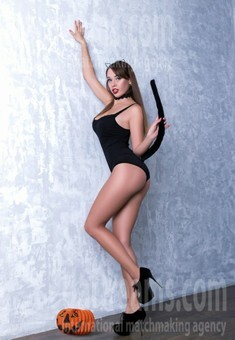 My future goals are
Every one is dreaming about the better future! I want to be open with you, my dear! I am very happy person and I have a great life and good job! I don't feel lack of anything for now but I know that without a beloved person by my side my happiness is not complete! The most important thing for me is to know that my children are happy and healthy and their loving parents are enjoying each other in love! So there is a lot of things to achieve and I need a loving and caring partner for life!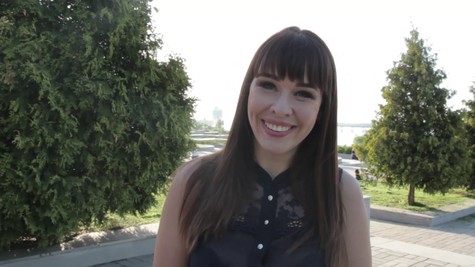 Get a much better idea of the lady's personality!
Discover her life and secrets no other men know :)
It's intriguing like finding an unknown world...


The type of man that I desire
You are reading my profile now...so there is a great chance that YOU are the type of a man I dream of! I know that a perfect man is a fantasy, I don't have any illusions about it! Still I believe that there is a man who id perfect match for ME! If you reach your hand and show me your warm attitude, your love and respect this would be the first sign that we are on the right way to our happiness! I respect men who are strong not only physically but have inner strength! Who is intelligent and always ready to support his lady and to give her attention and the feeling that she is the most desirable woman in the world! Nothing can be better than to feel that you are your beloved man are the most precious people for each other!:)