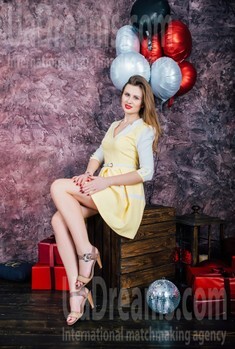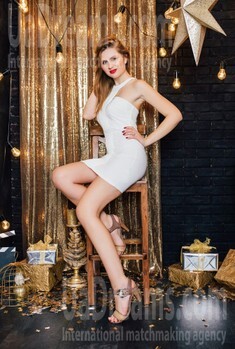 My typical day
Every day I get up at 7.05 and enjoy my morning coffee with sandwiches. Then I take my son to the kindergarten and after it I go to the the work. My working schedule is always stable. I work as a manager of photo studio and I really enjoy it. It is very creative and interesting work and every day is a discovery for me. After work I go shopping and then take my son from the kindergarten. I try to dedicate my evening to my son. After dinner and games with my son, we get ready for sIeeping.
See her fascinating movements and charming smile...
Feel as if it was your first date with this lady — it is worth 1000 pictures!
Watch this video for FREE
What I do in my leisure time?
I am the woman who can`t sit without occupation. Most of my free time I dedicate to my son and games with him. Additionally I enjoy reading fiction with deep and philosophical meaning. One more my passion is photography. I enjoy to take photos and see the beauty where others don`t see it. It is great , isn`t it? I adore listening to music and visiting concerts. I try to keep fit, that`s why I visit gym regularly.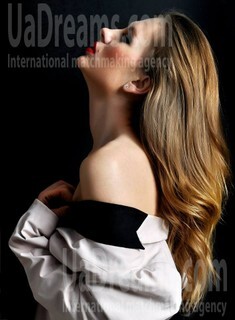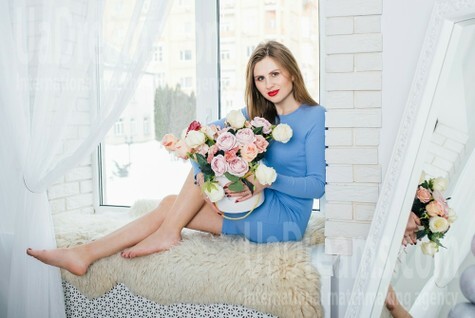 About my family
My family now is me and my son. He is the whole Universe for me! I try to do all my best to be a good mom and example for him. I was grown in the full and happy family. My sister was the best friend for me during my life. We are very close even now.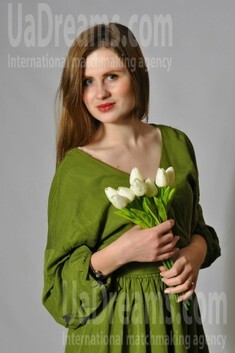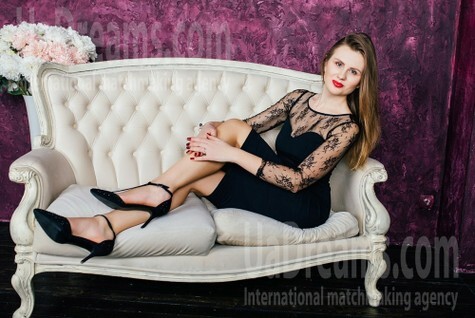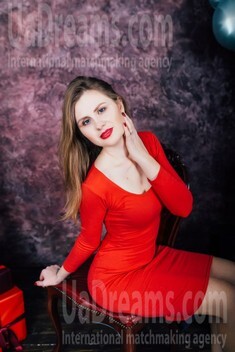 The type of man that I desire
I am a realist, that`s why I know that there are no perfect people in the world. But I still hope to find a smart, responsible, brave and purposeful man who respects women. I would like him not to have bad habits and to love sport. I am not looking for a knight on the white horse, but it would be amazing to meet a caring, supportive and honest man who will be good reliance for me during my life... It would be great if my man courted me and tried to win my heart...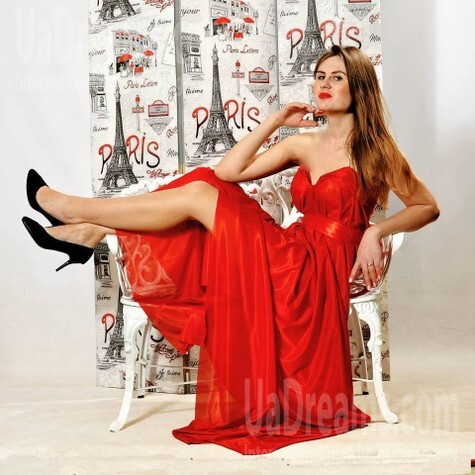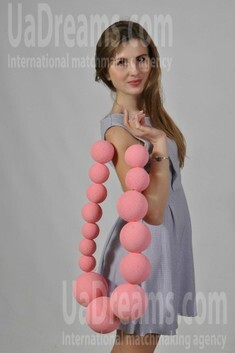 How would I describe myself
I consider myself very tender, feminine, optimistic and wise woman. I love children and their smile makes life better. It would be great to find a man who will share my interests and will love me and my little son.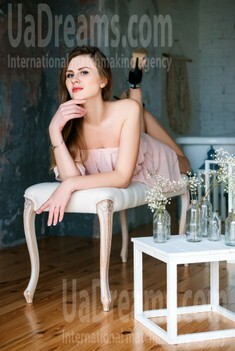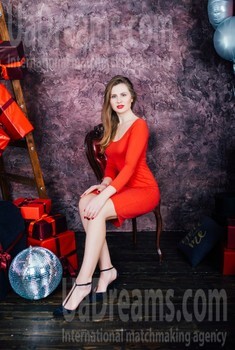 My future goals are
My cherished dream is very simple - to create a big and friendly family. I believe that one day I will be happy with my man, who loves me and my little son. I hope we will have very active and exiting life. One more my great desire is to see at least 30 different countries. I adore to discover various historical places so it would be wonderful to travel with my man.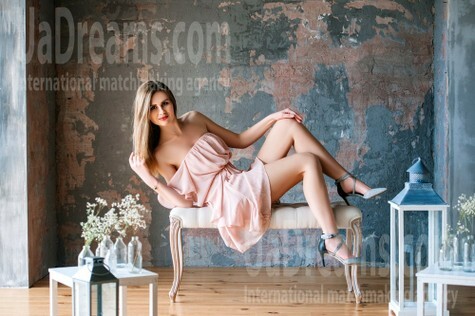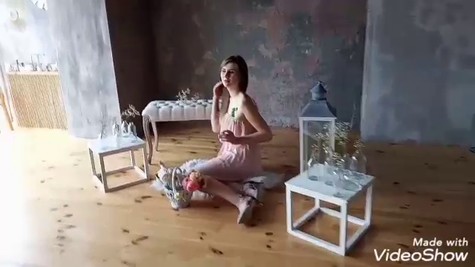 Get a much better idea of the lady's personality!
Discover her life and secrets no other men know :)
It's intriguing like finding an unknown world...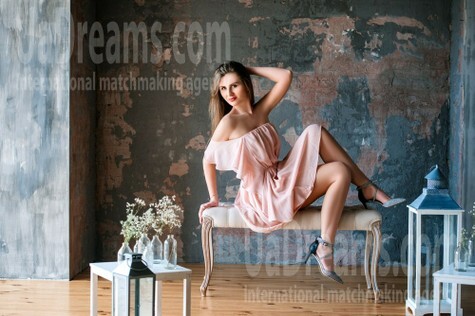 Our personal opinion of this Lady
Lucy is very young and ambitious woman who despite all difficulties in her life lives on and develops herself. At her young age she has good life experience and achieved a lot. So she will become great support for her future partner.