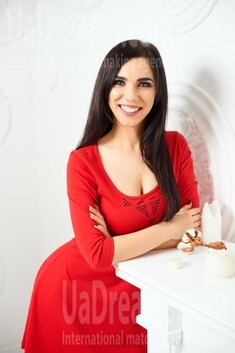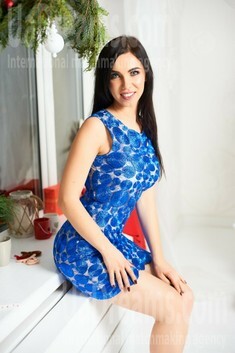 What I do in my leisure time?
I always try to be on a move, as I am a big fan of an active life style. Every day I go in for sport - it can be working out in the gym, running in the park or simple stretching in the morning. I am lucky to live near the Carpathians as spending time in the mountains bring me a great pleasure! I enjoy camping and skiing. I believe that's not so bad to have a little extreme in the life :) But don't think that I am crazy :) I like a calm kind of rest too - watching an interesting movies, reading an inspiring or psychological books, theater, music, meeting with interesting people always bring me a great mood!
See her fascinating movements and charming smile...
Feel as if it was your first date with this lady — it is worth 1000 pictures!
Watch this video for FREE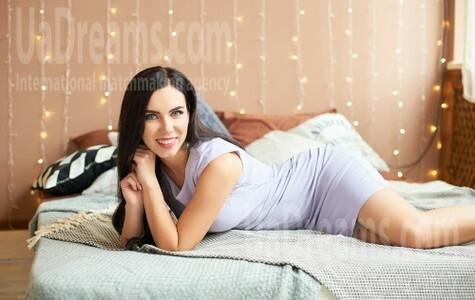 My typical day
My typical day is never typical, as I always try to make it interesting. I am a very good listener, so during the working time I always give people advices and try to help them to solve the certain life problems. Each person has his own story, and I try to feel them, to understand and support. After work I like to devote some time to self-improvement. Reading a book or watching a nice movie is a good way for me to relax. If you are young and full of energy there is no reason to be bored! That's why I always try to make my weekend special. If I have a good company it's not difficult for me to find an interesting activity :)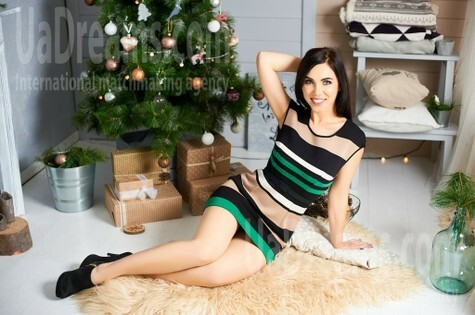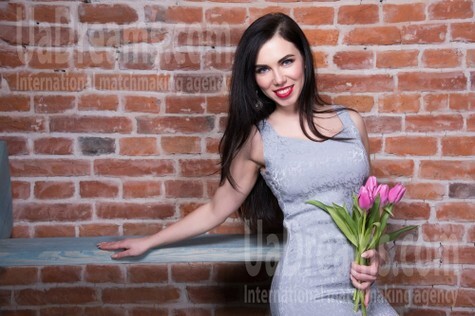 About my family
My family is a good example of supporting, caring, hardworking and honesty. We all are a friendly team, but at the same time everyone accepts and respects the decision of each other. My father is a driver and my mom is a babysitter, I am also lucky to have a younger brother who is 27. Both dad and brother are our great supporters and protectors. I am particularly close with my mother, who has 12 siblings! So I have so many cousins, with some of them we are really good friends, but with some we don't usually communicate. Could you imagine having so many people to come to some special family events?!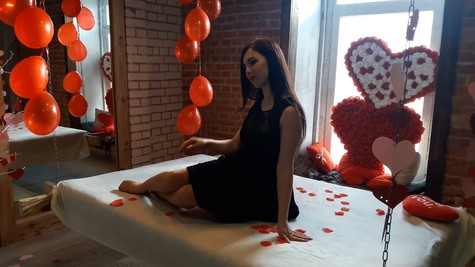 Get a much better idea of the lady's personality!
Discover her life and secrets no other men know :)
It's intriguing like finding an unknown world...


The type of man that I desire
As family is my main priority I am looking for a caring and family-oriented man, who will change my life completely. My desired man is mature and experienced one, intelligent and honest as well as responsible and reliable. He must have great goals and a strong wish to fulfill all of them. It's would be great if we shared the common interests, especially the love to an active style of life. I want him to be a interesting person and to have a good sense of humor. I'd like him to be spiritual and feel the deep-sense things.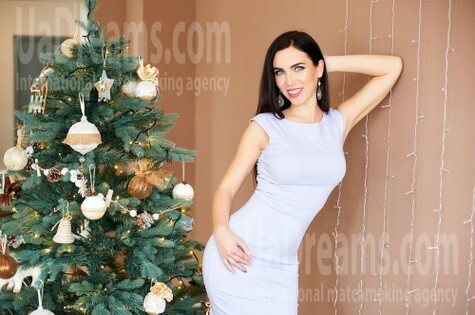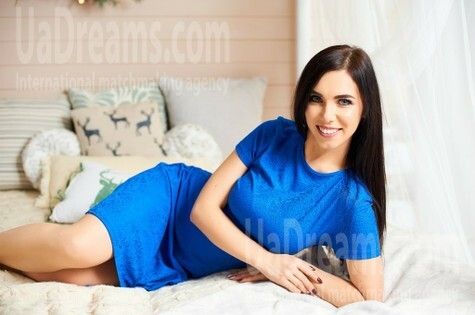 Domestic abilities
I usually do different kinds of domestic work. Sometimes routine house work keeps me calm, however I don't like a long cleaning. I am a very practical woman and I prefer to do everything quickly, but qualitatively, I like to save my time on the most important things. I believe that house should be first of all a home - warm and comfortable, a place where you always want to come back. So I like decorating my housing, in order to make it pleasant to stay. In addition, I'm quite good at cooking and baking. So I can easily surprise you with my tasty dishes.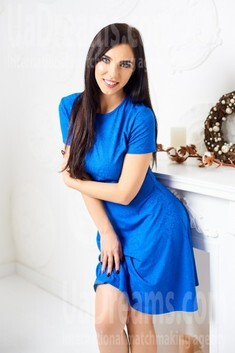 My future goals are
I think, the main purpose in the life of any person should be to always stay a human in spite of any obstacles. I want to develop and improve myself. I believe that nothing is impossible, if a person works hard and believes in own abilities, he or she will achieve all their goals! As for me I have two main points that I want to reach. The first one is to find my beloved person with whom we will build the strong relationships. Being a good psychologist, I would like to organize different psychological seminars for people who need my help.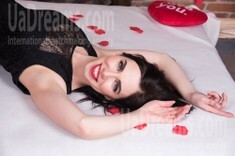 How would I describe myself
I like to say that I'm a priceless treasure :) Of course, I'm kidding, but I really try to be nice with people. As I have already mentioned, I have been working as a psychologist for 8 years. I am my own boss, so my working schedule depends on me only. I have a big fear of swimming and deep water, I don't feel comfortable in water at all, so I am going to get rid of that fear, I want to feel free and confident :) I would like to discover the world with my beloved person, there are so many places that I want to see, a true beauty is around us :)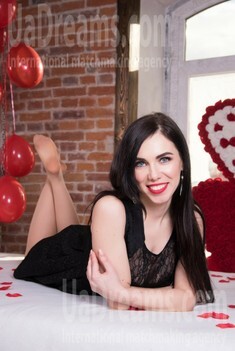 Our personal opinion of this Lady
The lady is a very responsible and has a very serious intention to make a family soon. She is very pleasant in communication and a very good listener. Her work as a psychologist makes an influence on a manner she speaks. She always finds appropriate words and is able to give a good advice.