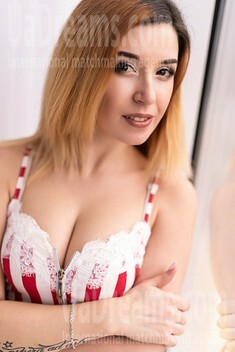 About my family
For now I rent a flat with my best friend. And my parents and my grandmother live together in a nice house. I am the only child, so I do not have any siblings. We love each other very much and have warm and trustful relations. Especially I like to spend my time with mum, because I can tell her anything and she never judges me, but gives me most valuable advice! I would like to create my own family, where everyone loves and respects each other!
See her fascinating movements and charming smile...
Feel as if it was your first date with this lady — it is worth 1000 pictures!
Watch this video for FREE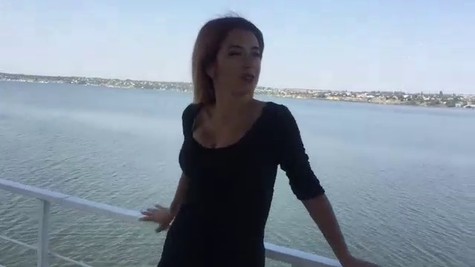 Get a much better idea of the lady's personality!
Discover her life and secrets no other men know :)
It's intriguing like finding an unknown world...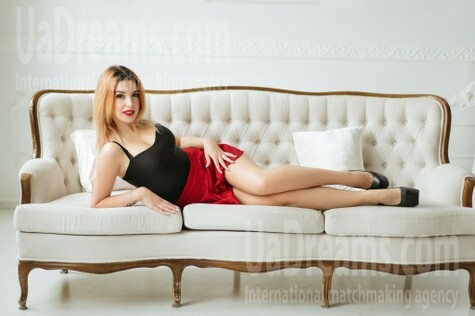 Get a much better idea of the lady's personality!
Discover her life and secrets no other men know :)
It's intriguing like finding an unknown world...


The type of man that I desire
The main thing I want my future husband to have is a good soul! I want to find a kind man, who would love me with all his heart! I do not mind if my future husband will be older than me, because I believe that older men are smarter, wiser and more family-oriented. I could never forgive a man if he decides to cheat on me or hurt me physically. I believe that everything can be solved with words. So that is why I seek for a kind, loyal, faithful, wise man. I will look on man's inner world first and only then on his appearance. Because the most important is what a person thinks and not how he looks.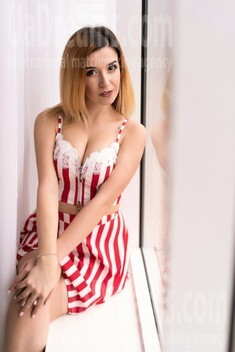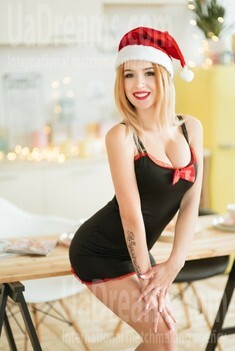 Our personal opinion of this Lady
This lady seems to be a very nice person. She has kind eyes and beautiful smile. Natalia is a good interlocutor, she has a good sense of humor, but we can see that she has serious intentions and it seems that she is ready to create a family.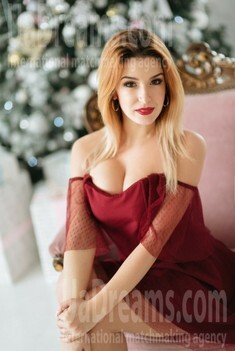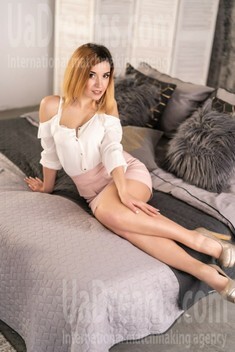 What I do in my leisure time?
As I work only three days per week, I have enough free time to do what I like. But I cannot have rest until I know that my house is clean and tidy and there are at least three different meals cooked! But when everything is fine, I can have some rest and read a book or watch a movie. I also like to turn the music on and draw something nice. Sometimes I enjoy go shopping with my mother and walking in the park with my friends. But when it is cold outside, I prefer going to the cinemas and cafes. And sometimes it is nice just to sit in one of my friend's kitchen, drink tea or coffee and talk about anything!
My future goals are
All my life I have watched mum and dad living happily together. I did not notice their love much when I was a little girl, but when I grew up I started to see how important love is. So my main goal in the future is to find a man with whom I would want to spend the rest of my days! I would also want to raise children together and to give them love and care. But only if my man wants to have children in the future. Also I would like to have a trip to the ocean with my man. I have never seen it, and I think it would be very romantic to spend our honeymoon near the ocean...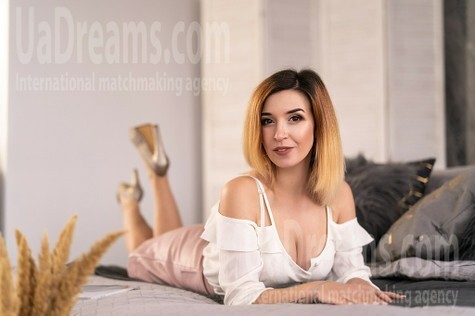 How would I describe myself
I consider myself as a nice and kind person. I choose to work as a nurse, because I like to help people. It is important for me that people are healthy, especially children. I wish that world would be better and people more kind. I would never want to see people go to war. I hope someday people would help each other and solve conflicts in a peaceful way.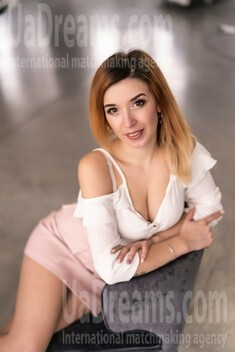 My typical day
I do not have a typical day, because all of my days are different and full of surprises. I work in a hospital one full day (24 hours) and then I have three days off. My shift always starts at 7 a.m., so I have to get up at 5 a.m. so I could take a shower and have good breakfast. And when I come back from the shift, I take a shower again and fall asIeep immediately. I usually sIeep around 14 hours after work, so I wake up next day in the early morning. And I think you have already read what do I do when I have day off :)
Domestic abilities
As I have already said, I cannot have rest until I know that my house is tidy and the food is cooked. I do not experiment with new recipes usually, so I cook simple, but delicious meals. My family and I like to eat different kinds of meal, so I always cook a light soup first. Then it has to be some potatoes, pasta or casserole, but always with meat. And of course I can make a dessert: bake a pie or cake or cookies :)