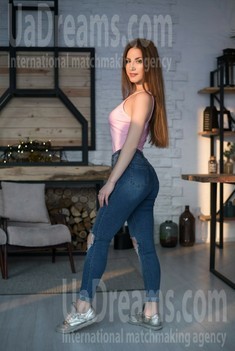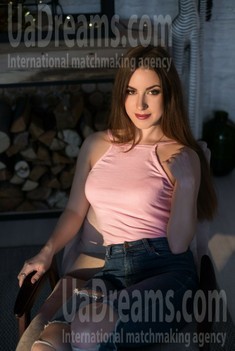 How would I describe myself
I am a romantic, positive and purposeful lady. I like dancing and cooking delicious food, sweets. I attend dance lessons and have been doing it since being 10 years old. Dancing, it is movement and rhythm. They give me emotions, but these are not those emotions because I am not complete in this life. I like being with my family, I like talking to my mom and getting wise advices from her. It is very important for me to remain natural and human in this life. I am who I am and all my emotions are sincere. I think that my man will feel it from our first acquaintance! Are you ready? My man?
See her fascinating movements and charming smile...
Feel as if it was your first date with this lady — it is worth 1000 pictures!
Watch this video for FREE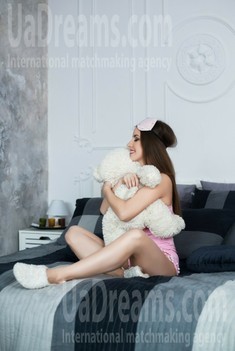 Our personal opinion of this Lady
Natalia is a very positive, very sincere lady. Her heart is full of love and passion. It is like a delicate flower in which you can fall in love at first sight and which cannot be ignored. Despite her young age she is ready to build her family and she is very determined to go towards this goal.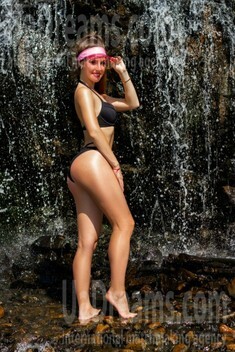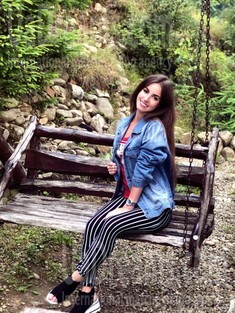 About my family
I have a very small family, but it is very friendly - mother, grandmother and me. My mother is the best in the world. She is very kind, beautiful and caring. I love her very much. Mom always knows everything, always helps, tells. She taught me a lot in this life and I am very grateful to her. My grandmother helped my mother in my upbringing and she is also a special person for me. I think that family is the most important thing in our life. Family is joy, happiness, well-being, love, mutual aid. Family is a place where you will always be understood, where you will always be helped. I think that this is the main goal of the family. It is the main wealth. Family is the main goal in my life! Strong, friendly, big, with its traditions and holidays. My mother and grandmother built a great family, in which I grew up, so happy and so cheerful. And every day, every minute I hurry home, where my mother gently embraces me, gives an advice, and my grandmother calms and supports me ... In the future I want such a strong and loving family for myself! With a kind and beloved husband and with beautiful children!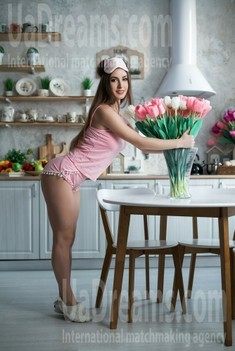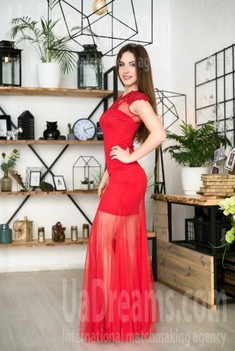 My typical day
I usually wake up early, do morning exercises and go to the university. I try to combine my work and my studies. I try to be active in this life and keep up with everything. After work, I either go to workout at Pole Dance, or go to the library to acquire more knowledge. My future profession is completely different from my work, but work helps me to assist my mother and to take care of her. Taking care of my mother, my granny always gives me pleasure. I also enjoy watching movies, listening to music and reading interesting books. :) I like to keep my home in cleanliness and comfort. Therefore, I like to have flowers, plants in every room of my house.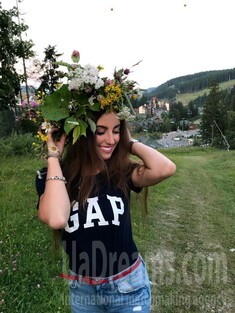 The type of man that I desire
I would like to meet a serious man with clear life goals. I want to see in him not just a loving, caring, kind person, but also a person who knows what he wants in this life, who is not afraid of change. I am ready to discuss all the decisions with him and to follow life in trust and happiness. Our future communication is important for me and I am ready to motivate my man. Communication with my relatives, my friends is important for me and I am ready to open my WORLD to you!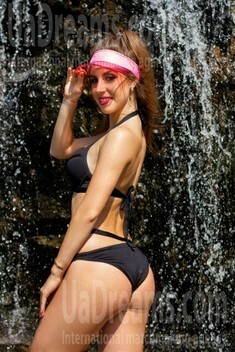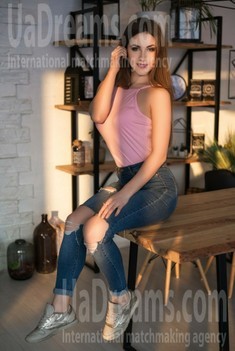 My future goals are
The most important goal in my life is to create a loving and happy family. I think that when I can build my own family, when I can find the right man in my life, I can also achieve great results in my life. Many people may be surprised that my age is young, but my heart is ready to love and I want to know what love is! I really want to meet a caring and responsible person with whom I can feel real, with whom I could and would like to raise children. I want to give my man and my children my love, my care, my devotion, my heart. My mother and my grandmother raised me up and showed me a good example of motherhood. I am very grateful them for this. I think only by being in a pair, we could help each other and possibly start our own business, which would be successful for us. But, this requires discussion, joint decision making and joint goals.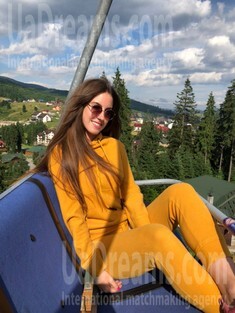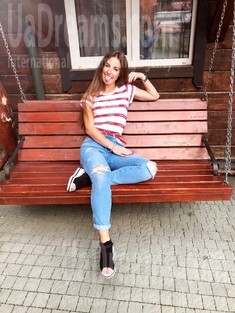 What I do in my leisure time?
I like to spend my free time with the result. I like to do sports, and sports are an integral part of a healthy lifestyle, which is why it plays such an important role for me and for many people. My favorite sport is dancing. In my opinion, there is nothing more beautiful in the world of sports than this kind of art. Dance is the embodiment of music, which is reflected in movements, figures and compositions. It is impossible to be indifferent to the dances because at present there is a huge number of different directions, and everyone can find exactly what is interesting to him/her. I like Pole Dance and I have been doing this kind of dance for a long time. Many of my friends and acquaintances ask me: "Why do I like dances more than any other sport?" My answer is very quick. Dancing always means music, and this already makes any activity more lively and more interesting. Secondly, in dancing you move as you like, as your body tells you. And my body moves very smoothly, romantically and passionately. I also like to play badminton, read books, engage in self-development, prepare various tasty sweets. My little secret is that I am a terrible sweet tooth and chocolate, cakes for me is my weakness.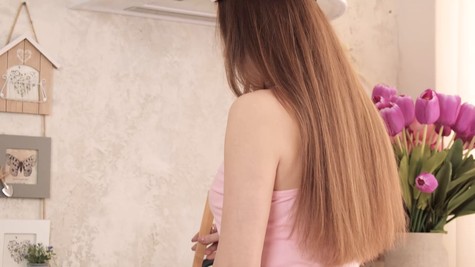 Get a much better idea of the lady's personality!
Discover her life and secrets no other men know :)
It's intriguing like finding an unknown world...