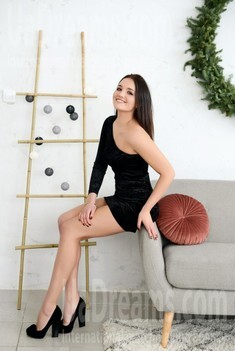 The type of man that I desire
The man of my dreams is reliable and faithful, successful and supportive, genuine and loving. I need an active man to enjoy this beautiful life and discover the world together. I am a shy person that's why my man should be confident and persistent. I dream of a brave man with a big heart and strong arms.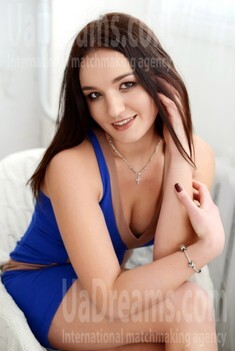 What I do in my leisure time?
I appreciate every moment of my life that's why I devote my free time to family and health. I like to relax and communicate with my mum and sister and to meet with friends. I enjoy playing and going for a walk with my niece. Also I like to spend my free time at the gym.
See her fascinating movements and charming smile...
Feel as if it was your first date with this lady — it is worth 1000 pictures!
Watch this video for FREE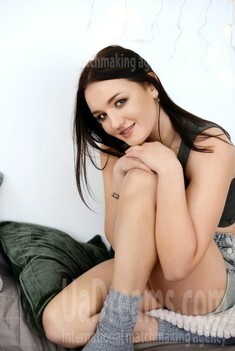 My future goals are
My life purpose is to create a strong and happy family and to become the best wife for my husband and the best mother for my children. Also my goals are to graduate from the university and to work for success of our family in pharmaceutical business.
Domestic abilities
I am good at housekeeping: I keep my house tidy and prepare healthy and tasty food. One of my strong sides I use daily in my work, is an effective communication. I have a good sense of humor and can find joy in any situation. I can love and be loved. I can listen and express my feelings. I am thankful.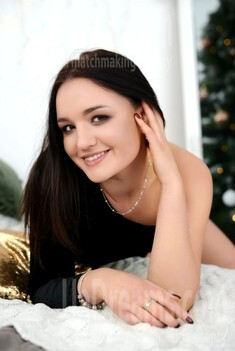 Our personal opinion of this Lady
This girl is young but wise and experienced. She is very cute. She creates good mood and lounge atmosphere around her. Sandra has clear life values and knows exactly what she wants. She is sporty and active, optimistic and cheerful. Sandra is embodiment of genuine happiness and joy.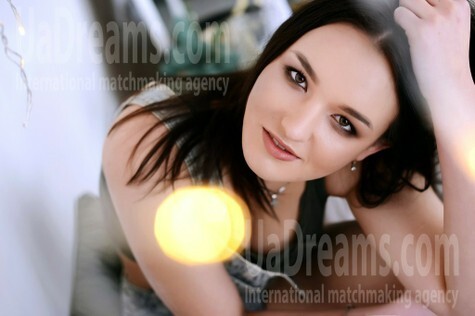 About my family
My family consists of my mum, me, my sister with her husband and daughter. We live in a big cozy house that was built by my father. Our family is a kingdom of love and honesty. We always support each other.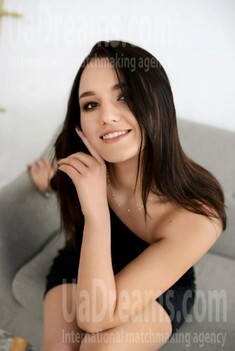 My typical day
I get up at 7 AM. I take a shower, eat my breakfast and at 8.30 AM I leave for work. I start my working day at 9 AM and finish at 4 PM. My job is to communicate with clients and business partners, to sell medicines and medical supplies. After job I go home. If I want to relax I play with my niece and spend time with my mum and sister. If I need some more active rest I go to the gym or fitness. In the evening I go for a walk with my friends, sometimes we go to the cafe or cinema. I go to bed after 11 PM.
How would I describe myself
I am a kind and tender girl. I am the youngest daughter in a family and I was brought up in the atmosphere of love, respect and mutual understanding. However, I am strong and self-dependent girl. I always say truth and appreciate this feature in other people. I like dreaming, dancing, cooking, taking photos and meeting new people. Sport is my hobby. I was attending basketball section for 8 years. Now I go to the gym regularly and practice different types of fitness.