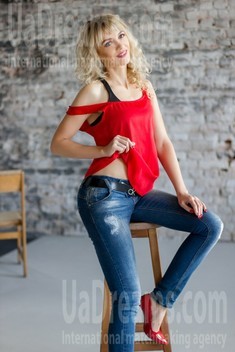 Domestic abilities
I enjoy when my home is clean and tidy and the smell of tasty dishes is spreading towards each corner of the rooms. I want to confess, that I cook quite well, but I need the right inspiration for making new dishes. I believe that my man will inspire me all the time for that and we will have a chance to make and enjoy our special dishes together.
How would I describe myself
The most important for me is to feel happiness and harmony. All the time and everywhere!) I create cheerful atmosphere every new day using some simple things, such as kind words, actions and of course smiles) I am a lady with a kind heart and a strong will, which helps me to reach my goals in life a lot.
See her fascinating movements and charming smile...
Feel as if it was your first date with this lady — it is worth 1000 pictures!
Watch this video for FREE
What I do in my leisure time?
When I have a free minute, that`s all my pleasure to read something interesting, especially detective stories. Yes, I enjoy to follow the plot of different unpredictable events! But if the weather is fine, I am ready to walk around the city, especially together with my friends, or even just alone putting the headphones inside of my ears where my favorite music is playing. As a real lady I like to dance, and even visit some special classes. I suppose that a private dance can make relationship brighter and dancing will keep myself in a good shape.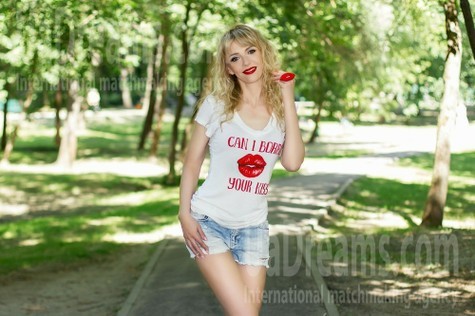 My future goals are
What could be better than returning home, where someone special is waiting for me? That is why having a family is my sweetest and the most desired goal. I want to share right everything with my man, falls and success. By the way, the last one I would like to reach at my working place. I understand so clearly, that we should speak the same language, hence I want to attend some good classes of foreign languages.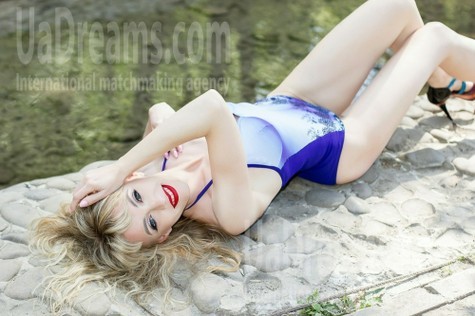 Our personal opinion of this Lady
This lady has her unique charm and unforgettable smile. Communication with her is like a breath of fresh air, because she is always ready to find the right words to inspire and charge you with the strongest energy and a wonderful mood.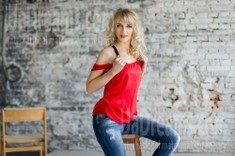 The type of man that I desire
I think that first of all my man should be a realistic person, who believes in his abilities and holds a goal in life. I would like him to accept me just the way I am, with all my feelings, thoughts and emotions. As a real gentleman, he should be kind and always know the right way to express his feelings towards me, because there are a lot of things which can tell louder than words. The main for me is to know that I can always rely on him and we can share all the moments of life together.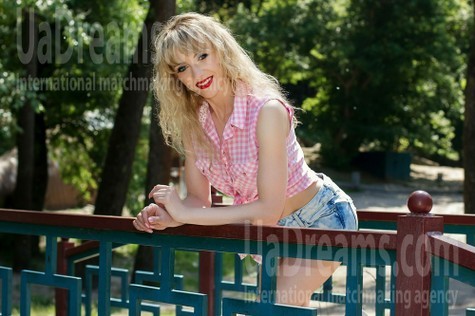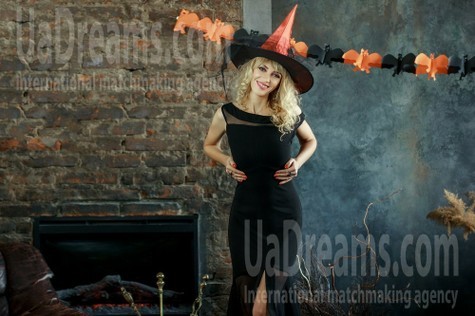 My typical day
As usual, my day starts early in the morning from making some exercises, enjoying breakfast and of course some kind of a trip to my working place, because I should cross almost all the city center just in order to reach the office. When my working time comes to the end, I hurry up to reach my home, and after taking on my uniform I am ready to study new movements on my dancing classes. I return home quite late and exhausted, so right after having a shower and some dinner, I am ready to watch my dreams.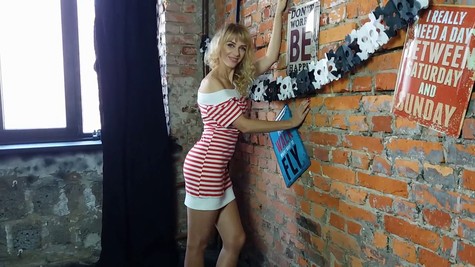 Get a much better idea of the lady's personality!
Discover her life and secrets no other men know :)
It's intriguing like finding an unknown world...


About my family
I have a good family, which consists of mother, father and my younger sister. We appreciate our family traditions and have a strong connection between each other, which comes right from my childhood. We always tried to spend our free time all together and having a trip to the seaside was a great pleasure for all of us. I can tell that my sister is my best friend, because she is the one whom I can trust all my secrets)