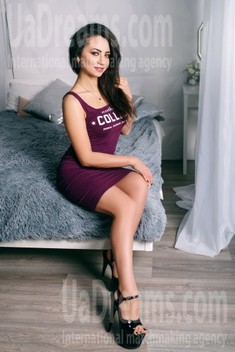 My future goals are
My the biggest goal is to be happy of course. I am very bright and active person who wants to fulfill my life with bright emotions and events. I want to travel a lot and to find my man, my future husband and to share that emotions and feelings what I have inside my deep soul. I want children and family as well. Cause happiness is impossible without a strong family, as for me...
See her fascinating movements and charming smile...
Feel as if it was your first date with this lady — it is worth 1000 pictures!
Watch this video for FREE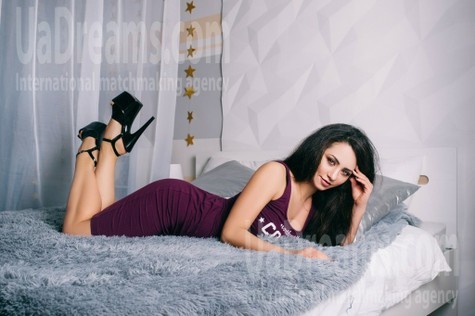 Our personal opinion of this Lady
Victoria is a super active and caring person who is capable to help every moment. She is so nice and cheerful, with Vika you will never feel loneliness and sadness, she is like a girl from the fairy tales.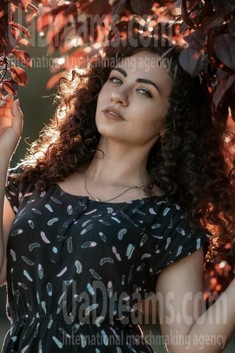 My typical day
I wake up, cook a cup of coffee with some milk and dream a bit, haha, admire my view from the window, it takes me 15 mins. Then I go to my dance school where I teach ladies what I do the best, I reach them sexy moves and cat walk, and to dance of course, that takes a lion share of my time, almost the whole day. Sometimes I do some performances on the stage. I love my friends and spend my free time with them.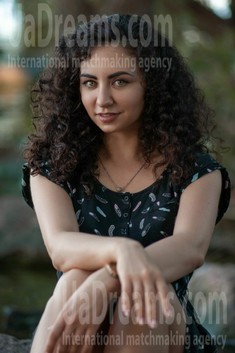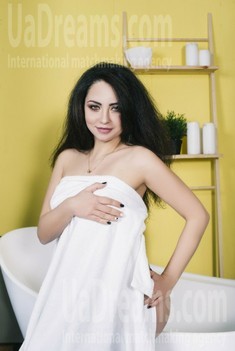 How would I describe myself
I am a purposeful, active, creative with a good sense of humor, you will love my jokes, I am sure about it. You will never be bored with me, haha, I know what to make the greyest day joyful. I always have a lot of people around me and I love meeting new people, to experience new emotions. But I still have not found the main person in my life, maybe it is you ?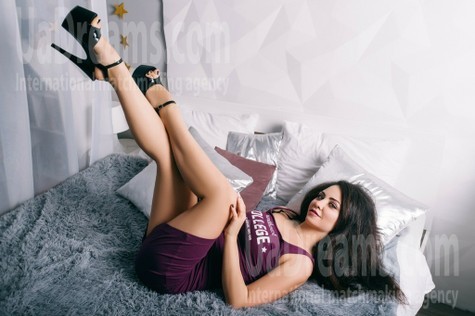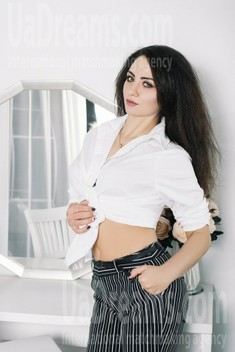 The type of man that I desire
I desire the man who is able to love, who is not afraid to show emotions and his own desires. I am looking for a partner who will be ready to actions and to making some compromises. But I am sure that love can forgive everything, love can uplift and show a man from another side...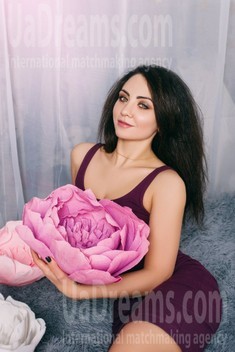 What I do in my leisure time?
It is a very good question cause I love it so much, hah. Firstly I am a good dancer, all kind of dance, secondly I adore reading an interesting book, that gives me some chance to fly away from reality and pull into the world of my dreams .... I love riding as well. I love animals and people as well, ahah.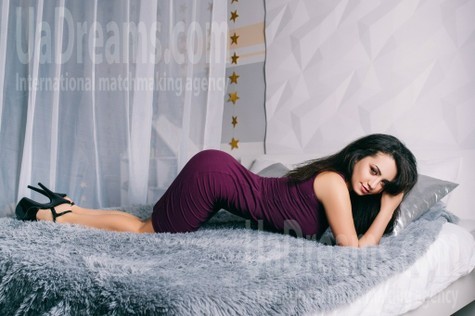 About my family
I was born and grew up in a small town with a lush greenery and good people. Major part of my education took my grandmother who made me the person that I am now. Despite my strong and seditious character I am very kind-hearted and caring. I read a lot of books through my childhood cause I am from a teacher family. My parents worked a lot and that is why they could not spend that much time with us. I have a brother who is a bit older than me. My parents are my closest friends and I want the same attitudes in my own family.