Marriage agency
Why UaDreams is popular and known worldwide?
Our agency is very popular and well known all around the world because we are helping people from the whole world to find their love and destiny. We have been working for many years and we can sure you that we provide high level quality, we guarantee confidential correspondence and provide help for our members. Miles and seas may share you and the lady, but we will do our best to join you and to help you to find love and happiness. UaDreams shorten the distance for hearts.
You can easily find 1000+single Russian and Ukrainian women from 14 Ukrainian cities and towns in our Ladies Gallery.
Our agency are helping people for more than 10 years. It is impressive, isn't it? We have been working hard all this time to provide the best services and get the reputation. We are known as a reliable and trusted agency that's why our members confide us. We have offices in different cities and towns so they open their doors for the members who have come to Ukraine and decided to meet with the ladies in person. Many men have already met their wives on our website and have good impression about the services that we provide. You are welcome to read testimonials that were written by the members who have been to Ukraine.
Why UaDreams is number 1 dating agency?
Safety
You won't find here 50,000 + women's profiles because we don't work like other agencies do. Why not?
We protect you and all our members so we don't put unchecked profiles. Before adding the profile to the website, we check the lady carefully, we check her documents and matrimonial status. We do fight with scammers and any other kind of fraud.
Comfort
UaDreams makes dreams come true. If you are dreaming about the family and serious relationships it's time to change your life. It's so easy to meet the girl on our website. You are always welcome to write the first free letter to the lady. If you would like to see how the lady look in real life, invite her to our Video Chat.
Do you know why our hot Video Chat is so popular? Or how video chat saves time and money? You don't need to fly thousands miles and to meet with the lady in person, you can do this online. You don't have to bring her presents, flowers or spend money for the nice restaurant. However, as a bonus our agency have sales and bonuses on different occasions – free minutes in hot video chat, E-mail and photo credits.
Still have questions? Contact, please, the support center and we will reply within 24 hours. If you would like to call us, it is possible to do as well.
A wide range of services just for you
We will support you and help you from the first letter to the wedding with your woman in Ukraine.
Our professional translators are ready to help you and the lady to communicate and to understand each other. But what is more important the translators help to pass not only words but emotions and feelings. We are ready to help you to impress the woman with the present or flowers. We will help to choose and to deliver. If you have some ideas about the present, write us and we will do everything to satisfy the highest demands.
If it is time to visit the lady, we will be able to organize a trip to Ukraine. You will get the highest level quality from Ukrainian marriage agency.
Adrie:
I am glad I decided to visit again
When I landed in Kiev I noticed there was a nice sunny weather I bought a Ukrainian sim card. And the driver was waiting for me. I was delivered to my hotel and recovered from the arrival.
I was really glad to meet my lady again after a long time. Stupid corona limiting me to visit earlier.
It was very pleasant visit, with good food that I didn't try before. We were able to bond in a park with ice cream on a terrace with a nice beer. I am glad I decided to visit again and that my girl become even more important in my life.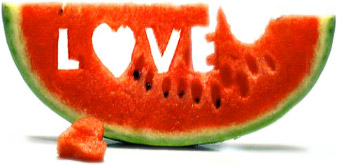 The pros you get:
The first letter to any lady is free
Our hot video chat is convenient and easy to use
Anti-Scam policy guarantees safety
Good price
Skilled and ready to help support team
Want more?
"quality control" in our offices in Ukrainian cities and towns
Social responsibility - our agency takes part in charity projects and events.
Our OWN reputable branch network
Our own chain of branches in Ukraine guarantees you safety and high level quality services. We don't work with third companies like other dating agencies do. As usual other companies only create a website and invite local dating agencies to cooperate, so they have thousands of profiles on the website but they can guarantee anything because they don't control the third agencies.
There are some other agencies that invite ladies and put their profile to their website. However, after that the profiles and photos of the ladies are published on other websites without ladies' permission. So the lady doesn't know where her profile is and who writes her. Somebody else answers instead of her so you are not safe on such websites. It is scam. She doesn't know that somebody writes her letters and you are sure that this is the lady who answers you.
UaDreams doesn't work with other agencies, we provide the wide range of services ourselves. We created the website, invited the best translators, managers and administrators. We are here to suggest you the first class services because we take care of our reputation. Although, we are ready to suggest the travel to Ukraine and support during the whole trip, you will get help, translation and a guide. Travel with us and have nice and pleasant time meeting the lady.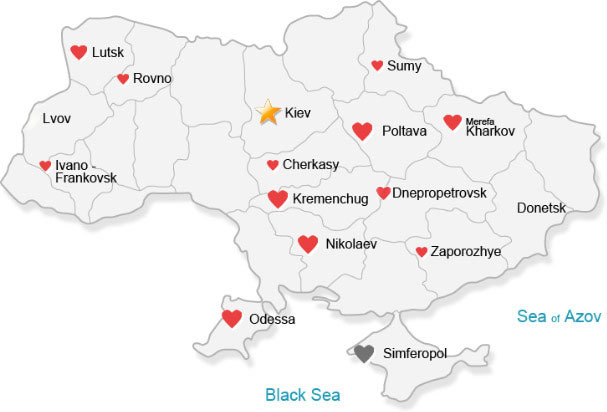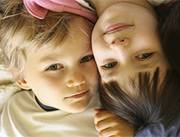 Charity and social programs
We suggest you to visit orphanages in Kharkov and in Sumy, as well as the boarding house for the children with mental disabilities in Nikolaev. You will spend time there, see children's smiles, emotions and it will melt your heart. This is a very important and touching event when you visit Ukraine.
We are thankful for your thoughts and ideas!
We work and make the resource better, of course, it is impossible to do without your help and your ideas. We are making the site for our members so if you have any ideas and you know how to make it better and more convenient, you are welcome to share them with us. Share your idea with us! :-) 
Or write your idea to our support center!