Our branches
From the experience of Uadreams: when it comes to both local and international flights, Ukraine is well connected. Many visitors will find themselves at Boryspil International Airport in Kyiv, which is Ukraine's busiest airport.
One of the best airline companies to fly with is Ukraine International Airlines as it will provide connecting flights from Ukraine to all the major cities in the world. If you are looking for an alternative for local flights, Ukrainian International Airlines (UIA) will be a good choice. While this airline company also offers international flights, their comprehensive coverage of the major cities in the country makes getting around quite easy.
Some of our branches are served with local airports, such as Zaporizhia, Dnipro, Odesa, while other branches are very easy to get to by flying to Lviv Airport (Lviv,Lutsk and Rivne branches), Dnipro Airport (Kremenchuk branch), Kharkiv Airport (Sumy, Poltava branches), Odesa Airport (Nikolaev) and Kyiv Airport (Cherkasy, Sumy and Poltava).
Is it safe to go to Ukraine?
How serious is the situation?
Reading the world news it is often difficult to know for sure what exactly is going on in Ukraine.
We live in this country and besides our offices are situated in all parts of our dear Ukraine. We can tell at first hand what is really happening.
If you finally decided to discover Ukraine – welcome, you are in Kyiv. Kyiv is, without a doubt, home to the world's most beautiful women! A visit to Kyiv is truly breathtaking. You might have to pinch yourself to believe that women this beautiful could even exist. "Traveller's digest" says. So grab your suitcase and hurry up to explore this Dream-land with KyivDreams.
Our friendly and most professional staff will help you to spend unforgettable time with your special lady, share most authentic and real experience not from the traditional guide-books. Exploring Kyiv with us will hopefully serve you as a great starting point for falling in love with Ukraine's capital.
If you desire to find true love and create serious relationships don't waste your chance to meet local singles in Dnipro branch and to choose your only one! We recommend to look though profiles immediately because you deserve to be happy and to make the happiest that one whose heart starts beating loudly only for you! Awake your real feelings and enjoy love!
Our Dnipro branch has all the possibilities to help you to choose the lady of your dreams. Kind,attentive,reliable,understanding staff is ready to provide you will all the necessary information and suggestions to make your meeting with a lady unforgettable.
Wherever you go in the world you will find different people... It is the way it is... Each culture has it's own pecularities. It is up to loving partners to create there own world and take the good from both cultures to make there own special mix!!!! Good luck!!!
Cherkasy is one of the most picturesque Ukrainian cities situated on the right bank of Dnieper River with population of over 300 thousand people. This is administrative, economic, scientific and cultural center of Cherkasy region. The city has a long history full of dramatic events and heroic accomplishments.
The city is magnificent, buried in verdure of the fragrant parks, public gardens, alleys, and streets. Cherkasy is beautiful in any season of the year. It is attractive in spring, when chestnut trees blossom and in winter, when trees are covered with snow. The city is lovely, colorful in summer and luxuriant in autumn.
The history of Cherkasy is rich with amazing legendary events that took place on the entire territory of Cherkasky Region. It beckons many tourists from all over the world to visit our remarkable city.
It is also not a secret that Cherkasy is a city full of beautiful girls! This fact attracts lots of people searching for love and happiness in private life.
Today Cherkasy is a modern city with hospitable sincere people, who keep wonderful Ukrainian traditions. Cherkasy is not a large city. It was founded by Cossacks, who lived in these places during the 16-17th centuries. Today Cherkasy is a regional center. Visitors have a great opportunity to observe the city by excursions and tours.
There are a lot of magic corners in the world and, without a doubt, one of them is the Carpathians. It is a pearl in the treasure trove of Mother Nature. On visiting our Ivano-Frankivsk region you will be convinced of this - it is a land with unique history and culture and interesting people.
Yaroslav Osmomysl, Danylo Halytskyi, Semen Vysochan, Oleksa Dovbush, Stepan Bandera lived and fought here; Ivan Franko, Lesia Ukrainka, Vasyl Stefanyk, Mykhailo Kotsiubynskyi created their masterpieces here.
Different ethnic groups, such as Hutsuls, Boikas, Pokutians live in the region. Each one of them has particular language and music features, architecture, and ritualism.
Mount Hoverla, higher than any other mountain in Ukraine, proudly lifts up its peak. The Prut River waterfalls shine on the slopes of the mountain like a necklace. You will have inexhaustible opportunities to travel in the mountains, raft down the fast waters of the Prut River and Cheremosh River or ski down the snow-white sparkling slopes.
The cleanest spring streams, old fir forests and blooming alp pastures, resorts and mineral waters with curative qualities of the well-known "Narzan" and "Naftusia" awaiting you.
Hospitable hosts will gladly welcome everyone who wants to rest, regain his health, or get a better understanding of this unknown land.
Welcome to the oasis of health - the Precarpathian Region!
Dear ladies and sirs, visitors and city dwellers! We are glad to have this opportunity to tell you about our city!
Together with us you will be dipped into its historical past, will see the raging present, will take a walk on modern streets and areas, find about the future plans and prospects. We shall acquaint you with the perfect and talented people, which live in this city, if you decide to come to us!
Kremenchuk is a small but important city, because it is located at the center of Ukraine, and where three areas - Poltava, Kirovograd and Cherkassk - intersect.
You will note the city is divided by one of the largest rivers of Europe - Dnieper, and its citizens may be allowed to speak of the city as important as a major industrial, transportion and cultural center, where the main enterprises of all Ukraine are concentrated.
Kremenchuk is a beautiful developing city populated with hard-working, good-natured and hospitable people, who have active social and cultural lives. So, now it's time to tell you where you can spend your free time!
As about culture programme we have some historical monuments, several parks and museum. In summer time our city is very beautiful, it's green and sunny! Also we have a lot of good restaurants where you can spend romantic evening with candles with your beloved. In our city we have three discoteques with great music and where you can dance whole night! If you are crazy about billiard you can play in your favorite game here.
If you come to our city you`ll never regret about it! Be sure!
Kharkiv is a wonderful place where you will never be tired of discovering new things. It is where you can see ancient houses some of which were built 150 and 200 years ago and also ultra modern office buildings made of glass and concrete.
This blend makes the city truly interesting and unique.
There are lots of things to learn about the first capital of modern Ukraine and even more things there to see! 3/4 century ago it lost its status of the capital of Ukraine (Soviet Ukraine) but it did not loose its beauty.
The city is located in the northeast of the country. The population of Kharkiv is about 1 453,1 people. Kharkiv has a rich cultural, scientific, educational, transport and industrial life. City hosts hundreds of industrial companies. Even during the crisis the city is developing.
There are hundreds of industrial companies in the city which specialize mostly in machinery. Among them there are world famous giants like the Morozov Design Bureou and the Malyshev Tank Factory, leaders in tank production since the 1930s; Hartron (aerospace and nuclear electronics); and the Turboatom (turbines producer). Kharkiv's industry also includes food and tobacco processing, printing, and the manufacture of chemicals.
The most popular landmark of Kharkiv is the Freedom Square, the third largest city square in Europe, and the 7th largest one in the world.
Kharkiv's climate is moderately continental with cold and snowy winters, and hot summers. The seasonal average temperatures are not too cold in winter and not too hot in summer: -6.9 °C (20 °F) in January, and 20.3 °C (68.5 °F) in July. The average rainfall totals 513 mm (20 in) per year, with the most in June and July.
If you ask where the most beautiful Ukrainian ladies live, we'll answer without hesitation: In Lutsk, of course! It's difficult to find words to describe this wonderful town. It combines Ukrainian hospitality and European refinement.
You'll never be bored staying in Lutsk. There are so many places to visit! One day will not be enough to visit all of them. Parks, museums, castles.... You'll get a real pleasure if you don't miss a golden opportunity to come to our town and to see its places of interest with your own eyes.
If you want to spend time with your beloved person - there are a lot of wonderful bars and restaurants, night clubs and other places for entertainment. There is also a bowling club here. The streets of Lutsk are broad and there is much greenery here. You'll have no problems with finding a hotel. Everything is made to make your stay in our town pleasant and unforgettable.
But it's difficult to imagine something without seeing it. So, come to our place! We'll show you everything ourselves.
Welcome to Lutsk, dear sirs! We are waiting for you!
By the legend-Nikolayev is the city of brides! When this beautiful city was founded it was famous by its women. Men from neighbouring cities came here to find wives.
The majority of population were girls - most beautiful on the territory of Ukraine. Nowadays men from all Ukrainian cities believe that the most beautiful and faithful women for creating strong family live in Nikolayev
Nikolayev is located in the southern part of Ukraine, about 600 km (375 miles) south-east from Kyiv, 150 km (90 miles) from Odesa and 80 km (50 miles) from the Black Sea .The city is situated between two rivers - the South Bug and the Ingul. The city was named by Prince Potemkin in honor of St. Nikolaj 209 years ago. From ancient times Nikolayev has been the center of shipbuilding. It is one of the ten largest cities in Ukraine. Its population is 518,400, including people of different nationalities, mostly Ukrainians and Russians, but also Jewish, Bulgarians, Koreans, Germans, Polish.
The city was founded in 1789 by the Order Of Count Potyomkin of Tavria as a shipbuilding center to become the major shipbuilding base of the Russian Black Sea Fleet. Since then, the craft and the skill of shipbuilders and engineers have grown constantly from generation to generation. Nikolayev is also a part of a unique nature and complex climate made up by the South Ukraine steppe and the warm Black Sea.
Odesa is a capital city of Odesa region, in Ukraine, a port on Odesa Bay of the Black Sea. Territory is 160 square km. Population 1,122,000 (2006). It is the third largest Ukrainian city after Kyiv and Kharkiv, a major industrial, cultural, scientific, and resort center in the Northern Black Sea region. Russians, Ukrainians, and Jews predominate in Odesa's cosmopolitan population.
Let us present our new branch in Poltava.
It is a beautiful Ukrainian town that is a perfect place for searching your soul mate. Poltava is located in the heart of Ukraine, and to say than this city belongs to one of the most beautiful historical cities of our country, with its green, clean and cozy streets, parks, lakes and forests around it, is to say nothing at all!
There are numerous Universities, colleges and high schools, that keeps Poltava always crowded with young people.
The downtown of Poltava is the oldest and most beautiful part of town, where you will find many interesting places. Most of the buildings that stand there were built during the nineteenth century and in the first decade of the twentieth century. Several shops, offices, and restaurants are located there, so the streets never happen to be empty-even in the evening. This area is also residential. As a rule, the ground floor of a building is occupied by shops or something similar, while the upper floors are filled with apartments.
The economic position of this city is growing and year by year it's becomes more and more beautiful with new restaurants, cafes, night clubs, exhibitions, shops, museums, historical monuments, entertainment, cinemas and many parks and romantic places with Poltava's well know White Rotunda.
So, our dear members, welcome to Poltava, to meet the women of your dreams and be sure that success will be with you during your search in Poltava.
The Rivne region has given us the famous Peresopnytske Gospel of the 16th century, on which the Ukrainian presidential oath is now sworn, in Ostrog the first Eastern Slavik academy, the first Ukrainian primer and at 106 km long Europes longest active light-rail. Today in this region with an area of 20.1 square metres there are more than 1122 historical and architectural monuments, 227 nature-reserve fund objects and territories, 91 wildlife preserves and so much more!
Luxurious forests, crystal clear lakes, grand historic monuments all this flows into one smooth ensemble in the Rivne region.
The city got its name because of geographical position on the plane surface. It is known since 1283 as a town of the Halych-Volyn Principality. It is also the administrative centre of Rivne region. This year we celebrated the 725 anniversary of our city. In spite of its age our city is rather modern and attractive one.
Rivne is situated in the Northern-Western part of Ukraine. Its location is very convenient for you to get to our city. It is not far from the capital of our country Kyiv and Lviv where the international airports are situated. Besides, youll be deeply impressed by the beauty of these ancient cities if you take a trip there. So, lets go on a tour of these attractive places together!
Let us present you our new branch in the city of Sumy.
It is a beautiful Ukrainian town that is a perfect place for searching your soul mate.
There are many young attractive women living in this town, unfortunately half-developed economical position of this town don't give the citizens the possibility to realize their creative potential. Meanwhile it is a town full of museums, Universities, with an ancient and rich history and traditions.
In the summertime Sumy is buried in verdure of parks, freshened up by fountains, the streets are clean and well-groomed, and modern hotels and green parks as well numerous facilities will provide a romantic communication with your soul mate and will make your trip successful.
So, our dear members, welcome to Sumy, to meet the women of your dreams and be sure that success will be with you during your search in Sumy.
Welcome to Lviv – the city of coffee, chocolate, cathedrals and, of course, enchanting ladies! They can't wait to meet you! Come to Lviv's old town with your new girlfriend and admire the streets added to UNESCO World Heritage List. Appoint a date in one of small cafes famous for their cozy atmophere all over Ukraine. Climb up the High Castle Hill together to enjoy a bird's eye view of the city. Visit the Lviv Opera House to listen to virtuosos singing about eternal love.
Our professional employeess will help you to spend a great time in Lviv with your darling. If you meet lovely ladies from Lviv once, you will return here again and again. This beautiful city is waiting for you!
Dear friends!
Have you been to Zaporizhia yet?
If your answer is "NO" - then YOU ARE WELCOME! You have the opportunity to change this situation for better and to spend wonderful time in the company of your special lady and caring staff of ZaporizhiaDreams! If your answer is "YES" - YOU ARE WELCOME AGAIN! :)
It is the right time to collect your luggage and come here the sooner the better, but first of all, please, don't forget to choose the lady of your heart and write her a letter! :)
You will feel like home with us and won't wish to leave when it is time - hospitality and warmth is what we really value and consider to be the main components in people's relationship!
Zaporizhia features many parks, the infamous towers on Leninsky Prospect, a large and prosperous industrial sector, as well as the notorious hydroelectric dam dividing the Dnieper River. The natural beauty of Zaporizhia surprises many, as it is primarily an industrial city. Gorgeous landscapes and a variety of wildlife also makes home on the banks of this large river. Its citizens have the privilege to enjoy numerous parks, botanical gardens, and fountains which enrich the overall appearance of the city. READ, WATCH and ENJOY more information about our city on ZAPORIZHIA BRANCH page!
All you can do now is to check and see everything and everybody :) with your owns eyes! We are inviting you to Zaporizhia! WELCOME, dear friends!
Natalia, 27

Nadezhda, 34

Tanya, 35

Sasha, 20

Olesya, 32

Yulia, 33

Tanya, 22

Liudmila, 44

Alena, 29

Yasa, 30

Lilya, 36

Kate, 32

Maryana, 19

Tatiana, 24

Vlada, 21

Olya, 32

Irina, 42

Zoriana, 33

Lidiia, 31

Diana, 23
More 900+ ladies
Support questions
Support: Hello, Eric!
Help is needed?
You: Hi, I would like to ukrainian girl pictures
You also may be interested in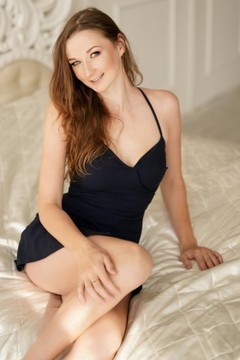 Anastasiia 9323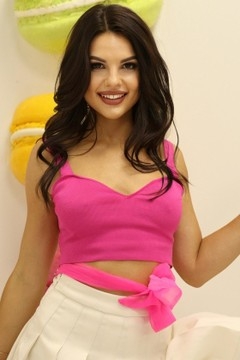 Marie 8233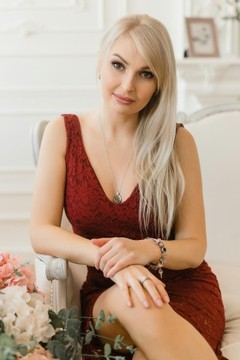 Taisiya 8002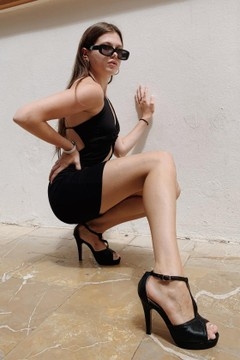 Olga 9600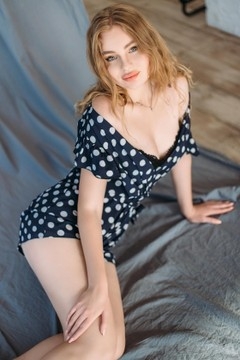 Natalia 8767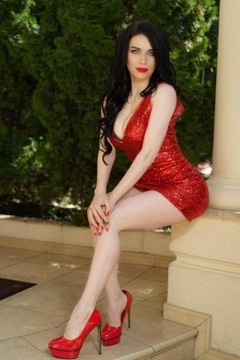 Agnessa 8475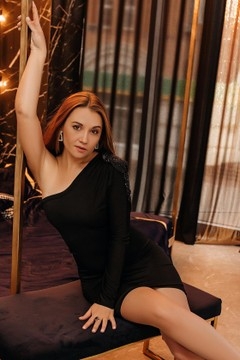 Vika 9132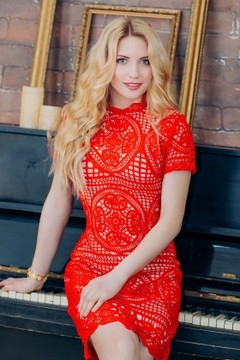 Mariia 9036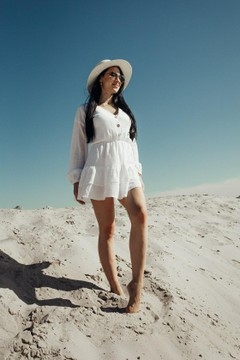 Mila 9461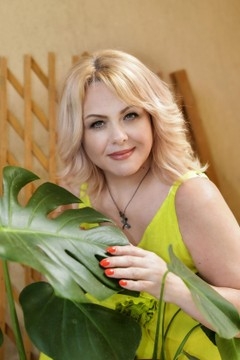 Svetlana 9569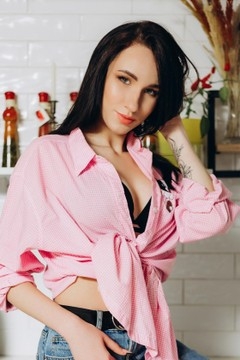 Katie 9441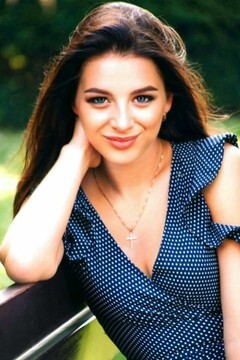 Natali 8291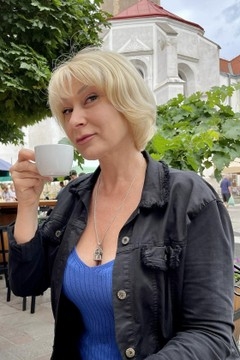 Irina 9604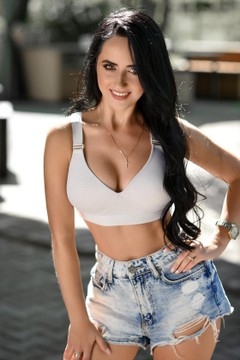 Yana 8802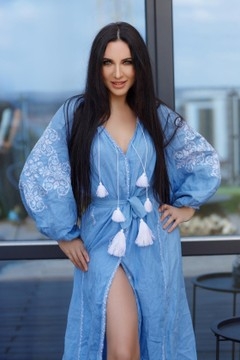 Lilya 9520
Marisha 4692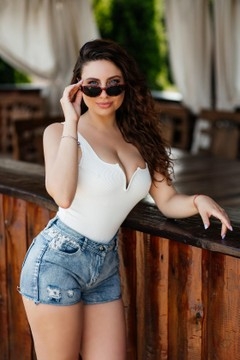 Marisha 8469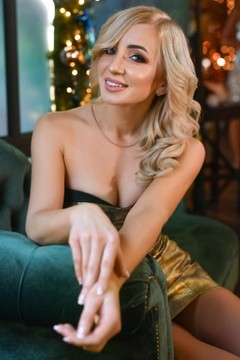 Mary 6674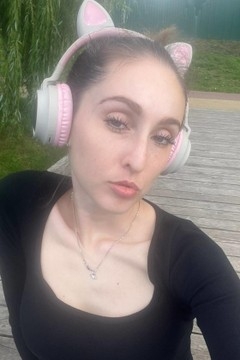 Kristina 9474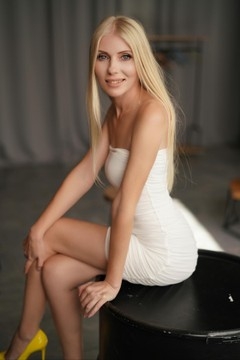 Olesya 9325
Support questions
Support: Good evening, Victor!
Any problems?
You: Goodmorning, Where to look 39years old villge wife nangi images.in