Our branches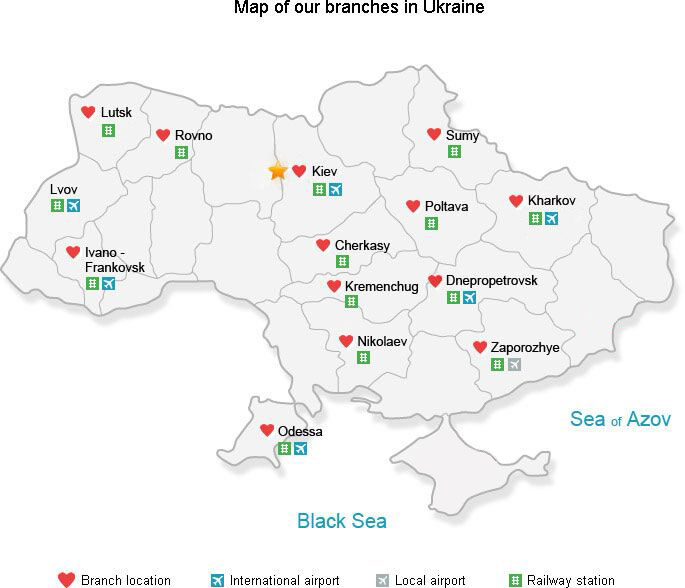 From the experience of Uadreams: when it comes to both local and international flights, Ukraine is well connected. Many visitors will find themselves at Boryspil International Airport in Kiev, which is Ukraine's busiest airport.
One of the best airline companies to fly with is Ukraine International Airlines as it will provide connecting flights from Ukraine to all the major cities in the world. If you are looking for an alternative for local flights, Ukrainian International Airlines (UIA) will be a good choice. While this airline company also offers international flights, their comprehensive coverage of the major cities in the country makes getting around quite easy.
Some of our branches are served with local airports, such as Zaporozhye, Dnipro, Odessa, while other branches are very easy to get to by flying to Lviv Airport (Lutsk and Rovno branches), Dnipro Airport (Kremenchug branch), Kharkov Airport (Sumy, Poltava branches), Odessa Airport (Nikolaev) and Kiev Airport (Cherkasy, Sumy and Poltava).
Our branch in Lutsk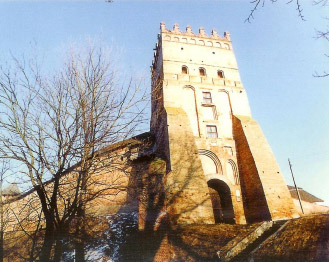 If you ask where the most beautiful Ukrainian ladies live, we'll answer without hesitation: In Lutsk, of course! It's difficult to find words to describe this wonderful town. It combines Ukrainian hospitality and European refinement.
You'll never be bored staying in Lutsk. There are so many places to visit! One day will not be enough to visit all of them. Parks, museums, castles.... You'll get a real pleasure if you don't miss a golden opportunity to come to our town and to see its places of interest with your own eyes.
If you want to spend time with your beloved person - there are a lot of wonderful bars and restaurants, night clubs and other places for entertainment. There is also a bowling club here. The streets of Lutsk are broad and there is much greenery here. You'll have no problems with finding a hotel. Everything is made to make your stay in our town pleasant and unforgettable.
But it's difficult to imagine something without seeing it. So, come to our place! We'll show you everything ourselves.
Welcome to Lutsk, dear sirs! We are waiting for you!
Search girls from Lutsk | Read more about Lutsk
Our branch in Sumy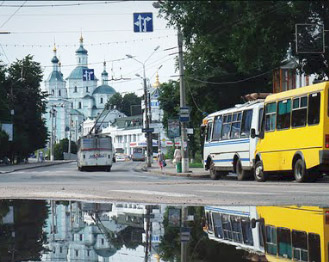 Let us present you our new branch in the city of Sumy.
It is a beautiful Ukrainian town that is a perfect place for searching your soul mate.
There are many young attractive women living in this town, unfortunately half-developed economical position of this town don't give the citizens the possibility to realize their creative potential. Meanwhile it is a town full of museums, Universities, with an ancient and rich history and traditions.
In the summertime Sumy is buried in verdure of parks, freshened up by fountains, the streets are clean and well-groomed, and modern hotels and green parks as well numerous facilities will provide a romantic communication with your soul mate and will make your trip successful.
So, our dear members, welcome to Sumy, to meet the women of your dreams and be sure that success will be with you during your search in Sumy.
Search girls from Sumy | Read more about Sumy
Our branch in Dnipro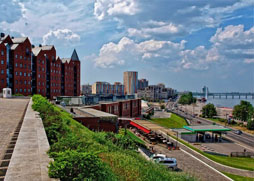 If you desire to find true love and create serious relationships don't waste your chance to meet local singles in Dnipro branch and to choose your only one! We recommend to look though profiles immediately because you deserve to be happy and to make the happiest that one whose heart starts beating loudly only for you! Awake your real feelings and enjoy love!
Our Dnipro branch has all the possibilities to help you to choose the lady of your dreams. Kind,attentive,reliable,understanding staff is ready to provide you will all the necessary information and suggestions to make your meeting with a lady unforgettable.
Wherever you go in the world you will find different people... It is the way it is... Each culture has it's own pecularities. It is up to loving partners to create there own world and take the good from both cultures to make there own special mix!!!! Good luck!!!
Search girls from Dnipro | Read more about Dnipro
Our branch in Poltava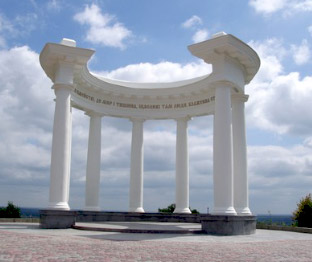 Let us present our new branch in Poltava.
It is a beautiful Ukrainian town that is a perfect place for searching your soul mate. Poltava is located in the heart of Ukraine, and to say than this city belongs to one of the most beautiful historical cities of our country, with its green, clean and cozy streets, parks, lakes and forests around it, is to say nothing at all!
There are numerous Universities, colleges and high schools, that keeps Poltava always crowded with young people.
The downtown of Poltava is the oldest and most beautiful part of town, where you will find many interesting places. Most of the buildings that stand there were built during the nineteenth century and in the first decade of the twentieth century. Several shops, offices, and restaurants are located there, so the streets never happen to be empty-even in the evening. This area is also residential. As a rule, the ground floor of a building is occupied by shops or something similar, while the upper floors are filled with apartments.
The economic position of this city is growing and year by year it's becomes more and more beautiful with new restaurants, cafes, night clubs, exhibitions, shops, museums, historical monuments, entertainment, cinemas and many parks and romantic places with Poltava's well know White Rotunda.
So, our dear members, welcome to Poltava, to meet the women of your dreams and be sure that success will be with you during your search in Poltava.
Search girls from Poltava | Read more about Poltava
Our branch in Cherkasy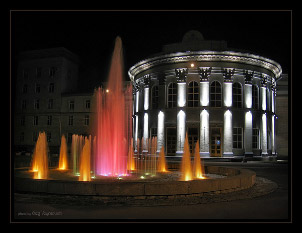 Cherkasy is one of the most picturesque Ukrainian cities situated on the right bank of Dnieper River with population of over 300 thousand people. This is administrative, economic, scientific and cultural center of Cherkasy region. The city has a long history full of dramatic events and heroic accomplishments.
The city is magnificent, buried in verdure of the fragrant parks, public gardens, alleys, and streets. Cherkasy is beautiful in any season of the year. It is attractive in spring, when chestnut trees blossom and in winter, when trees are covered with snow. The city is lovely, colorful in summer and luxuriant in autumn.
The history of Cherkasy is rich with amazing legendary events that took place on the entire territory of Cherkasky Region. It beckons many tourists from all over the world to visit our remarkable city.
It is also not a secret that Cherkasy is a city full of beautiful girls! This fact attracts lots of people searching for love and happiness in private life.
Today Cherkasy is a modern city with hospitable sincere people, who keep wonderful Ukrainian traditions. Cherkasy is not a large city. It was founded by Cossacks, who lived in these places during the 16-17th centuries. Today Cherkasy is a regional center. Visitors have a great opportunity to observe the city by excursions and tours.
Search girls from Cherkasy | Read more about Cherkasy
Our branch in Kharkov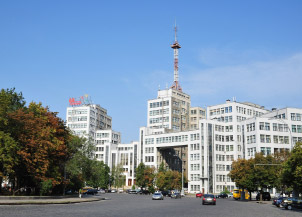 Kharkov is a wonderful place where you will never be tired of discovering new things. It is where you can see ancient houses some of which were built 150 and 200 years ago and also ultra modern office buildings made of glass and concrete.
This blend makes the city truly interesting and unique.
There are lots of things to learn about the first capital of modern Ukraine and even more things there to see! 3/4 century ago it lost its status of the capital of Ukraine (Soviet Ukraine) but it did not loose its beauty.
The city is located in the northeast of the country. The population of Kharkov is about 1 453,1 people. Kharkov has a rich cultural, scientific, educational, transport and industrial life. City hosts hundreds of industrial companies. Even during the crisis the city is developing.
There are hundreds of industrial companies in the city which specialize mostly in machinery. Among them there are world famous giants like the Morozov Design Bureou and the Malyshev Tank Factory, leaders in tank production since the 1930s; Hartron (aerospace and nuclear electronics); and the Turboatom (turbines producer). Kharkov's industry also includes food and tobacco processing, printing, and the manufacture of chemicals.
The most popular landmark of Kharkov is the Freedom Square, the third largest city square in Europe, and the 7th largest one in the world.
Kharkov's climate is moderately continental with cold and snowy winters, and hot summers. The seasonal average temperatures are not too cold in winter and not too hot in summer: -6.9 °C (20 °F) in January, and 20.3 °C (68.5 °F) in July. The average rainfall totals 513 mm (20 in) per year, with the most in June and July.
Search girls from Kharkov | Read more about Kharkov
Our branch in Lviv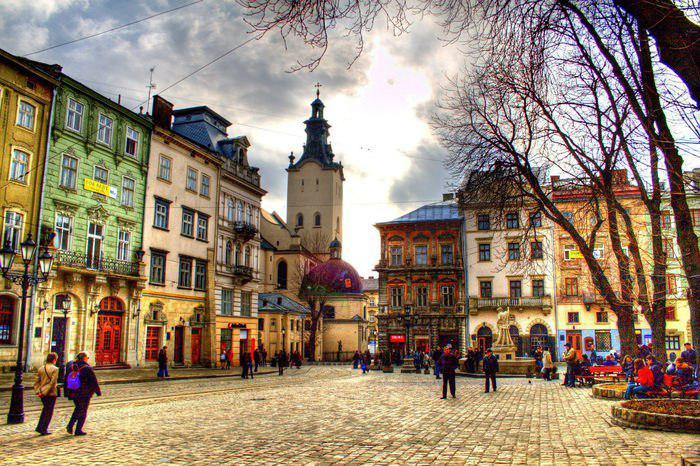 Welcome to Lviv – the city of coffee, chocolate, cathedrals and, of course, enchanting ladies! They can't wait to meet you! Come to Lviv's old town with your new girlfriend and admire the streets added to UNESCO World Heritage List. Appoint a date in one of small cafes famous for their cozy atmophere all over Ukraine. Climb up the High Castle Hill together to enjoy a bird's eye view of the city. Visit the Lviv Opera House to listen to virtuosos singing about eternal love.
Our professional employeess will help you to spend a great time in Lviv with your darling. If you meet lovely ladies from Lviv once, you will return here again and again!
Search girls from Lviv | Read more about Lviv