Sumy marriage agency branch
Sumy ladies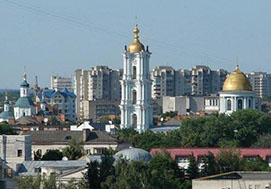 It is a beautiful Ukrainian town that makes a perfect place for searching your soul mate. There are many young and very beautiful ladies living in this town. You can find many legends which explain this phenomenon. And now you have a wonderful possibility to come here and to see it with your own eyes. By the way, sometimes our services are called "mail order brides". However, we don't agree with it strongly, because our girls are personalities worth respect. You cannot "order" them but you can charm them and win their hearts!
https://www.uadreams.com/russian-mail-order-brides.html
Besides, you can spend here a great vacation and relax. It is a town full of museums, Universities, with an ancient and rich history and traditions.
In the summertime Sumy is buried in verdure of parks, freshened up by fountains, the streets are clean and well-groomed.
Numerous facilities will provide a romantic communication with your soul mate and will make your trip unforgettable. Almost all our members who ever visited Sumy once always return here the second time.
Learn more about Sumy
History
The town was founded in 1652 by the Cossacks who had migrated here from the areas on the right bank of the Dnipro river. The town grew rapidly and in 1658 it acquired the status of a Cossack headquarters. In the very early years of its existence Sumy turned out to be a bulwark against the Tatar inroads. The town bravely withstood all the attempts to storm and destroy it. The siege by the enemies was almost a daily routine. But the town survived even the worst of times and grew in size.
By the end of the 18th century the town became an important centre of trade and handicrafts. Merchants from all over Ukraine, from Russia, from Western Europe, even from distant Asia, flocked to Sumy's annual fairs. The economic prosperity changed the town significantly, but still many of old houses have been preserved and they are excellent examples of the architectural style of classicism.
Museums
1. The Sumy Fine Arts Museum. It is one of the most outstanding arts centres in Ukraine which contains unique paintings and works of applied arts.
2. The Museum of Local Lore. It contains unique collections covering archaeology and natural history of Sumy Area.
Parks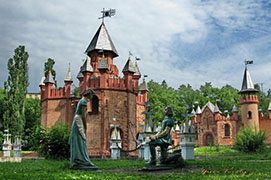 Among the places of interest one should also mention a children park "Skazka". It is full of side-shows where both children and grown-ups can enjoy their leisure time. One can also see wonderful ponds where majestic swans are swimming proudly. Looking at them one can dream of the same swan faithfulness.
Central park is an example of beauty of local nature, where a lot of side-shows are situated and where holiday fireworks take place.
Culture
In Sumy one can see how the past meets the present. It is the town of contrasts. It harmoniously combines the achievements of predecessors and nowadays ones. Numerous monuments to outstanding people who contributed to town's economic and cultural development or fell victims defending their native town, churches and cathedrals as an embodyment of people's creative spirit and holy belief are among of them.
Hotels
Hotel for members. This hotel is situated within 5 minutes walk from the center of the city. It has all modern facilities. Almost all rooms have air-conditioner, fridge, king-size bed, TV, phone, mini bar. The rooms are cleaned every day.
There is a parking lot, 3 restaurants, swimming pool and sauna, billiard and pool, live music and beautiful view to the river.
Basic trip package
Cosy single room at the hotel or one-room private apartment situated in the city center in the walking distance from the office. It will give you the opportunity to have a rest and think over your future plans.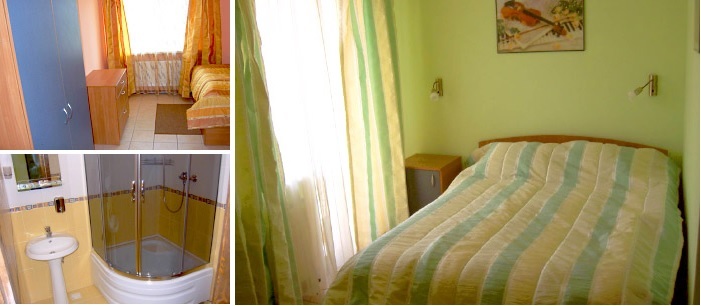 Silver trip package
You don't like silence and you are used to know latest news? Big and soft bed in front of the TV is the best way to relax after the flight.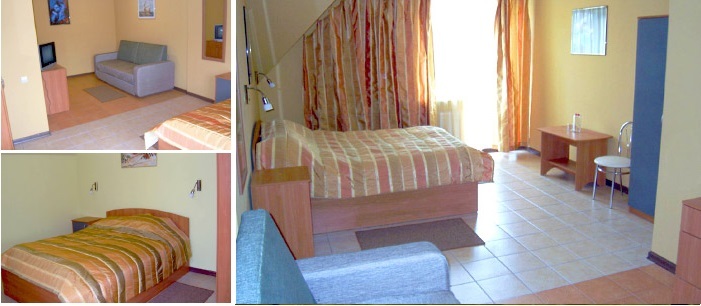 Gold trip package
Are you used to have space around? Would you like to have warm bath after a day full of impressions? You are welcome to feel all the comfort you may need in a single occupancy standard room at the Hotel in the city or private apartment of equal standard.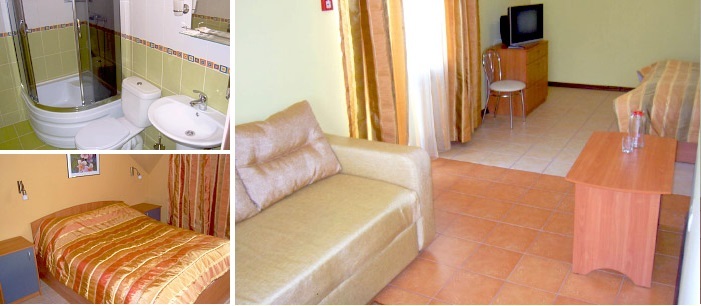 Deluxe trip package
Do you want to feel like a King who is going to meet his Queen? Your hotel room or best private apartment in the city with all the modern facilities and design will create the atmosphere of luxury!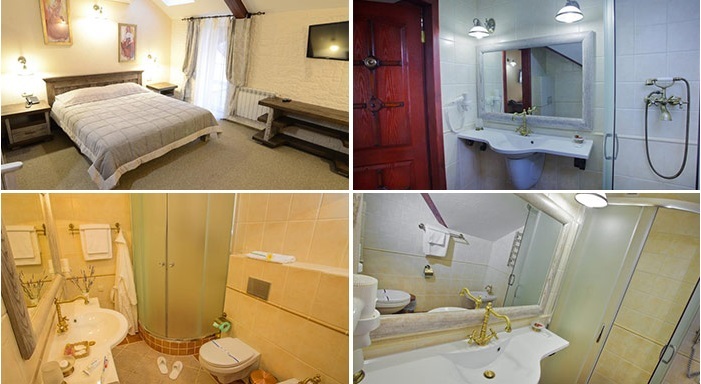 Apartment
If you don't like hotels and want to feel more like at home we will provide the apartment for you. One-room appartment with the facilities which are important for you. Don't be shy in your choice! We are able to make your wishes come true!
Architectural
Architectural Monuments
Sumy has a few architectural sites worth visiting: Church of Resurrection (early 18th c., baroque style with purely Ukrainian elements characteristic of wooden churches implemented in a stone construction), Cathedral of Annunciation (18-19th c.c., initially Reneissance building with further baroque and classicistic alterations; fine decorum and paintings), former Trinity Cathedral (early 20th c., now houses Organ and Chamber music Hall of the local philharmonic society and the Museum of Sculpture) are some of them.
Other
Climate
In general Sumy is the town in Ukraine with a temperate climate and clearly recognizable change of four seasons. Average temperature of January is -7º C, the average temperature of July is +22ºC.
Transportation
There are some theatres in Sumy town where citizens and guests can have a rest and relax being the performances' grateful spectators. The Shchepkin theatre in the Teatral'naya Square, the Young Spectator's theatre, are among them. These hearths of art are worth-visiting if one wants to make a complete impression of Sumy town. Numerous movie theatres are also popular.