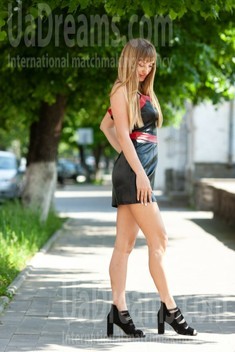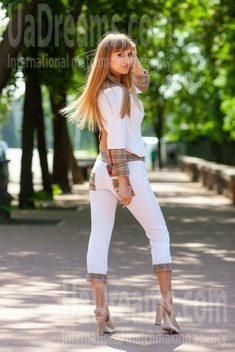 My future goals are
I dream to be fluent in English and Polish, I was thinking about learning a couple of other languages when I will feel confident with these two! But that is still a dream for me. I want to have a loving and supportive family, similar to the family that I was raised in. I want to fins mutual love, where me and my partner will respect each other and help each other grow every day. I would also be happy if my future beloved would like active sports and traveling, as I dream to see Paris, but I will not go there without my One and Only.
See her fascinating movements and charming smile...
Feel as if it was your first date with this lady — it is worth 1000 pictures!
Watch this video for FREE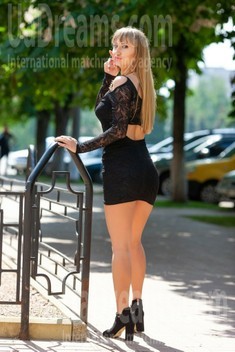 The type of man that I desire
I am looking for a man, who will be ready to be the leader in our family, to take responsibility and make the decisions. Who will be loving, tender, reliable, self-sufficient, loyal, passionate and huggable! I love showing my affection and for me it means a lot to be able to hug and kiss my man, to lean to him and to know that his embrace is always open for me! I want a man, who believes in love and romance.
See her fascinating movements and charming smile...
Feel as if it was your first date with this lady — it is worth 1000 pictures!
Watch this video for FREE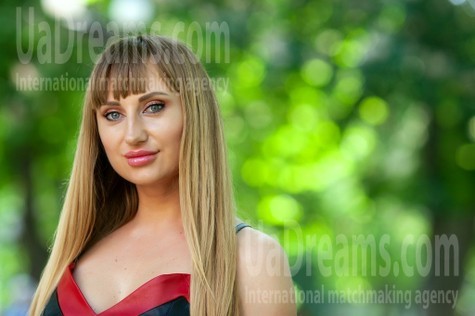 About my family
I have loving parents and supportive elder brother, who is nine years older than me. He is my best friend and he knows everything about my life. My parents are loving and nice people, but now they are aged and sometimes they are worried without any reason. So, trying to protect them I do not tell them everything. However the decision to come to the International Dating agency was approved on the family council. All life-forming decisions are raised on the family gatherings. And that was a big step for me.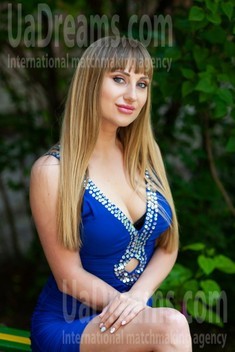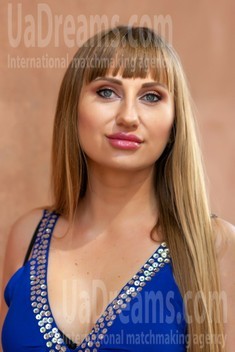 What I do in my leisure time?
I like being active and spending time outdoors, I love cycling, rollerskating, hiking, camping, traveling. I go to GYM a few times a week and I enjoy dancing. I can say that I am a person, who is always ready for a trip, either it is a day trip to the neighbourhood city, or a trip abroad. I would need just a couple of hours to pack my bag, and I would be ready. I enjoy spending time with my friends, we like going to cinema and we gather to play "Mafia" once a week. Another big hobby for me is learning languages, now I am studying Polish and English, I am far from being fluent so far, for I am very determined to get to such a level.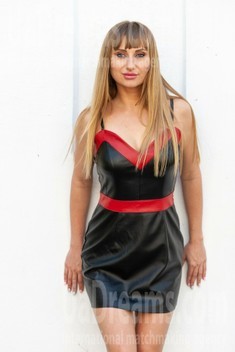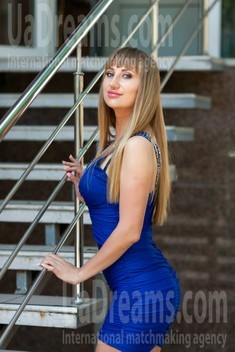 My typical day
I wake up at about 5 am, do my morning exercises, if the weather allows it is a bicycle ride or jogging. Then I take a shower, have breakfast and go to work. I work in a big distribution company that sells household goods. I am a supervisor there, so my days are always busy with meetings with major clients, working on the deals, arranging the negotiations and controlling the work of sales-agents. Sometimes my working day doesn't finish till late, but I still enjoy this work, as that gives me a chance to meet different people and to develop myself! In the evening I either go home and have rest, or meet my friends, or go to GYM. I am off to bed around 10 pm normally.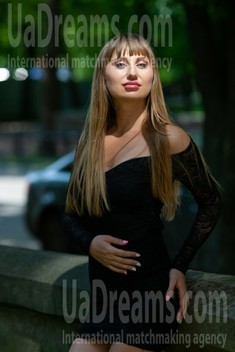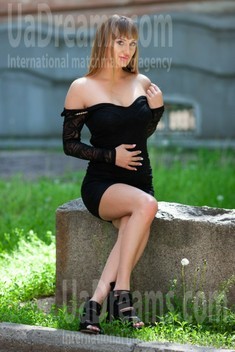 How would I describe myself
I am honest and straightforward, not everyone likes it, but I prefer being direct, as I do not respect people who are liars and cheaters, and I do not want to lie about anything, even a small thing. There is no little lies.