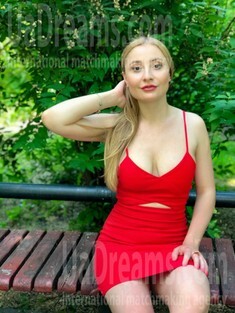 Our personal opinion of this Lady
Irina is a nice and gorgeous lady. Just make her laugh and you would recognise why she is a special one. She is strongly motivated and knows what she wants. Irina is a sociable, friendly and out-going person. She is also a lovely and attractive girl. Irina is intelligent, it's a big pleasure to talk to her. She is very curious and it makes her pretty charming. You will never get bored with such a communicative girl. Despite her young age, she is very responsible. She has a very sweet voice so it's not surprising that she loves singing.
See her fascinating movements and charming smile...
Feel as if it was your first date with this lady — it is worth 1000 pictures!
Watch this video for FREE
What I do in my leisure time?
I adore singing, watching good movies, reading books. I also learn foreign languages when I have free time. And I can't live without travelling. I have been to England, India, Germany, France, Spain, Russia, Qatar, Bosnia and Herzegovina, Italy, Dubai, Indonesia, Singapore, Scotland, Croatia, Albania, Azerbaijan, Montenegro, Netherlands, Latvia, Norway and so on. Most of all I liked England and Qatar. I would like to visit the USA, Australia and New Zealand. I like watching serials on Netflix. It helps me to relax after the working day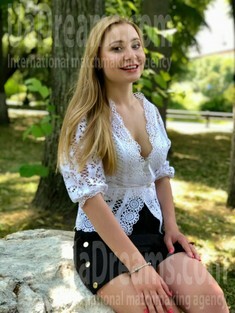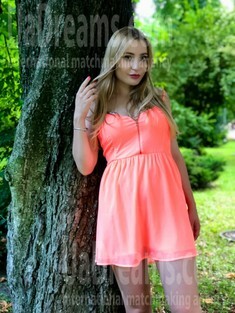 About my family
My family is a great example of mutual understanding and loyalty. The atmosphere in my family is very close and friendly. My family consists of 5 members. My father is a pharmacist. He has been working so hard for all his life. My mum doesn't work now, she takes care of the household. She is my best friend I can always ask her for advice. Mum always teaches me that every woman should be a good mother and wife. Thanks to her, I know many recipes of interesting dishes. I would like to experience the same strong love like my parents.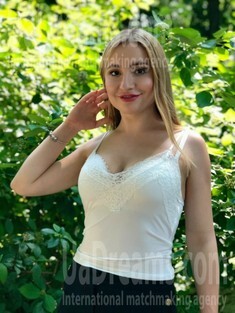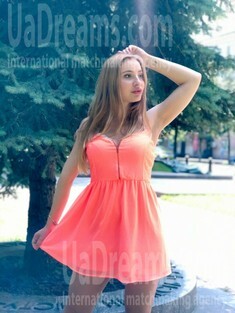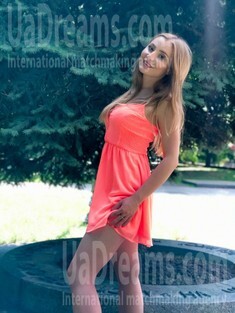 My future goals are
I dream about a strong relationship, I would like to get married in a near future. I've always dreamt about having my own family with the right person who would become a good husband for me and a good father for our children. I hope there is a person who will love, understand, respect me as well and take care of me and we can make our life better working at it together. I would like to visit the USA, Australia, New Zealand, Iceland, but not alone. I want to share my adventures with my beloved cause travelling is a great way to know somebody better and to get close. My passion is singing, I hope one day I would be engaged in singing professionally.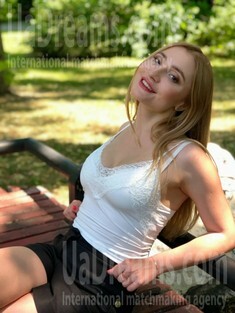 The type of man that I desire
I am looking for a lavish, intelligent, tidy and kind man. He should not be lazy, because the lazy person always loses. I also like cheerful and ambitious people. If I meet such a man I want him to feel that I'm that kind of girl he needs! It'll be like in a fairytale! I really want to fall in love with all my heart. My favourite character is Gatsby from the novel "The Great Gatsby". I would like to see such a man next to me. And now I'm talking not about the appearance, (it's not important for me), but about Gatsby's boldness and loyalty. That's what I appreciate in men.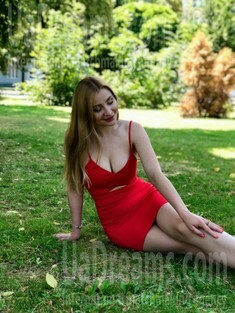 How would I describe myself
I'm active and optimistic, set up goals and always try to achieve them. But there's still something that doesn't give me an opportunity to see and feel life in bright colours. Good thing is that I know what it is. It's the absence of a second-half... Maybe soon this sad part of my life will change. I like the feeling of gratitude, it makes me full. I even have a tracker in my diary, where I write every day what I'm grateful for. I like singing, but not everyone who loves singing is good at it, that's why I practise 3 times a week.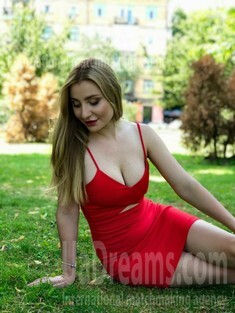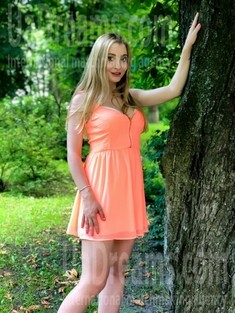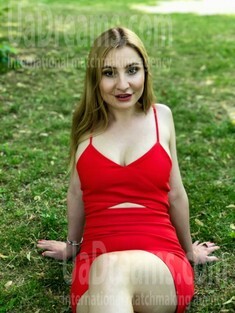 My typical day
Usually, I wake up early in the morning. Actually, I started to wake up early about a month ago. It makes me feel better. I start my day with morning exercises. Usually, I take a shower in the morning. I go to the bathroom where I wash my face and brush my teeth. After this, I do not feel sleepy at all. I feel full of energy and ready for the new day. Then I have my breakfast. It may be a cup of black coffee and a sandwich or some scrambled eggs. My working day usually starts at 9 a.m. and ends at 7 p.m. Then I go straight home, take a bath or a shower and have a light dinner. I go to bed at 11.00, but before falling asleep I like watching serials on Netflix.