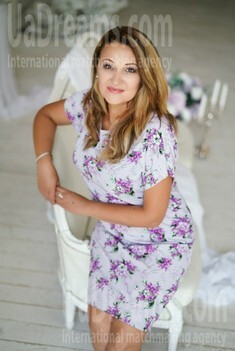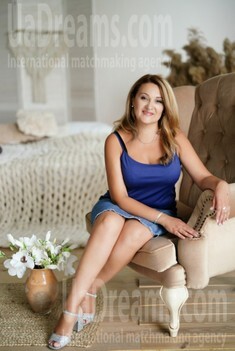 My typical day
I wake up very early. I prefer to motivate myself for a good and positive day in the morning and go to work. I always try not to work too hard and not to worry about any trouble there. I know that every problem has its solution, so I just do and enjoy the work that is also important for me. After work, I go shopping, cook dinner for me and my family. Before going to bed, I walk with my dog Shera (Shar-Pei, 2 years old). She is a very clever and kind dog.
See her fascinating movements and charming smile...
Feel as if it was your first date with this lady — it is worth 1000 pictures!
Watch this video for FREE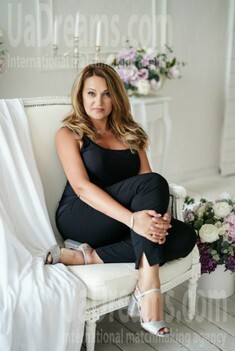 About my family
My family is my whole world which I am involved in. I have a younger sister. So, we are very close to each other, we can share every secret and dream. I appreciate this sister's bond between us. And, of course, my daughter and her husband are the people that always support me and help. Especially I like to cook something very delicious for them. This makes them happy. I value this time when we get together for dinner and discuss some interesting topics.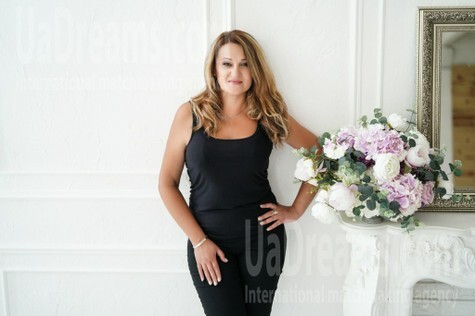 My future goals are
My main goal is to be happy despite any life circumstances! That`s why I am here! I want to be in relations, be beloved, and care for my man. I don`t know what can be better than mutual love! I want to feel this again! Also, I dream to travel and learn to drive a car.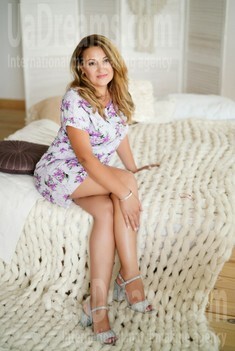 How would I describe myself
I am a simple woman who is looking for love. I love flowers - roses, camomiles. I am so pleased when my children present to me such flowers! And maybe that`s why I adore the flowers' aroma. I like deep and true movies that can inspire me to think about important life topics. I am a caring and kind mother. I enjoy life and live in harmony. I like to develop my life and just to live! Sometimes people don`t understand how wonderful life can be! Well-being is very important to me. I want to see my world in pleasant surprises and happy events.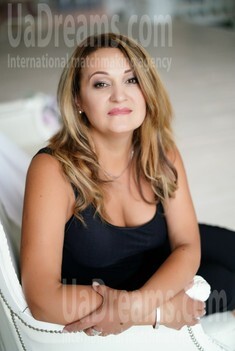 What I do in my leisure time?
I am enjoying spending my free time with my friends, close people. I like to walk along the streets of our city that have a special romantic atmosphere in the evening. Sunsets attract me so much!! That`s why I often camp with my friends, and we admire the nature together.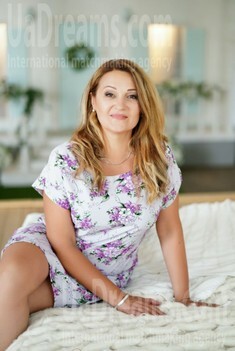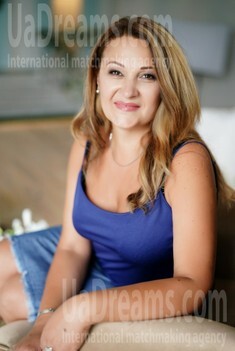 Our personal opinion of this Lady
Irina is a pleasant and kind woman. She is definitely a kind person who wants simple feminine happiness. She is self-confident and knows what she wants to have in life.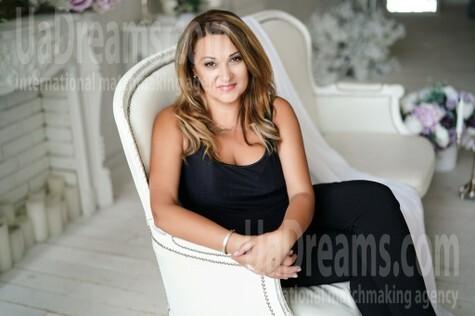 The type of man that I desire
A pleasant, loyal, kind-hearted, and self-confident man can attract me. I will appreciate every feature that will highlight his unique personality, especially a good sense of humor and desire to care for his woman! As for me, it is something very tender that can show me his romantic side.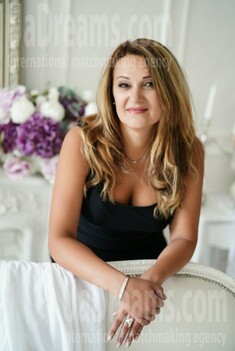 Get a much better idea of the lady's personality!
Discover her life and secrets no other men know :)
It's intriguing like finding an unknown world...