About my family
My family consists of three wonderful people - my dad, my mom and for sure me - the most amazing person ;) And a lovely cat! I was born and lived all my life in the city . But I feel close to nature as well because very often I go to the village to visit my granny. In the family I value warmth, understanding and the ability to support and to help each other no matter what situation we face. I want my new family to have all these features and lots of love and passion :) I have great example how relationship should look like and trust me I will do everything possible to make my family happy and my man loved!
See her fascinating movements and charming smile...
Feel as if it was your first date with this lady — it is worth 1000 pictures!
Watch this video for FREE
My future goals are
I hope to find my right man, my true soul-mate to be happy with , to enjoy life together, to spend the rest of my life with him. I want us to have a healthy happy family, to travel, to explore new places, I want us to enjoy life as it is . I will be happy to learn new language, new culture, to learn more about the world.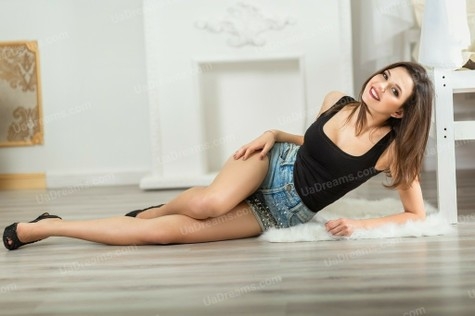 Our personal opinion of this Lady
Cute, funny, smiling, charming lady and her laugh is like the chime of many little bells. You will want make her laugh over and over again ;)
Get a much better idea of the lady's personality!
Discover her life and secrets no other men know :)
It's intriguing like finding an unknown world...


The type of man that I desire
I like good sense of humor in a man, I like when he can make me laugh and smile and with whom I am never bored. I really appreciate if the man can listen and hear me, understand my life views and who is truly concerned with things which are going on in my life. I want him to be kind to me and to my family, to be reliable in any situation. I think passion is very important in love relationship! I do not like jealous men, and people who try to control everything.
What I do in my leisure time?
I like everything new and exciting. I like learning new things, trying new things. And I hope we will have many amazing moments together with my man . I hope we will go skating together, I love rollerblading as well!! If you can not - then I will hold your hand, and we will go for a ride ;) Also I like bowling - it is so much fun and very often we go to the bowling center with friends. Also ballroom dances is my passion. I danced for many years and took part in many competitions and I hope we will dance waltz together with you because it is romantic, very sensual kind of dance. I like to spend time outside and to enjoy the nature- different picnics, spending time in the forest or at the river. I like clothes design and fashion and making something unusual for myself - something what nobody else has.
How would I describe myself
I like to do what I like and what brings me pleasure! I like to have fun, smile, laugh, I like jokes and different kinds of adventures. I love discovering something new for myself every day. Good cafés always attract me, especially those where nice music is playing and I can drink a cup of tea and relax and enjoy my day or a company of good friends and dear people. I am a big fan of cats. I want to hug and tease them all the time.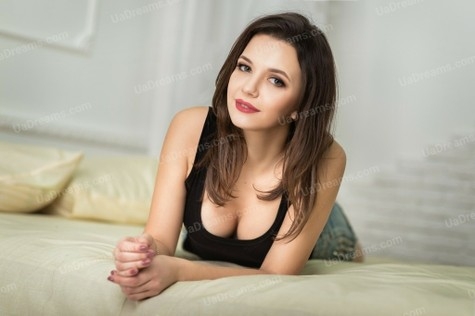 My typical day
I wake up early in the morning, go to the kitchen and make a breakfast. Drink tea and think: "When will I have a person to bring coffee into the bed?", " When there will be a man who cooks omelet for me ?". Soon. I hope! I work as a teacher right now so most of my time I spent there. After work in school I do my homework, go to movies with friends, or to nice cafés to drink tea and enjoy the evening. Sometimes I go to village to visit my grandmother. I like reading a book before going to bed or sometimes watching some movie.