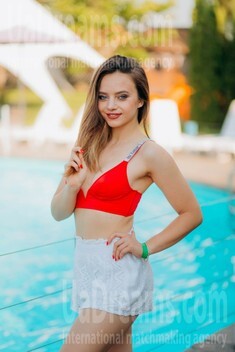 About my family
My family is my treasure and my everything. I think that a family is the most important thing in our lives, that's why I would like to create my own family already. I live with my mother and younger sister and we always support each other. We like to take care of our home and make it cozy together, make shopping, cook and watch movies in the evening together! My mother is a very strong woman and I admire her kind heart and smart mind. She may find a solution to any problem and she is always ready to listen to my troubles and help with an advise. My sister is my best and most reliable friend and we love to spend time together.
See her fascinating movements and charming smile...
Feel as if it was your first date with this lady — it is worth 1000 pictures!
Watch this video for FREE
My typical day
Each day of my life is unique and I will find positive sides in each situation! I like to wake up early and do exercises to get enough energy for the whole day. After that I take a shower and cook a breakfast for the whole family. Sometimes we are cooking together with my mother and sister. After a delicious breakfast I am preparing for my online study. Usually I have more free time in the afternoon or in the evening, when my classes are over and I may read an interesting book, meet with friends, watch a movie with family and make a dinner. I may go to bed early or late - it depends on how busy my day was.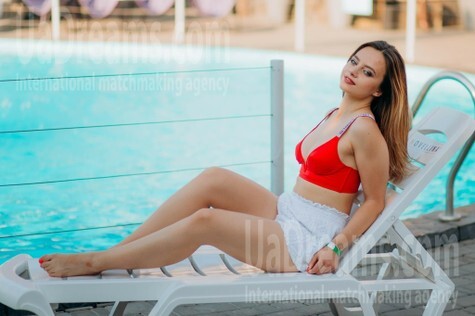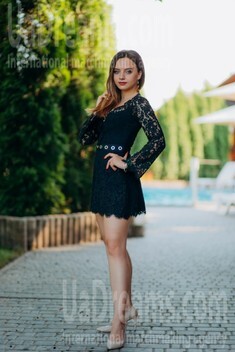 My future goals are
I have many goals, as I am very persistent young lady! Despite my age, I've been already to many countries and I dream to visit almost every country of the world. I would like to do it with a person, with whom I feel safe and who will support my desire to travel. That will be my future beloved, of course.;) I think it's a happiness to travel with a person with whom you are in love with and share all positive emotions. So my first and biggest dream is to find my future love. That's why I am here! I believe that my future husband is also here and he has the same goals as I do. Self-development is also very important for me, so I would like to find a job, which will give me a lot of pleasure and opportunities. If I will find a right man for me I am not against of being just a housewife, if he will have such a wish and take care of our home and children.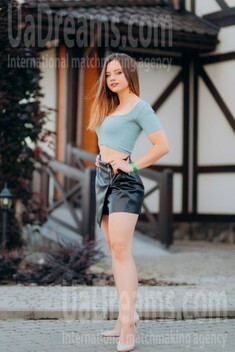 What I do in my leisure time?
I am a very many-sided person! On the one hand, I like to spend my leisure time actively and be outdoors as much as possible, meet new people, travel, do sports and learn new things. On the other hand, I also need some time for myself and my thoughts. That's why I enjoy reading, walking alone, make some days of total relax and spa days: massage, beauty routine, hot bubble bath with candles. I can't imagine my life without sports! I've been attending pole dance classes for a few years to develop my sensuality and to be in a good shape. When the weather is nice I am riding a bicycle to the forest or to the field with my sister or friends and we are having a very lovely picnic. I love traveling and learning culture and traditions of each country. Can't imagine my life without bright emotions and development!;)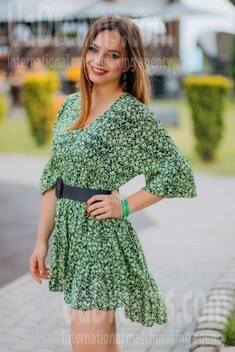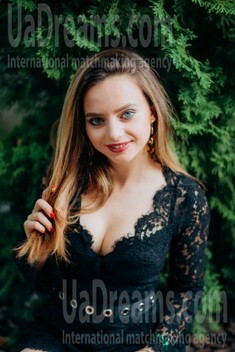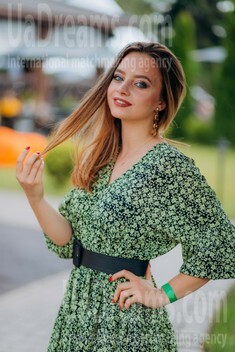 The type of man that I desire
I want to find such a man, who will be always honest with me. I appreciate honesty and openness most of all, because I am the same. I would like to know his opinions, thoughts, plans and when I have different opinion - I think the best is to make a compromise! My future husband should be caring, supportive, reliable and kind. We should have at least some common interests and goals in life. I am very passionate and romantic person, so I would like to find the same man and make romantic dinners with him, some trips just for two of us. Of course, my future husband should be also intelligent, polite, generous and have a good sense of humor!
Get a much better idea of the lady's personality!
Discover her life and secrets no other men know :)
It's intriguing like finding an unknown world...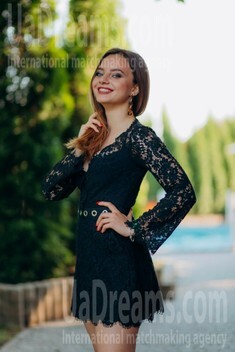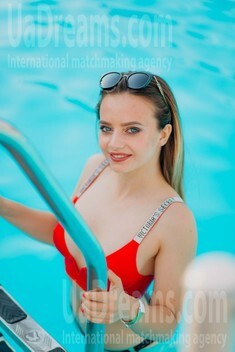 How would I describe myself
I am not that kind of person, who talks a lot about herself. It's better to ask my friends and family what do they think about my character.:) Usually, they say that I am very smart and interesting. I may talk on different topics and I am sure that I can find a key to each person! I may say that I am passionate and caring. I can't imagine a situation when I did not help my sister, mother or friends, because when they need me I will be right there to help or give an advice, or just listen and hug. I am super responsible and I am always in time to my meetings and appointments. I am honest, polite, optimistic and have a great sense of humor - that I know for sure!:)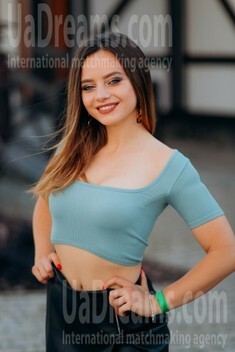 Get a much better idea of the lady's personality!
Discover her life and secrets no other men know :)
It's intriguing like finding an unknown world...


Our personal opinion of this Lady
This lady has an extremely charming smile and you may feel her positive vibes as soon as she entered the room! She is always smiling and there are no doubts that her dream to find beloved will come true. Kristina is a very polite, intelligent, charming and pretty lady with big blue eyes and shiny hair!