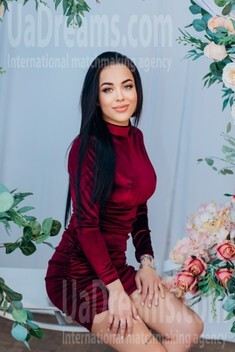 How would I describe myself
As for me, I'm a very positive, good girl. I love humor and everything associated with it, so I am never bored. I like to look good. For that, I take care of myself. I am also a very friendly person. I have a lot of girlfriends and friends. But these are all my closest people who have never betrayed me, always ready to help me in a difficult moment and I can count on them. We have known each other for a long time and I am sure they can tell a lot more about me. I like to watch movies and TV series, different comedy shows, as well as listening to music.
See her fascinating movements and charming smile...
Feel as if it was your first date with this lady — it is worth 1000 pictures!
Watch this video for FREE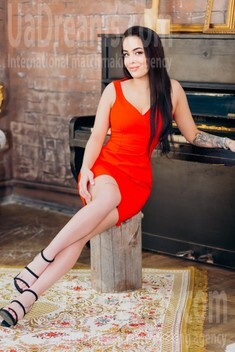 Our personal opinion of this Lady
This girl is very nice and sweet. She has a radiant smile. She is kind and cultured. She has a good speech and does not degrade others. The girl is without evil thoughts, ready to create a strong relationship and family. She is very charismatic, it is impossible not to remember her. It is obvious that the girl is from a decent family, clean and very neat. She will be a loving girl who can inspire and give the most positive and vivid emotions. She will make a good wife in the future. The girl has a very broad outlook, she is well-versed in different areas, whether it is culture, literature, history, music, architecture, etc.
See her fascinating movements and charming smile...
Feel as if it was your first date with this lady — it is worth 1000 pictures!
Watch this video for FREE
What I do in my leisure time?
I like to spend my free time on the nature. There are many beautiful places in my countryside, where I can rest both mentally and physically. For example, I really like walking in the woods, going on picnics and barbecues. I also like relaxing by the water. I like to constantly develop, so I often read books. I like both fiction and philosophy and psychology. I like to study the habits of people. I like to sing. Sometimes I want to go to karaoke with my friends. I like to do sports, I often go to the gym. I do fitness and CrossFit. I like to keep my body in good shape.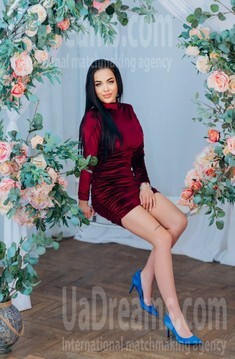 Get a much better idea of the lady's personality!
Discover her life and secrets no other men know :)
It's intriguing like finding an unknown world...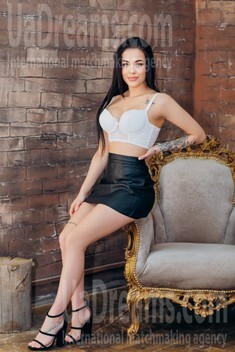 About my family
I have a big family. It consists of my dad, mom, younger sister, and older brother. I love my family. It gave me the best childhood in the world and prepared me for adulthood. I have a very kind dad, really you can't tell at first sight, but he has always supported me in all my endeavors. My mom is my example of a real woman, and a mom of course. She is a wonderful wife, a great hostess. And I always wanted to be like her. My sister is still in school. She is a very positive girl. She likes doing makeup, in the future, she wants to be a makeup artist. My brother always protected me and took care of me. I love him very much.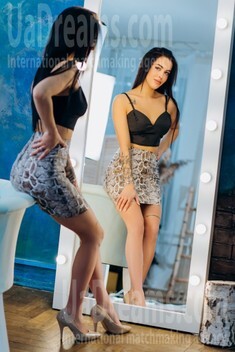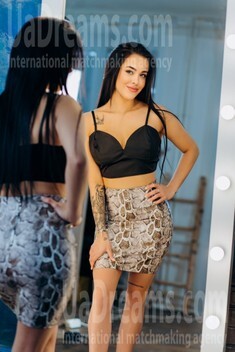 My typical day
My day starts in the morning, I wake up and go make some coffee for myself. It's the only thing that can turn my head-on. More than the taste of coffee, I love the aroma of it. I always dreamed that in the morning, my man would bring me a cup of coffee to bed. Then I go for a run or go to the gym. After that, I go to work, where I don't work full time. In the evening I go out with my girlfriends, we have fun together. When I come home, I cook a dinner for the whole family and may watch a movie. Or, just lie down and read. If it's a weekend, I try to get out of the city and enjoy the beauty of the nature.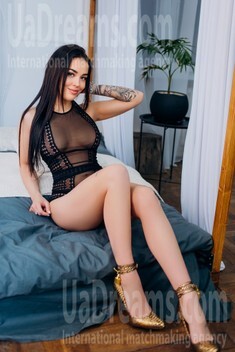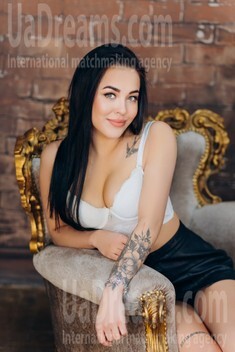 My future goals are
I strive for self-development. In terms of my work, but also in developing myself as a spiritual person. I think that a person should always strive for the best, and make efforts to this, only then he will achieve success. Also, I want to meet a good man, for whom I can become a loving girl and the best wife. I also want to have a family where I will have children. We will decide with my man how many children we will have. I want to be desirable and give my love. I do not like to stand still, since I'm still young, I'm looking for myself. And I am sure that in the future I will definitely find my vocation.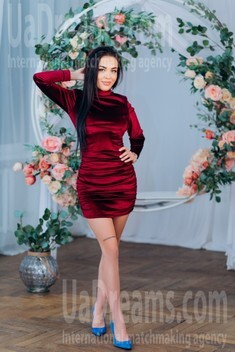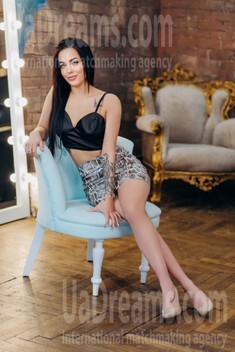 The type of man that I desire
I see a goal-oriented man next to me, who knows what he wants out of life. I see a man who is serious about his intentions and is ready to build a strong family. He should be financially stable, but even if he has difficulties, I am always ready to support and help him. This is not a problem for me. The main thing for me is to see my man's efforts. This is very important. I see a loving, caring, and not too jealous man next to me. If jealousy is moderate, I am willing to put up with it. The man has to be honest. This is a very important point for me. I want to trust my man, and only then can I give him the love and happiness that he wants so much.