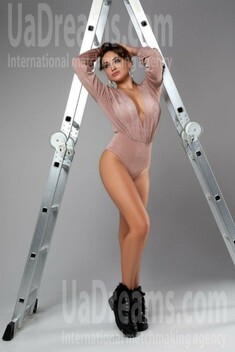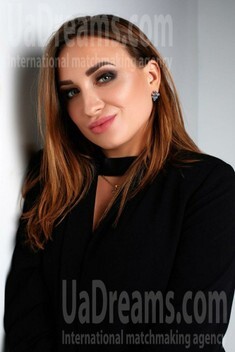 What I do in my leisure time?
I am a happy person;) I am a positive person and I like being surrounded with nice people who inspire me. I adore travelling. I am interested in architecture, history and culture of different countries. I love swimming in the sea. Another hobby of mine is reading. I always wanted to be strong as Scarlett from "Gone with the Wind". Don't I remind you of her? I attend fitness classes and work out in the gym!
See her fascinating movements and charming smile...
Feel as if it was your first date with this lady — it is worth 1000 pictures!
Watch this video for FREE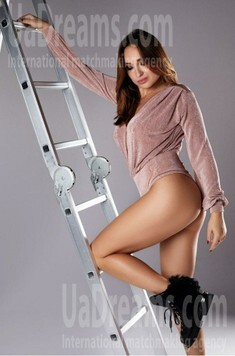 The type of man that I desire
I dream of a man who can act but not just talk. My hero should not do magic and make some unreal dreams come true. He should be gentle, respectful, honest, faithful. I will be interested in his unique personality; appearance or money are not the first priority for me. I hope this man will conquer my heart so that I can trust him my life and be in love with him! My love, find me faster! I am waiting, my hero!!!!!!! Don't make me get tired of waiting;)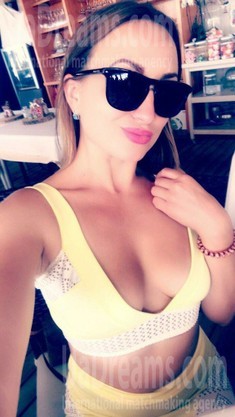 Get a much better idea of the lady's personality!
Discover her life and secrets no other men know :)
It's intriguing like finding an unknown world...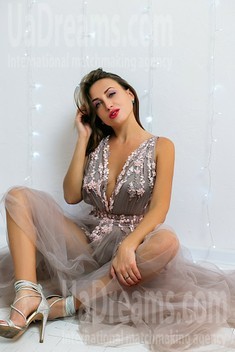 My future goals are
Goals are what motivate us in life. Right? I see myself as the best wife, lover, friend for my husband;) I think I am strong enough and have energy to cope with all these tasks. Moreover, I would like to develop my career. However, you should know that my family will be always on the first place for me in life. What else do I want? I just want to be happy and enjoy life. Those are difficult goals to achieve but it inspires me. Join me!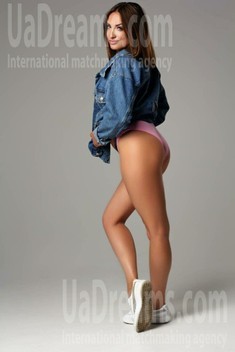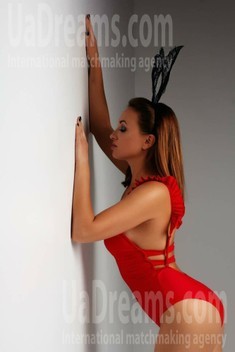 How would I describe myself
I am a straight-forward woman. Maybe sometimes you will be shocked by how direct I am. However, it's me and I don't like pretending, playing or hiding what I am really thinking. Though I am strong, I need to have a man next to me. I am friendly and open-hearted. I won't tell you about my schtick now. Write me and I will tell you everything you want to know;)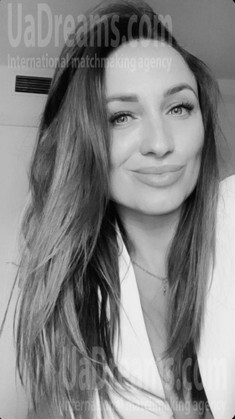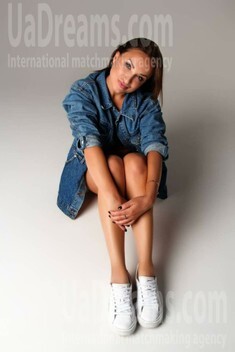 My typical day
My typical day is really typical;) I have to provide my living and that's why every day I go to work. I cook, take care of myself, go to the gym. When I finish work, I stay at home or meet my friends. When I stay at home, I always find a fascinating book to read or interesting movie to watch. I don't allow myself being bored. Besides, I have lessons of English a few times a week.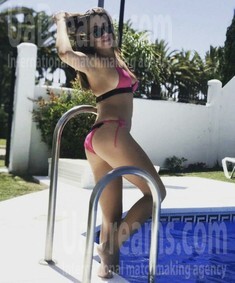 Our personal opinion of this Lady
This lady is very direct and open. She is attractive, confident, cheerful and family-oriented. It's not difficult to make her smile because she is a positive person and likes simple things. She is serious about her search.
About my family
I was born in a little town in Sumy region. I grew up in a happy family. I moved to Sumy and I live here. My parents still live in that town. They are devoted to each other. They love each other so much. I have a sister and a brother. My sister moved to Spain a long time ago. We are very friendly. I can tell her any secret of mine. She is the best friend for me. In my family we love and take care of each other. We can always help each other in a hard time and be happy even at a little achievement of each other.