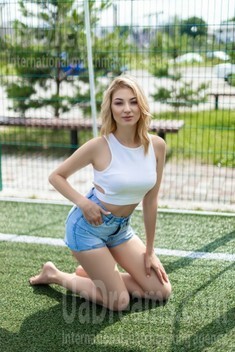 What I do in my leisure time?
I have many hobbies that I enjoy and try to devote time to all of them. Among them are singing, dancing, swimming, horse riding, drawing. Looks like too many? :).. Well, I like to develop myself in different spheres. I am also open for new things and will gladly share my man's hobbies. I imagine it would be great if we shared some major life passions. My work is also my hobby as it gives me a chance to travel and discover new and interesting places. I hope there will be a chance to travel more in the future with my man.
See her fascinating movements and charming smile...
Feel as if it was your first date with this lady — it is worth 1000 pictures!
Watch this video for FREE
My typical day
I wake up early in the morning, cook breakfast and get ready for work. I consider myself quite a punctual person and happily I could develop this quality in me. I work till 6 pm and after I go home or go to see my friends and have a cup of coffee. I can read a few pages of my favorite book before going to sIeep or just watch TV. My activities after work can vary depending on my mood.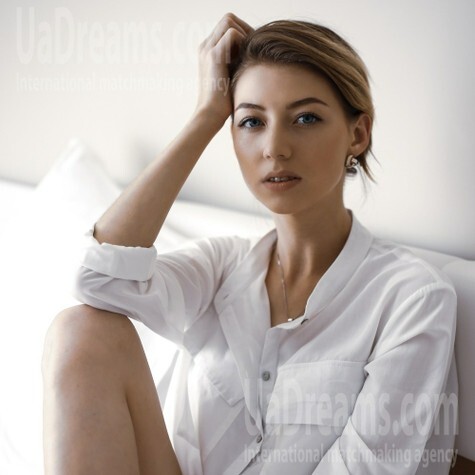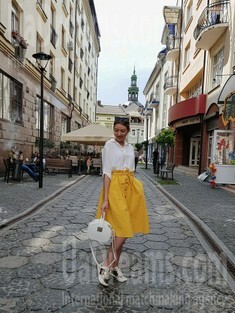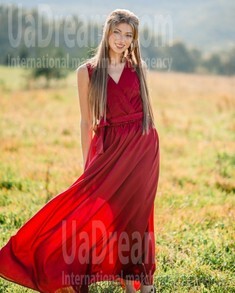 My future goals are
There are big and small goals that I want to achieve in life. I can say that goals make up a huge role in my life. I have achieved some of them already like having got an education, found a job I enjoy. With life experience and me getting older dreams grow and I know what I want. I am focused on learning foreign languages. It's of a huge importance nowadays. Now, I also set up my mind to creating a solid and healthy relationship that will grow into marriage, therefore to a strong and loving family.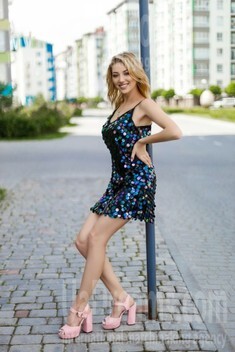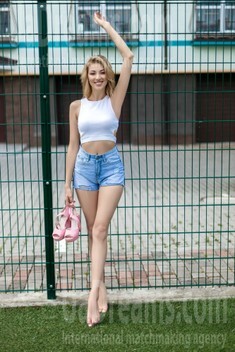 The type of man that I desire
I don't have a perfect type of a man but I definitely know what qualities I would like to see in my future man. He had to be courageous, serious when the situation occurs and responsible, caring and love me above all for who I am. This is important for me. A man who will have these qualities already has a big heart. In addition to that it would be nice if a man had a great sense of humor. My man is someone who will be always interested in what I am doing, will like to kiss me and will not want to miss a minute.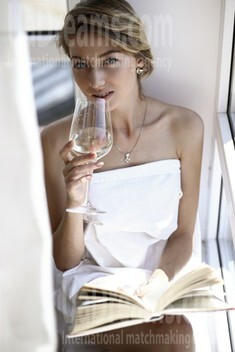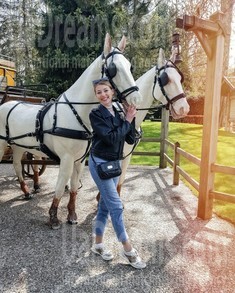 How would I describe myself
I would describe myself as a loving, helpful and caring girl. I am ambitious and goal driven, thoughtful. I am optimistic and try to see only good in people and treat others with respect and care. I put family very high and want to find someone who will share this feeling with me and is ready to settle down, enjoy life together and go hand in hand through everything in life.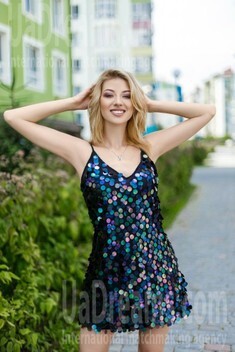 Get a much better idea of the lady's personality!
Discover her life and secrets no other men know :)
It's intriguing like finding an unknown world...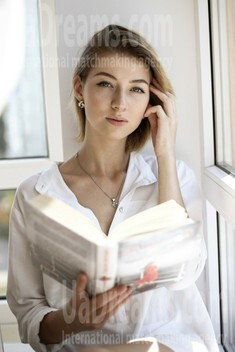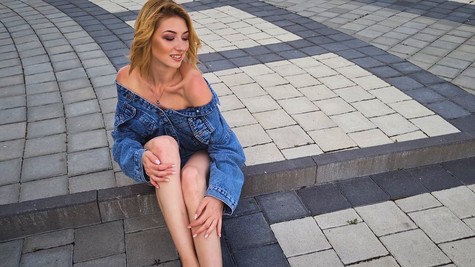 Get a much better idea of the lady's personality!
Discover her life and secrets no other men know :)
It's intriguing like finding an unknown world...


Our personal opinion of this Lady
The lady is kind, pleasant to talk with, cheerful and smiling. It's easy to find a common language with her and talk on any topic. She has a positive outlook on life, value people's opinion and is always attentive to others. Oleksandra is open, she likes to laugh and has a fascinating smile. The one who is looking for her happiness.
About my family
I live separately from my family but we are in a wonderful relationship. There is support and care between us. We are a happy family and share many significant events together. I am very close with my mom and we often have heart talks. She is like my best friend. Also, I have very close relationship with my granny. My dad lives in another town but we also keep in touch with him. I have a step father. Also I have 2 brothers with whom we also are in a great relationship. I am very thankful for my family and believe will have mine soon:)