My typical day
I usually wake up late. When it is my shift, I work long hours and get home close to midnight. I prefer to sleep longer in the morning. After having a shower, I go to my kitchen and go there tasty breakfast. I like to have pomegranate juice with my breakfast. And then I get ready to work. Usually, I have a busy schedule, but I do like what I do, and it brings people pleasure! Would you like to try some of my cooking too?
Our personal opinion of this Lady
The lady is kind and cheerful. She enjoys every day and gives positive vibes to others around her. Roksolana is talkative and a pleasant interlocutor. She is a romantic and family-oriented lady.
See her fascinating movements and charming smile...
Feel as if it was your first date with this lady — it is worth 1000 pictures!
Watch this video for FREE
My future goals are
My future goal is to have a nice family! I would love to find a good man, who will be a gentleman and treat me like a real woman. I want us to have common interests and be involved in similar activities. I would love to develop in my professional field too. I think that being a chef can give me some opportunities for growing and developing my skills. I think that the main aims in life are a loving family and a stable job. What goals do you have in this life? Maybe with our attempts, we can attain them?
About my family
I have a pretty friendly and loving family. All the members try to take care of each other, and support when it is so needed. Our relations are warm and tender. I have loving parents and an elder sister, who is my good friend and advisor. She helps me a lot, and we also get along with each other easily. Sure sometimes arguments are inevitable. Though solutions never wait for us. I live on my own, as I work in another city. I often visit my parents on the weekends or my days off. And I never miss family gatherings and celebrations of important holidays! Do you enjoy family gatherings so much as I?
What I do in my leisure time?
I like music and dancing. I do like meeting with friends, though I can meet them only on weekends when I am free from my work. I do not like reading a lot. Actually, I can say, that I do not have so much time for reading. Cause I prefer to be outdoors. I like to take photos. To be honest, I have never been abroad. I wish it could be my hobby and I can travel often. Already there are a few places on my list such as France and the Czech Republic. I like painting too and have a few pictures done by me) Would you like to see them?
How would I describe myself
I do not like to judge myself, I think when you know me better you can tell what kind of personality I have. I am sure you will never be bored with me. I am very sincere and want to have sincere and trusting relations. I am sociable and easygoing.
The type of man that I desire
My man, I would love you to be clever and intelligent. He has to have a good sense of humor and be attentive. I like it when a man is talkative and is not shy. I would love my future partner to be active and like spending time outdoors. Like every lady, I want him to be romantic and passionate as well. I think that after having kids, we still have to remain romantic and affectionate, which would make our life glow! I also like surprises and can be spontaneous sometimes. Do you like surprises? And I hope you are not afraid of sharing house chores with me) lol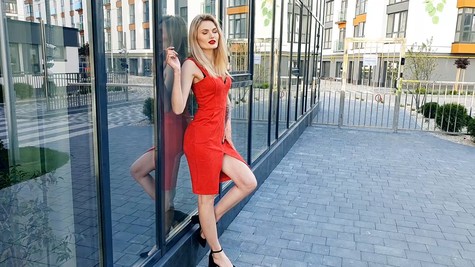 Get a much better idea of the lady's personality!
Discover her life and secrets no other men know :)
It's intriguing like finding an unknown world...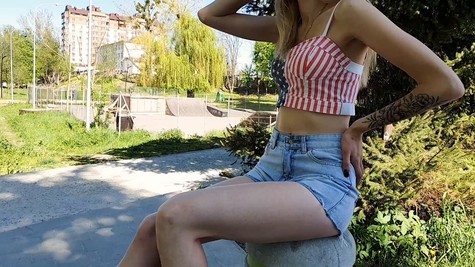 Get a much better idea of the lady's personality!
Discover her life and secrets no other men know :)
It's intriguing like finding an unknown world...