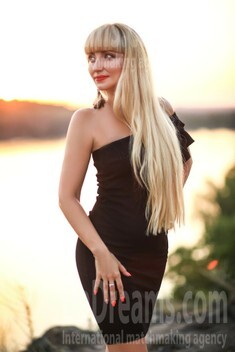 My typical day
I have a busy life and many different activities during the day, but each morning I like to take it easy, to do some exercises, to listen to some nice music and have my morning coffee without a rush. Quiet mornings are helping me to set my mind on the coming day and things that need to be done. Most of the day I spend at work, but no matter how busy work day can be, I always find time for different activities in the evening, like sports, meeting friends, spending time with my daughter, or at least to read a good book.
See her fascinating movements and charming smile...
Feel as if it was your first date with this lady — it is worth 1000 pictures!
Watch this video for FREE
See her fascinating movements and charming smile...
Feel as if it was your first date with this lady — it is worth 1000 pictures!
Watch this video for FREE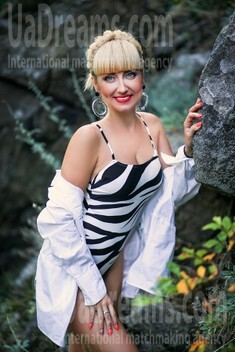 How would I describe myself
I am a cheerful and positive person, I am trying to see the best in life and in people. I have a very optimistic attitude towards life and believe there is always rainbow after the rain. I appreciate everything I have and I am trying to become a better person every day. I am kind and reliable, understanding and tolerant. I have a good sense of humour and I love to laugh, so of course I am looking for a man who is the same, who will be able to make me smile and laugh :) The most important for me is to see my close people happy.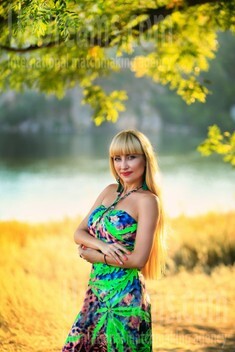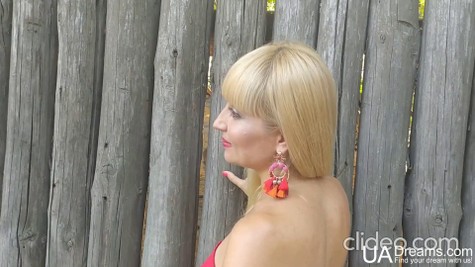 Get a much better idea of the lady's personality!
Discover her life and secrets no other men know :)
It's intriguing like finding an unknown world...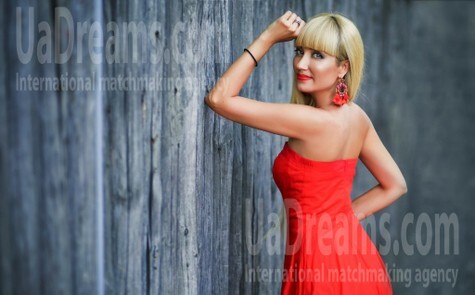 Our personal opinion of this Lady
A very intelligent and kind lady, cheerful and smiling. Respectful and responsible.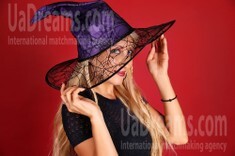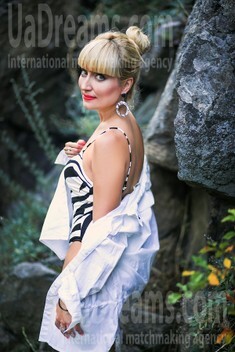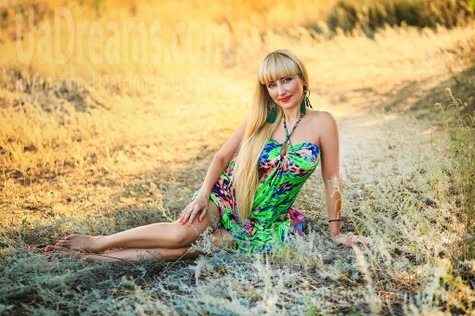 My future goals are
My dream is to create a happy and harmonious family and enjoy every day of our lives together. I am dreaming of being a happy woman and giving joy and happiness to all of my close people. Self-development is very important for me and I hope to create a family with a man who is the same, who likes learning something new, who likes experiencing new things. My goal is to find a life partner and enjoy everything that life has for us, new discoveries and new adventures. Family will always be my priority and my main goal will always be to make my close people happy.
About my family
I have a loving and caring family. My parents are still married. I have a younger brother and a daughter. We are very united and close. I've had a simple childhood, we were also going through difficult times, but our parents have always shown us a great example, they have taught us to be strong, kind and goal-oriented. I am very grateful to my parents for helping me to reach my goals, to become a kind, understanding and tolerant person. We are trying to gather as much as possible, to go to the countryside together, to have family dinners and picnics. Even though daily lives are sometimes hectic, we are celebrating all holidays together.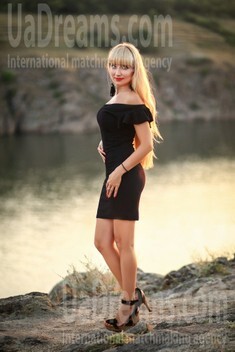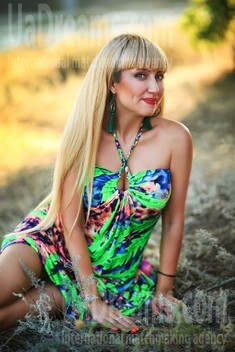 The type of man that I desire
I am looking for a mature, intelligent, caring and tender man. My special man is someone who is reliable and understanding, who is able to really feel a woman and treat her as a lady. I am looking for an old-fashioned gentleman who is ready for serious relationships and to build a family based on trust, respect, harmony and love.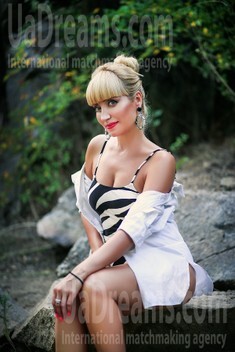 What I do in my leisure time?
I have very close relationships with my daughter and of course my most favourite activities are those we can do together :). I like to experience and learn something new and I am always active. I love visiting exhibitions, theater, cinema, practical courses for my work. I love exploring new places and travelling! I am trying to keep fit, so I am into sports and try to visit gym at least 2 times a week. At the same time I appreciate quiet times at home drawing, needlework, reading.