What I do in my leisure time?
I like to spend my leisure time with my family and friends. I like to have a rest in the nature, to walk in the park or go to some cozy cafe. I also like sports and I go to gym three times per week. I always feel great after my training in the gym. I like listening to music and to play with my cat and dog. To watch a good movie at home or at the cinema is pleasant for me too, but I dream of doing it with my beloved man in the future.
See her fascinating movements and charming smile...
Feel as if it was your first date with this lady — it is worth 1000 pictures!
Watch this video for FREE
Our personal opinion of this Lady
The lady is nice, positive and she wants to find her soulmate and life partner here on this site. She wants to be a good mother and a wife in the future. She seems to be kind and honest.
My typical day
I work for myself and my working schedule is usually flexible. It is not the same every day and it depends on how many customers I have. I have a light breakfast in the morning and go to my work. Fortunately I live very close to my work and it doesn't take much time for me to get there. After work I go to gym, meet with friends or spend time with my family.
The type of man that I desire
It is important for me to have such a man by my side who knows well what he wants in his life, who is goal-oriented and hard-working. I hope that he will be reliable, responsible and will take a good care of me and of our future family. I'm a very sensitive and romantic woman. So, I will never want to have some rude or aggressive man by my side. I want to feel love, warmth and tenderness of my man and I will be ready to give him all those things in return. I think it is wonderful and important to spend much time with your beloved.
How would I describe myself
I'm a very kind, honest and sensitive lady. It is easy to hurt me and to make me cry, as I trust people too easily sometimes, but I still believe that there are more good people in this world and I have much love and care to give. I'm active and hard-working. I'm also very loyal and honest and I never betray or hurt people, especially those people whom I love. I'm cheerful and I like to smile, even though I look a bit serious on my photos.;)
My future goals are
I work as an eyebrow-maker and I like my job very much, but I want to improve my skills and I like to learn something new. I think that we should develop our skills and talents always. I have visited only two countries in the past and of course I would like to visit more countries and to see the world in the future. I want to do that with my man and it is one of my goals to find such a man whom I will fall in love with. I would like to have a happy family and my work would never be on the first place for me, as I'm a very family-oriented woman.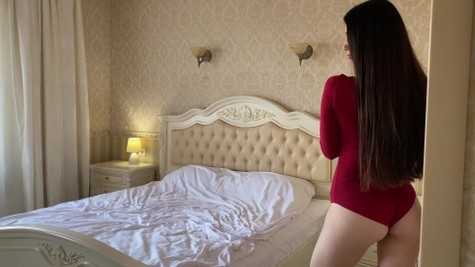 Get a much better idea of the lady's personality!
Discover her life and secrets no other men know :)
It's intriguing like finding an unknown world...


About my family
I have a wonderful family and I live with my parents. I think that I'm lucky to have such caring, loving and supportive parents. I also have an elder sister and we are like best friends with her. She got married recently, but we work together and we also go to gym together.So, we continue to spend much time with each other and I'm happy about it. We like to have family dinners with my family and we also like to organize BBQ in our garden when the weather is good. We have many nice family traditions and I want to have some nice traditions with my future family too.