Looking for a woman from Ukraine?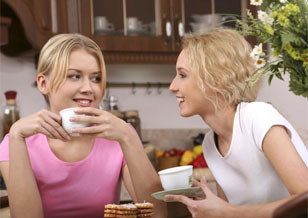 Our dearest Members,
are you daydreaming about a woman from Ukraine? Learn some useful tips before you start meeting ladies. You can overcome any distance, but will you be able to overcome cultural differences between you? In fact, these differences can be not very palpable, but they still matter. In order to make your communication with Ukrainian brides easier, read this article. Here we will give you some tips on how to turn your search into a pleasant and easy adventure.
It is really inevitably for you to know what Ukrainian women dream of and think about. And of course, how they feel about a marriage with a man from another country.
If you are not lost on all bench marks on the way from meeting to marriage a Ukrainian woman, you will be very successful. We give you a lot of useful recommendations and help you to make your search smooth. All these pieces of advice are based on the experience of our married couples. Our goal is to help you to find your soulmate. So start right now, enter our photo gallery of ladies https://www.uadreams.com/ukrainian-girls-photo-gallery and see a lot of babes from Ukraine pics!
Don't forget that you will be successful in your search if you are looking for a Ukrainian bride on the right dating site!
What do women from Ukraine dream of?
Preeminently we want to make you sure that most of the women from Ukraine who date foreign men not always strive to find a better life. They are educated and smart and don't feel any desperation about their life in Ukraine. Their goal is not emigration as well. These ladies just want to find a kindred soul and to create a happy family.
In fact, Ukrainian women want to meet a sane, well-off, well-built man. However, the way someone looks is not the main thing for the lovely Ukrainian brides. As it is said in Ukraine, beauty is not in the face, beauty is a light in the heart. You will find now a Ukrainian woman who will dream of getting married to a miscreated man who earns nothing at all and has nowhere to live.
What is important for a Ukrainian woman, what does she strive? She is dreaming of love, of course. The second very important thing is security. She will be happy, if her future husband loves, understands her and gives her a feeling of security. In turn, men who look for their soulmate with UaDreams, always feel safe and secure as well, here you can see it for yourself https://www.uadreams.com/online-safety/
What else can you find in a survey of a Ukrainian woman? Of course, financial surety. In other words, if a woman wants to have a family, she will look for a man with accommodation and a stable job.
You don't have to be a rich man. However, it is important for a man to have a regular job and a stable financial position. On a large scale it will influence not your communication with women, but the process of bringing your wife-to-be into your country. If you have a stable job, the USCIS will create fewer hindrances for you and your fiancee.
Single women from Ukraine don't look for your money, be sure! First of all, they dream to meet a compatible personality! Of course, daily life in Ukraine is not always easy and people have to struggle with various obstacles and don't want to start a new life like this. They want to be sure that their family will be as safe as houses. In return, Ukrainian women will give you support in any difficult situation in your life. Ukrainian girls are raised with a thought that it is their main power to go with their husbands through any turn of fortune and help him to struggle overcome all difficulties.
What else do Ukrainian women look for? Of course, mutual goals. It is great for them to create a real loving family and raise happy children. Besides each Ukrainian woman supports her husband's hobbies. If he enjoys watching sports tournaments, she will always be glad to let him visit some competitions or will come there together with him, if he will invite her. Ukrainian wives often support their man's favourite football team. They understand that hobbies are an important part of each person's life.
At first, your Ukrainian bride can be impressed by your financial state, but at the same time, she will think about her feelings. A good stable relationship always involves emotions. Indeed, love is not prosperity, love is a commitment, care and joy. Ukrainian women are ready to offer you this commitment. They are marriage-minded and will take you seriously if you are looking for a wife, a person to spend your life with.
Are you looking Russian bride for sale? Read additional information.
We sincerely hope that this short article will help you to choose the best Ukrainian wife ever and to build your relationship in a correct way. Of course, all women are different and there is no recipe for how to find mutual understanding with each of them. However, now you are ready to look for your Only One!
Start now! Look at our beautiful Ukraine women: https://www.uadreams.com/russian-women-photo-gallery